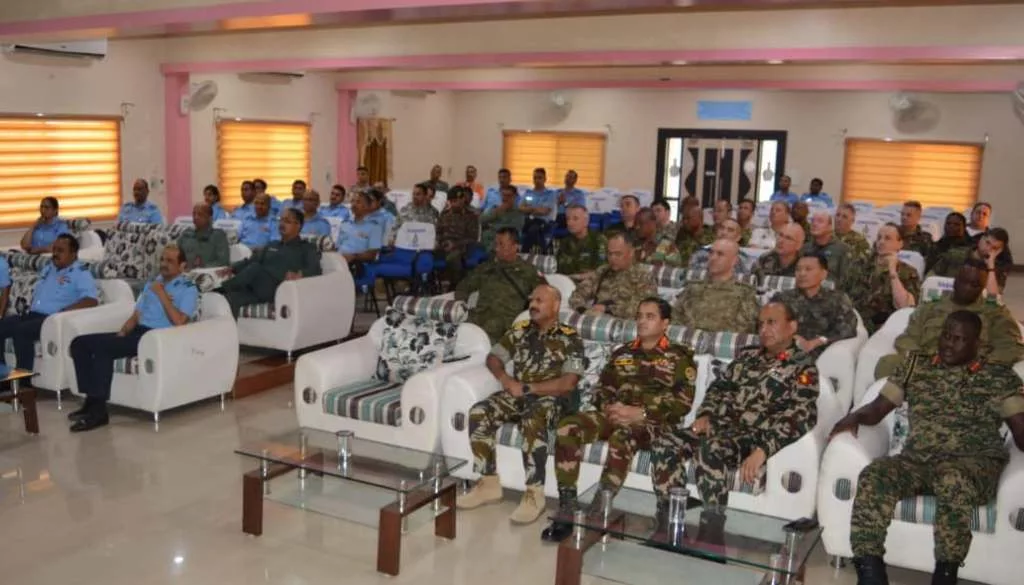 A team of approximately 65 Foreign Service Attaches (FSAs) posted in Delhi today visited the Base Repair Depot (BRD), Pune. The visit was part of the combined Tri-services FSAs tour organized by HQ IDS biennially.
The team was briefed about the BRD, including new concepts and technologies incorporated in the laboratories. Various projects that utilize state-of-the-art technology being undertaken at the BRD were demonstrated to the team.
Subsequently, the team visited various stalls where Pune-based Indian Defence Industries (IDIs) exhibited their products and projects.
The visit provided the FSAs with a firsthand understanding of the capabilities of the BRD and the IDIs. It also helped to strengthen the bonds of friendship and cooperation between India and the FSAs' countries.
The BRD is a vital asset to the Indian Army. It is responsible for the repair and maintenance of a wide range of military equipment, including tanks, artillery, and aircraft. The BRD is also involved in the development of new technologies for the Indian Army.
The IDIs play an important role in supporting the Indian Army. They supply a wide range of products and services to the Army, including weapons, ammunition, and vehicles. The IDIs are also involved in research and development to support the Army's modernization efforts.
The visit of the FSAs to the BRD was a valuable opportunity to showcase the capabilities of the Indian Army and the IDIs. It also helped to promote understanding and cooperation between India and the FSAs' countries.