SOURCE: UNI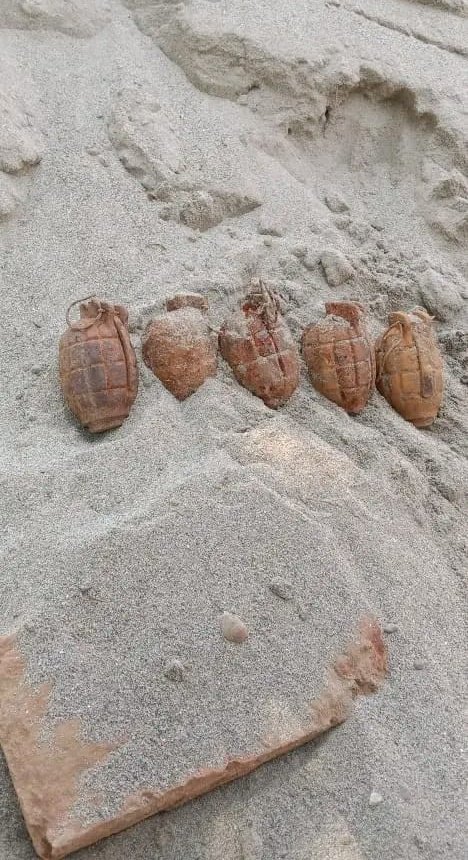 Security forces recovered five rusted grenades from a village in the Charangal Mathwar area of Jammu district's Akhnoor on Saturday. According to police sources, the grenades were recovered from a construction site in the Charangal area by a police team.
"Locals immediately contacted the police, who rushed to the scene and cordoned off the area. Meanwhile, the Bomb Disposal Squad (BDS) was dispatched."
"The BDS successfully defused all five grenades without causing any damage," sources added.