SOURCE: API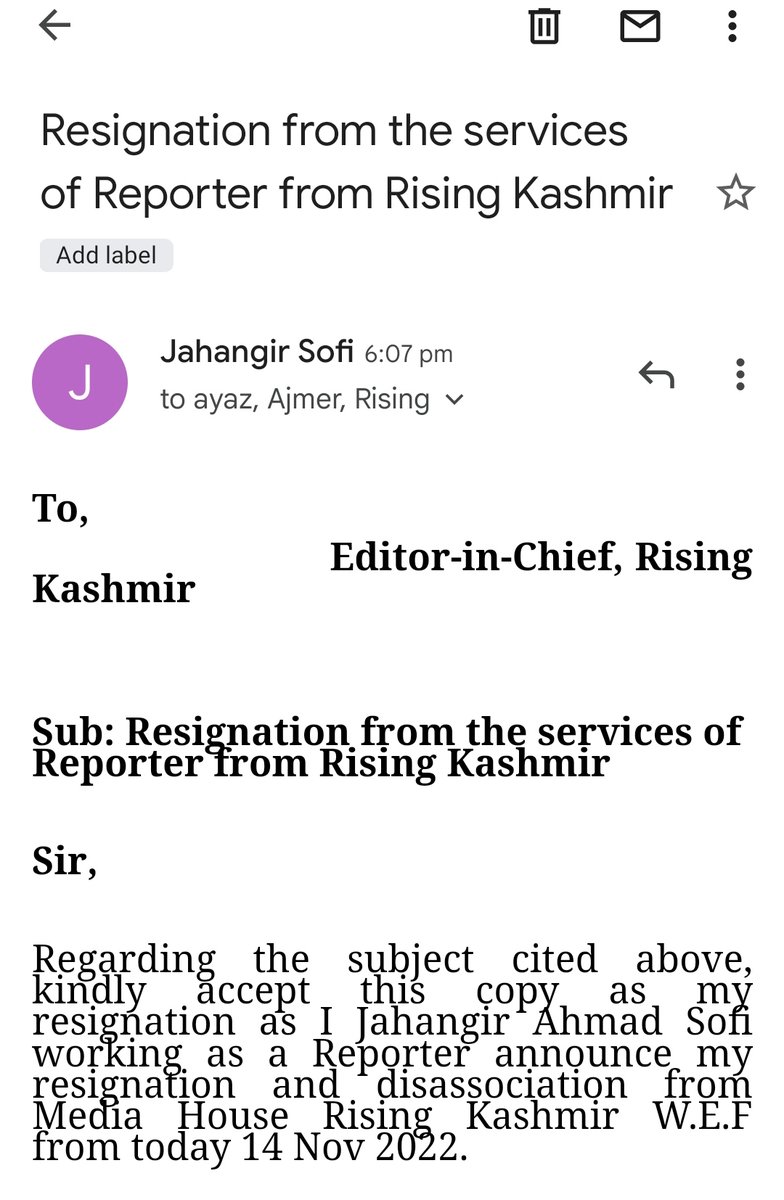 Even as Jammu and Kashmir Police have registered an FIR against active terrorists and Over Ground Workers (OGWs) for threatening media personnel, at least five Kashmir Valley journalists have resigned after some terror groups labelled them as "agents of security agencies."
To force journalists to follow their orders, terrorists and their mentors on the other side of the border label any journalist as an "agent of security forces" simply for doing critical reporting.
According to local media reports, five journalists resigned after terrorists released a list of over a dozen journalists, accusing them of working for security agencies.
Over the weekend, new terrorist threats were made against journalists on a social media platform. Those on the list are the editors of two prominent Kashmiri newspapers.
According to reports, three reporters resigned on their social media pages to avoid trouble after terrorists threatened anyone working for some media outlets in Srinagar.
The threats were made by The Resistance Front (TRF), an offshoot of Lashkar-e-Toiba, according to police.
A First Information Report, or FIR, has been filed under the anti-terrorist law UAPA, and investigations have begun.
"Case registered against handlers, active terrorists, and OGWs of terror outfit LeT & its offshoot TRF for online publication & dissemination of a direct threat letter to Journalists & reporters based in Kashmir," the police said in a tweet.
"FIR No. 82/2022 U/S 13 UAPA, 505, 153B, 124A & 506 IPC in Shergari PS," the Srinagar Police tweeted.
According to a police official, the threats depict the intent of terrorists and anti-national elements.