SOURCE : UNI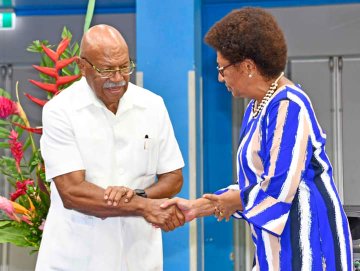 Fiji's Prime Minister, Sitiveni Rabuka, expressed his remorse for the military coup that occurred in 1987, addressing the nation during a Reconciliation Service held at the Vodafone Arena in Suva. Apologizing for the wrongdoings committed during the coup, Prime Minister Rabuka acknowledged the hardships faced by the people and extended his plea for forgiveness.
He emphasized that his confession was a personal one, dissociated from his current role as the Prime Minister of Fiji. Additionally, Rabuka acknowledged the adverse impact the coup had on the Indo-Fijian community, which constituted a majority at the time.
The apology by Prime Minister Rabuka precedes the upcoming India-Pacific Islands Cooperation (FIPIC) summit, where Indian Prime Minister Narendra Modi is set to participate and announce initiatives aimed at strengthening India's engagement with the Pacific Islands.