SOURCE: IANS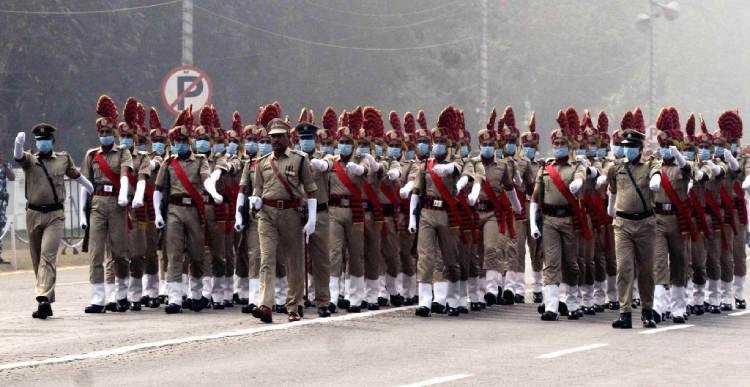 A group of former association of banned outfit Kamtapur Liberation Organisation (KLO), all back in mainstream now, will be handling the police band at the forthcoming Republic Day parade at Alipurduar district in the northern sector of West Bengal on January 26 this year.
A district police official said that from time to time, several KLO associates, who surrendered arms voluntarily, were inducted as homeguards in the state police.
"Some of them were given training in police bands. So, this year we have decided to assign such personnel the task of managing the police band at the Republic Day programme in the district," said an official of the district police.
It is learnt that the process of making them participate in the programme started around eight months back. First, they were given a couple of months of training with the police- band team associated with the Rapid Action Force (RAF) battalion of the state police at Siliguri at the adjacent Darjeeling district. Thereafter they got special training from the other band-units attached to different sections and battalions.
"Now, they are totally ready to make their presentation as the decorum and dignity of the Republic Day parade," the district police official said.
The initiative comes at the time when there is news of self- styled KLO chief, Jeevan Singh Koch returning to the mainstream and is back to India from his underground shelter at Myanmar and is expected to start a discussion with the Union government on the various demands of the organisation.
On January 11, Koch released a statement claiming that the process of the beginning of talks for separate Kamtapur statehood with the Union government is almost at the final stage. In the state he also thanked Prime Minister Narendra Modi and Union Home Minister Amit Shah for this development.
KLO's proposed separate Kamtapur state is planned to be carved out of Cooch Behar, Darjeeling, Jalpaiguri, Alipurduar, Malda, North Dinajpur and South Dinajpur districts in northern West Bengal, Kokrajhar, Bongaigaon, Dhubri and Goalpara districts in Assam, Kishanganj district in Bihar and Jhapa district in Nepal.