SOURCE: PTI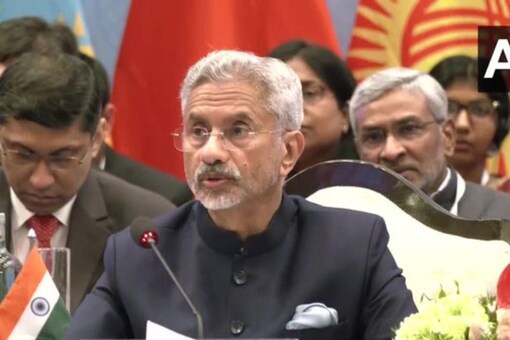 External Affairs Minister S Jaishankar arrived in Bangladesh on Thursday to attend the '6th Indian Ocean Conference 2023' which will deliberate on the prospects of regional cooperation.
The India Foundation, in association with Bangladesh's foreign ministry, has organised the sixth edition of the conference with its theme, "Peace, Prosperity and Partnership for a Resilient Future". State Minister for Foreign Affairs Md Shahriar Alam received the Indian foreign minister upon his arrival, a Bangladesh foreign office spokesman said.
The meeting, a two-day meeting from May 12, aims to deliberate upon the prospects of regional cooperation, a statement by the India Foundation said.
Bangladesh Prime Minister Sheikh Hasina is scheduled to inaugurate the conference and Jaishankar is set to deliver the keynote address at the opening ceremony.
EAM Jaishakar took to Twitter after reaching Bangladesh's capital and said, "Reached Dhaka. Thank Minister of State for Foreign Affairs of Bangladesh @MdShahriarAlam for the warm welcome."
"Look forward to meeting colleagues and friends from across the world at the Indian Ocean Conference," he added.
Alam, in a tweet after receiving the Indian foreign minister, said, "Looking forward to his exchanges and share ideas for greater regional prosperity." "Always a pleasure to welcome Dr S Jaishankar, who has always supported IOC (Indian Ocean Conference)," he added.
Bangladesh has not issued an official statement detailing Jaishankar's engagements during his visit here.
According to officials, the conference would bring together a luminary gathering of key stakeholders to chart the roadmap for strengthening the Indian Ocean Region.
It will be attended by the President of Mauritius Prithvirajsing Roopun, Maldivian Vice President Faisal Naseem, and several ministers from across the world, according to the Ministry of External Affairs.
The Indian Ocean Conference (IOC) was started in 2016 and in the last six years, has emerged as the "Flagship Consultative Forum" for countries in the region over regional affairs.