SOURCE: IDRW NEWS NETWORK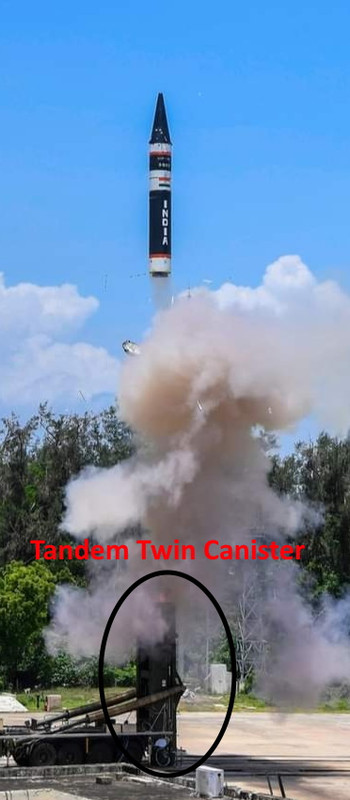 In 2018, India successfully test-fired its nuclear-capable Dhanush ballistic missile with a strike range of 350 km from a naval ship off the Odisha coast. Dhanush, a naval variant of India's indigenously-developed Prithvi missile was tested as a part of the training exercise by the SFC of the Indian Navy, but the actual objective of the project was always to validate key technologies that can be later adapted for anti-ship roles.
Dhanush missile remained a technological demonstrator for validating many of the basic requirements to develop an anti-ship ballistic missile (ASBM) system but now DRDO has started work on a new Agni-P ASBM Variant that could be Game-changer not only in the Indian ocean but in the region.
Last year, Agni-P aka Prime was test-fired for the first time. Agni-P is a new generation of advanced Agni Class of Missiles that will eventually replace older Agni-II but the missile also validated many of the technologies that could be required for the carrier-killer role to take out a naval carrier group in the high sea. While DRDO is still mum and has yet to confirm the ASBM capabilities of the new missile, the Former DRDO Chief confirmed about its capabilities and now DRDO wants to develop a new variant that can attack medium and large naval vessels out to ranges of 1500-2000 while it is still away from the Indian coastline.
11-ton canister missile with two maneuverable reentry vehicle (MaRV) anti-ship warheads can be used to disturb any plans to enforce Anti-Access/Area Denial (A2/AD) to hinder India's freedom of movement in the high seas, but DRDO is already making moves to develop a ship-based variant of the missile that can be adopted on frontline warship so that any attempts to enforce Naval blockade using an aircraft carrier group can also be repulsed.
Agni-P already can outmaneuver any missile defense system and the ship-based variant of the missile will not only give it additional range but also be instrumental in repulsing any Naval attempts to attack military and Naval facilities.
NOTE : Article cannot be reproduced without written permission of idrw.org in any form even for YouTube Videos to avoid Copyright strikes