SOURCE: IDRW NEWS NETWORK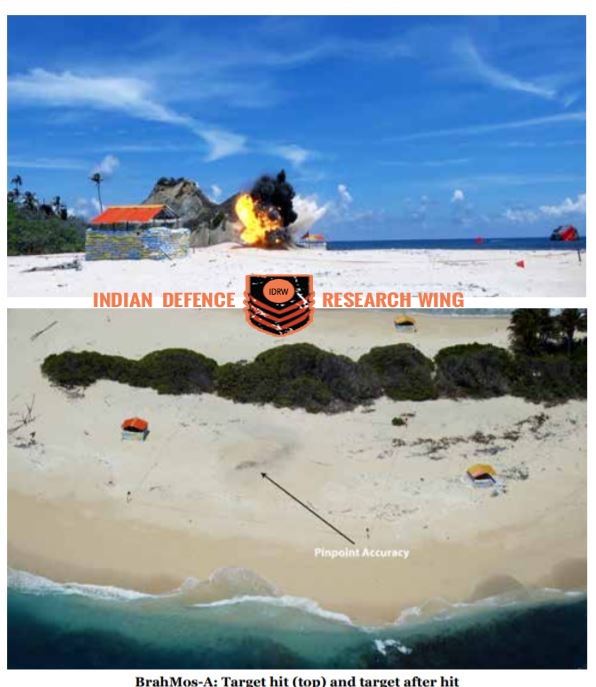 Indian Air Force (IAF) successfully test-fired the BrahMos-A air version of the missile from its front line Su 30 Mk-I fighter aircraft on 22 May 2019 and recently put out pictures of the target to show devastating pinpoint accuracy of the weapon system for the first time. BrahMos-A has been integrated on Su-30Mk-I aircraft to provide enhanced employability to our Armed Forces as an offensive weapon.
As seen in the above image, BrahMos-A has the ability to hit a specific marked target in a cluster of the infrastructure of the enemy near the target. BrahMos-A is an Air to Ground weapons system which travels at Mach 3 and has capabilities to hit targets from 290km to 450km.
40 Su-30 Mk-I aircraft will be soon upgraded so that BrahMos-A can be integrated into the aircraft to be used as an offensive weapon platform. Post Balakaot Airstrikes, IAF, DRDO, and HAL have decided to fast track integration process of the weapon system with Su-30 Mk-I aircraft so that a long-range standoff weapon is on offer if India decides to strike again.
NOTE : Article cannot be reproduced without written permission of idrw.org in any form