SOURCE: IDRW NEWS NETWORK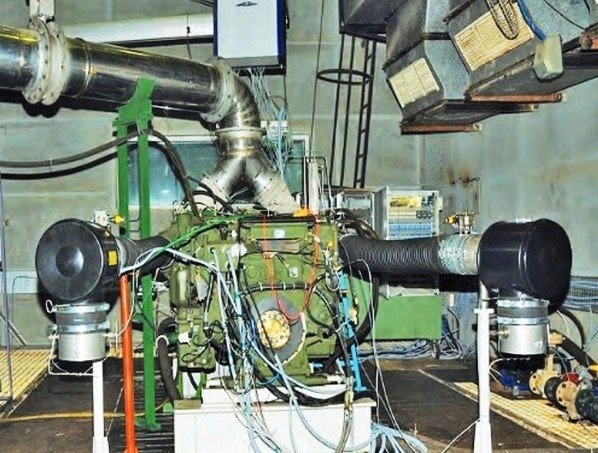 Combat Vehicles Research & Development Establishment (CVRDE) that has been developing a 1,500-horsepower (HP) indigenous Bharat Power Pack engine for India's future main battle tank (FMBT) since 2010 onwards now plans to test the engine after integrating it with one of the older Arjun MBT Prototype after completion of various ground-based trials of the main engine along with the Turbocharger that was developed by GTRE sometime in next year as informed to idrw.org.
Bharat power pack will also replace the current 1,400-horsepower (HP) Euro Power Pack based on an MTU Series 880 engine acquired from Germany for the Arjun Mk1 and Mk1A Main Battle Tanks series that are in production or in the active service. Bharat power pack engine comes with transmission and includes a cooling system, air filtration, preheater, Turbo charger, electrical system, and power management and can be further customized for desert or high altitude operations depending on the user requirements.
Bharat power pack is a compact, light, efficient, state-of-the-art, purpose-built diesel engine that runs on DHPP high-speed diesel 'A with 50 ppm (BS-IV) that allows it to operate at altitudes of up to 16,400 ft and temperatures as low as -20° Celsius and as high as 52° Celsius. Bharat power pack with ECU changes can also be used on the amphibious vehicle and can also be adapted to power the next-generation infantry fighting vehicle.
Bharat power pack has a wet weight of 2,200 kg (Including Coolant /Oil) that makes it a little heavier than other modern power packs that are usually around 2000kg for the same horsepower (HP) generation but the production variant will likely see reduced weight after several improvements that are being planned before it enters production, idrw.org was told that for a 50-tonne future main battle tank (FMBT) that it plans to power, the weight won't be an issue. Bharat power pack is also two-thirds the size of the MTU Series 880 engine used to power Arjun MBTs thus can fit in smaller compact space.
NOTE : Article cannot be reproduced without written permission of idrw.org in any form even for YouTube Videos to avoid Copyright strikes