SOURCE: AFI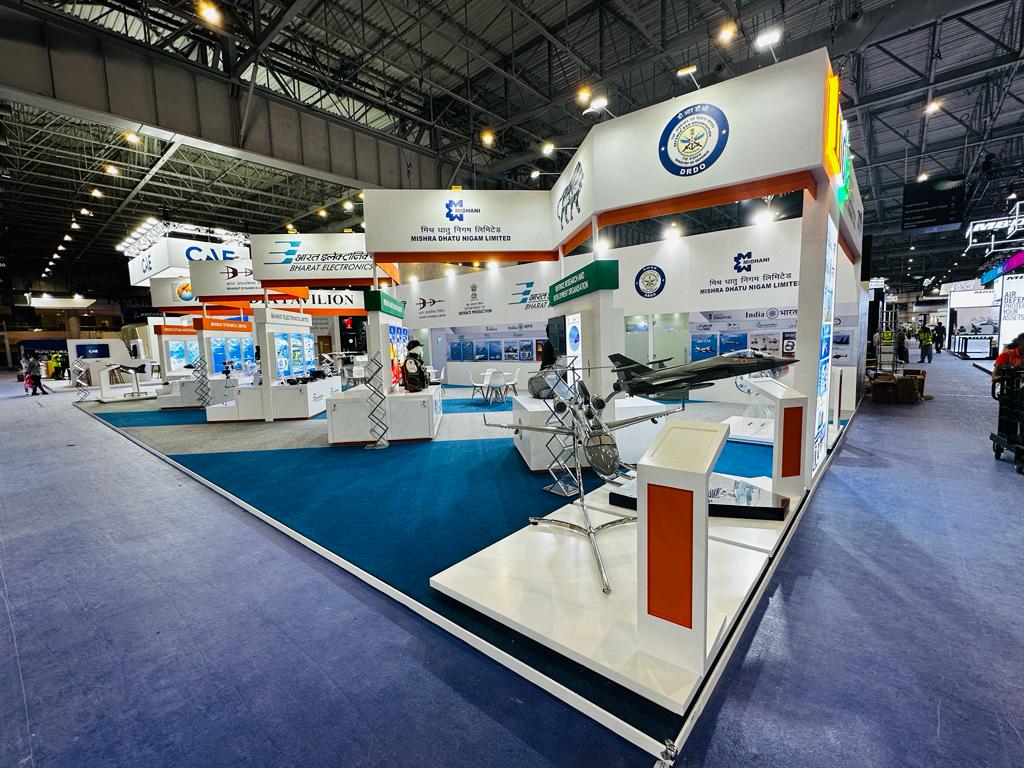 The India Pavilion at the Dubai Air Show is a hive of activity, showcasing the latest advancements in aerospace technology by top Indian defense companies such as Bharat Electronics, Bharat Dynamics Limited, Mishra Dhatu Nigam Limited, and Hindustan Aeronautics Limited.
A major focal point at the Indian Pavilion is the unveiling of the Twin Engine Deck Based Fighter (TEDBF), developed by the Defence Research and Development Organization (DRDO). The TEDBF, a medium-weight carrier-borne aircraft, stands out for its versatility in air defense and maritime strike missions. Boasting features like automatic ski-jump take-off and arrested landing on aircraft carriers, a delta-wing configuration with canards, and advanced indigenous weapons, the TEDBF incorporates cutting-edge technologies, including Artificial Intelligence (AI) and Machine Learning (ML) based Health and Usage Monitoring Systems (HUMS) and man-unmanned teaming capability.
Adding to the allure, the Torpedo Advanced Light (TAL), an electrically propelled anti-submarine weapon, captures attention with its capability for launch from both ships and aircraft. Developed by DRDO, the TAL is designed for precision attacks on submarines in various underwater conditions. The Indian Navy has already embraced this technology, with mass production underway by Bharat Dynamics Limited.
Bharat Electronics Limited (BEL) shines with its laser-based anti-drone system, reinforcing India's commitment to pioneering modern defense technologies. This innovation serves as a vital layer of security against evolving threats from unmanned aerial vehicles, underscoring India's dedication to innovation in aerospace defense.
BEL's offerings extend to a Software Defined Radio for encrypted submarine-based communications. The company's upgraded and miniaturized Weapon Locating RADAR (WLR) and Air Defence Fire Control RADAR (ADFCR) exemplify BEL's export strategy, positioning it as a key player in the international defense market.
Mishra Dhatu Nigam Limited (MDNL) rounds out the showcase with tailor-made solutions for aerospace, defense, space, and critical sectors. MDNL's Nickel and Titanium-based alloys provide unmatched strength to next-generation aircraft, meeting the high maneuverability and airframe strength requirements of modern aviation.
The India Pavilion at the Dubai Air Show stands as a testament to the nation's unwavering commitment to pushing aerospace technology boundaries, fostering innovation, and solidifying its standing as a global leader in defense advancements.