SOURCE: API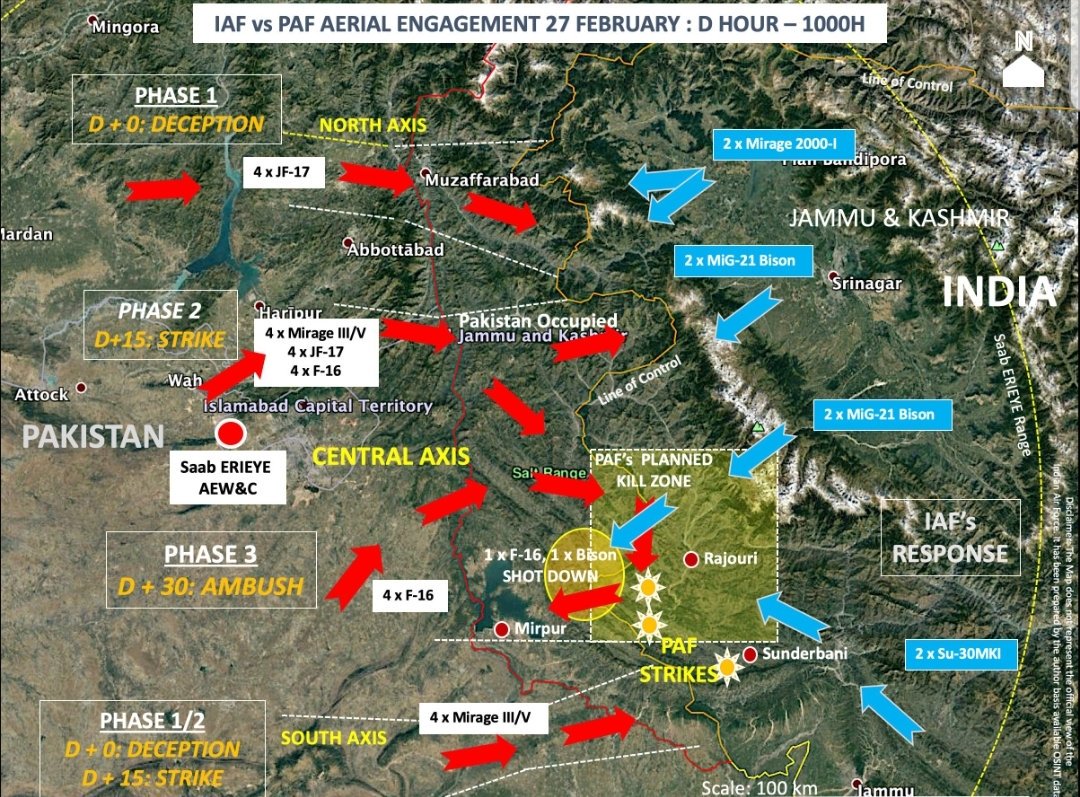 At the Quaid-e-Azam Leadership Lecture, Pakistani Air Chief Marshal Sohail Aman (Rtd) stated that in February 2019, Pakistan's superior strategy and decisive leadership had humbled India, claiming that 'we had 8 Indian aircraft within our grasp, with electronic warfare tracking their every move, and we could have taught them a bigger lesson, but we didn't want to escalate'.
In 2019, immediately following the Balakot air strikes, the Indian Air Force faced a 24 jet formation of the Pakistan Air Force, which included 8 JF-17s, 8 Mirage-III/Vs, and 8 F-16s, as well as one SAAB Erieye AEW&C aircraft.
IAF jets compromised of 2 Mirage-2000, 2 Sukhoi-Su-30, 4 Mig-21 and Claims made by Sohail Aman that they could have shootdown all doesn't collaborate since PAF F-16 Pilot had wasted nearly 4-5 AMRAAM on One Su-30MKI which evaded it successfully but only managed to take out one Mig-21 flown by Wing Commander Abhinandan Varthama that briefly crossed LOC and was shot down with AMRAAM but in close range.
According to Indian media reports, the second Mig-21, which was Abhinandan's wingman and heard the call from the ground operator to turn back, was also fired up by an F-16 in the vicinity but the missile missed.
Sohail Aman claims that PAF didn't wanted to escalate the situation by taking out 8 jet is a lie since IAF was available to repulse 24 vs 8 attack formation successfully and plans to take out Both Mirage-2000 and Sukhoi-30MKI failed because they were successfully in keeping out of the No Escape Zone of AMRAAMs thus forcing Pakistani F-16 Pilots to fire their AMRAAMs at D-Max range were kill probability of the ARMAAMs drop to single digit.
Pakistani F-16 that shot down a Mig-21 piloted by Wing Commander Abhinandan Varthama while it was within visual range of less than 20 kilometres, demonstrating poor BVR tactics of the Pakistani Ace F-16 Pilots who failed to engage it from a long distance.