SOURCE: API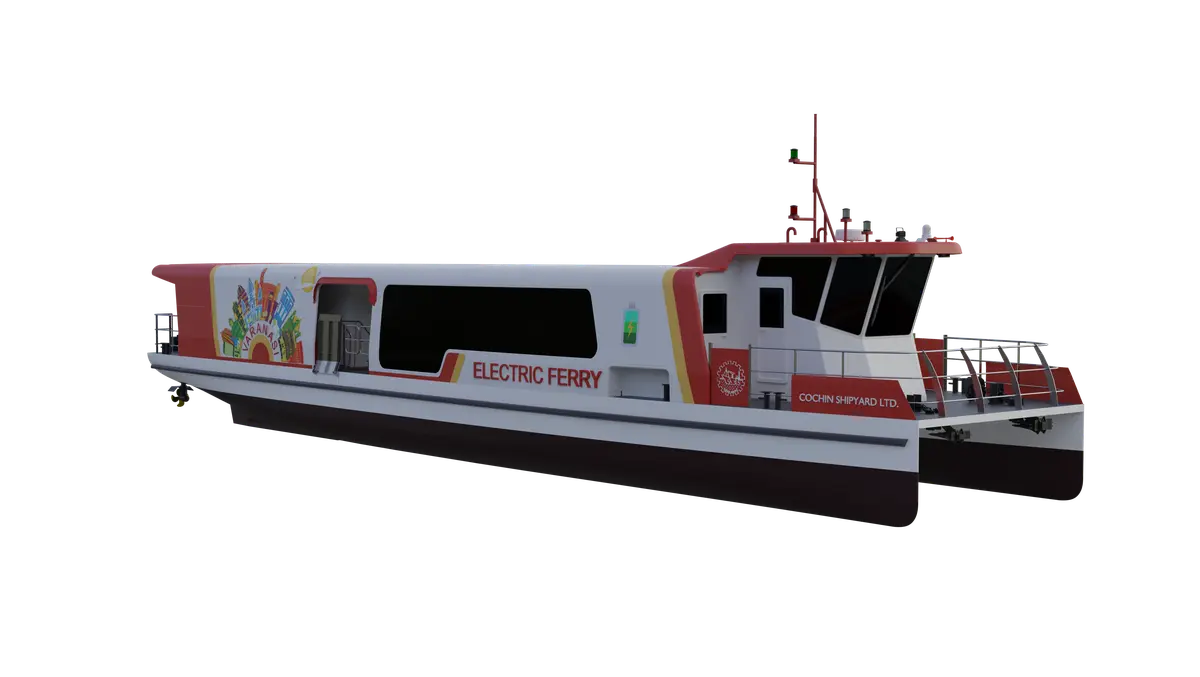 According to report in " The Hindu Businessline", The public sector yard, Cochin Shipyard has agreed to build the country's first hydrogen fuel cell catamaran for operation in Varanasi, as well as electric hybrid vessels for Uttar Pradesh and Assam, with the Inland Waterways Authority of India (IWAI).
MoU for the construction of six electric catamaran vessels for the state of Uttar Pradesh and two more for the state of Assam. The introduction of the air-conditioned hydrogen cell vessel with a capacity of 100 passengers in Varanasi will pave the way for a reduction in the use of fossil fuels in the country's national waterways.
Following test and trial runs in Kochi, the vessel will be deployed in Varanasi. It would cut carbon dioxide emissions by 250 tonnes per year.