SOURCE: SCMP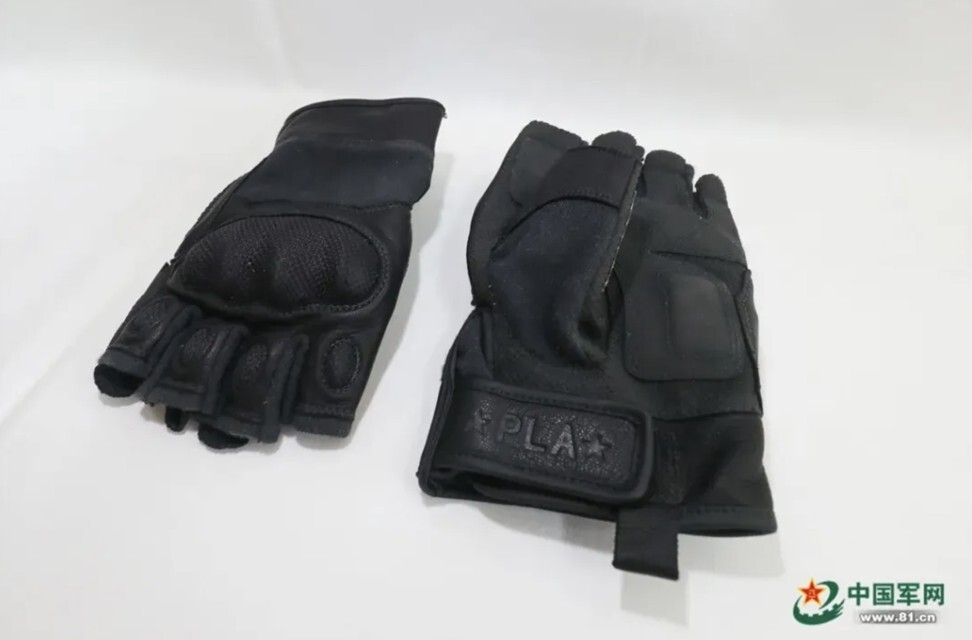 China is prioritising its soldiers in Tibet for winter supplies and patrol gear as tensions along the disputed Himalayan border with India threaten to drag on, a Chinese military source has said.Although the harsh winter could offer a chance for the two sides to disengage, fresh skirmishes cannot be ruled out following deadly clashes between their respective military personnel in June and months of fruitless talks since.A Chinese military source said that, counter to the usual practice of giving the eastern and northern army units the latest equipment first, frontline troops in western Tibet were now "the top priority" for the logistics department of the People's Liberation Army (PLA).
"The new winter combat gear debuted on September 20 was tested in Tibet, and later modified and improved to suit the needs of troops operating in Tibet's winter," the source said. "The frontline troops in Tibet have already been equipped with them."
"The logistics department is also sourcing other winter gear from other army units stationed in cold northern China to supply the Tibet front first," they added, declining to give details.
The new PLA winter patrol gear includes thermal hoods, winter training clothes, overcoats, moisture-absorbing and quick-drying underwear, waterproof thermal gloves and socks, antiglare glasses and multifunction thermal water bottles.
Communist Party mouthpiece People's Daily reported this week that the PLA had built new barracks fitted with better winter heating and oxygen supplies for a border defence regiment stationed in Tibet.
Powered mainly by solar energy, the barracks can sustain a room temperature of 15 degrees Celsius (59 degrees Fahrenheit) even if the outside temperature falls to minus 55 degrees Celsius (-67 degrees Fahrenheit), to better support training operations, according to the report.
Military commentator Song Zhongping said the new patrol gear was "significantly lighter than the previous version" to reduce the physical burden. "It also comes with better camouflage specific to plateau terrain," he said.
Temperatures in the Himalayan region can plunge below minus 40 degrees from November onwards. Heavy snow and strong winds cut off key supply roads for up to half of the year, making vital supplies a priority for troops stationed there.Although senior Chinese and Indian military commanders have pledged not to send further troops to the front line, neither side has shown any sign of withdrawing existing troops.
Conditions during winter may prompt them to explore disengagement, "but on the ground, the process is going to be difficult to implement", said Professor Swaran Singh of the school of international studies at India's Jawaharlal Nehru University.
"The sides have differing understandings of many things, including where the Line of Actual Control is – its original position before the armed forces' movements," Singh said. "This winter can be an opportunity to 'freeze' the status quo and give time for disengagement talks."
But although winter made an all-out war "unlikely", skirmishes "remain a possibility" with each side suspicious of the other, Singh said.
Chinese troops' new winter equipment "may not give them an advantage in skirmishes in the wild", because India's soldiers are more accustomed to extreme winter conditions in high-altitude warfare, he said.
"In India, there is a sense that in the event of such an encounter in winter, the forces can showcase their experience," Singh said. "Our high-altitude troops train at 9,000 feet [2,700 metres] at Gulmarg, compared with Chinese troops training at 5,000 feet on the Qinghai-Tibet Plateau.
"Plus what gives Indian troops confidence is that they have been deployed at Siachen [which has been described as the world's highest battlefield] for the past 36 years. Chinese troops have no such experience."
But Song said training on the Qinghai-Tibet Plateau at altitudes of over 5,000 metres had been standard for the PLA's high-altitude warfare preparation.
China has been tight-lipped about the number of its troops at the border, but Chinese state media have reported new aircraft aprons being built and several hospitals in Tibetan cities planning for possible military casualties.
India this month opened a mountain tunnel about 150km (93 miles) from where Chinese troops are stationed on the Tibetan border, making transporting supplies to the front line much easier.
India's military, too, has been transporting supplies including special winter clothing, tents, food and fuel so that its border troops can survive the conditions over the next six months, according to Indian media reports.
"It is difficult for outsiders to compare the two sides' logistics efforts on the border," said Drew Thompson, a visiting senior research fellow at the National University of Singapore's Lee Kuan Yew School of Public Policy.
Thompson, a former US defence department official who was responsible for managing relations with China, Taiwan and Mongolia, said that was because India had been quite transparent, whereas "it is less evident what preparations the PLA has made, and it is harder to separate reality from China's propaganda".