SOURCE: ANI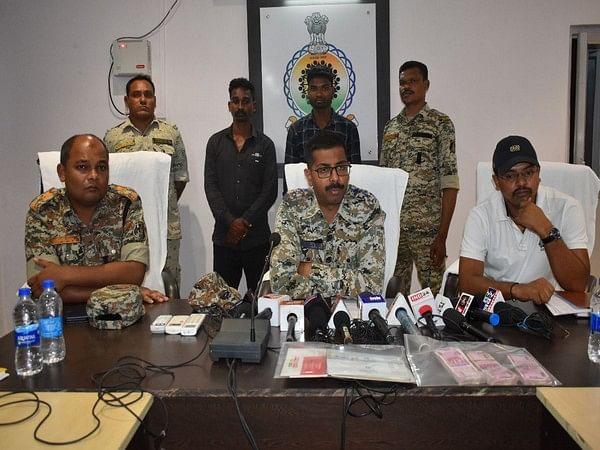 Chhattisgarh Police arrested two persons in insurgency-hit Bijapur district along with cash worth Rs 6 lakh in Rs 2,000 notes denomination, which allegedly belonged to a Naxal commander, officials said on Friday. The arrested persons were allegedly en route to deposit the Rs 2,000 notes in the bank. RBI had recently decided to withdraw Rs 2000 currency notes from circulation, however, they will continue to remain as legal tender.
"During checking, a joint team of police and District Reserve Guard (DRG) intercepted two persons on a motorcycle and recovered cash worth Rs 6 lakh in denomination of Rs 2,000 notes," said Bijapur Superintendent of Police (SP) Anjneya Varshney, adding that the recovered cash was belonging to commander of the platoon-10 Mallesh.
The intercepted youths were identified as Gajendra Mandavi and Laxman Kunjam, both residents of the Basaguda area in the district, the officer informed.
The duo failed to furnish any document supporting the recovered cash, the police added.
"On being questioned, Gajendra revealed that the cash belonged to the commander of platoon-10 Mallesh and the Naxal commander had given him Rs 8 lakh (in the denomination of Rs 2000 notes) to deposit in separate bank accounts of familiar people," said SP Varshney.
The arrested persons had managed to deposit Rs 1.86 lakh in four separate bank accounts and were taking the remaining cash towards Rekhapalli, the officer elaborated.
Varshney further informed that apart from cash, the joint team had recovered 11 passbooks of separate banks, anti-government pamphlets as well as notes from the duo.
Police have registered an offence in this connection and are probing the matter further.