News Beat
News Beat reporting is an idrw.org initiative to let our Readers to report News Based on Actual facts but some how has not been reported in Main Stream Media .
SOURCE: RAUNAK KUNDE / NEWS BEAT / IDRW.ORG
The Light Utility Helicopter (LUH) developed by Hindustan Aeronautics Limited achieved an important milestone as part of high altitude cold weather trials when it successfully landed and took off from Daulat Beg Oldie, the world's highest airfield, situated at a height of 16,700 feet in eastern Ladakh, where the temperature plummets as low as minus 55°C in winters in the area.
Daulat Beg Oldie airstrip holds immense strategic importance for India in the crucial axis in central Asia. Located at an altitude of at 16614 feet (5065 meters), DBO is an important Army forward area post which was built during the Indo-China conflict in 1962. Continue reading →
SOURCE: RAUNAK KUNDE / NEWS BEAT / IDRW.ORG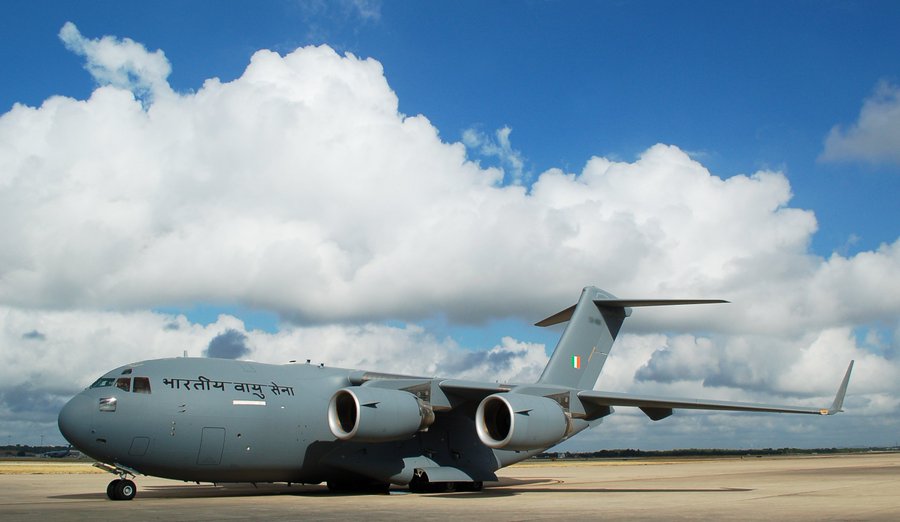 Boeing Defense has confirmed that 276th and final C17 Globemaster III is heading to India soon to join into the fleet of 10 C-17s already operated by Indian Air Force. Last unsold C-17 Globemaster III air-lifter was picked up by India after production of the air-lifter was stopped by Boeing Defense due to lack of fresh orders from United States Air Force.
Last C-17 was manufactured in 2015 and remained in Boeing storage facility before it was ordered by IAF in 2018. Final Boeing C-17 Globemaster III heavy-lift jet has been equipped with India-specific systems before it was ready for its ferry flight to India. Continue reading →
SOURCE: RAUNAK KUNDE / NEWS BEAT / IDRW.ORG
Squadron Leader Minty Aggarwal while speaking to TIMES NOW laughed when asked about the claim from across the border that Pakistani F-16 shot down a Su-30 belonging to IAF. Aggarwal said I had whole Radar picture of the area with me and " All Our Sukhois are with Us, Didn't lose any " and dismissed any claims of PAF about Second Kill that day.
Squadron Leader Minty Aggarwal who is 8-year Veteran of Indian Air Force was on duty on 27th February when 24 Mixed Pakistani fighter formation decided to launch strikes on Indian military installations in Indian side of the Kashmir. Aggarwal was Fighter controller on the operations room and was instrumental in the positioning of the Mig-21 which was flown by Wing Commander Abhinandan Varthaman to the Nowshera sector which were position of three PAF F-16s, one of which was shot down by R-73 Close Combat Missile. Continue reading →
SOURCE: RAUNAK KUNDE / NEWS BEAT / IDRW.ORG
Kalyani Group developed Bharat 52 155 mm/52 caliber towed guns have been granted export license by the Indian Government along with its ultra-light mobile 105mm field gun Garuda-105 guns said latest media report. Kalyani Strategic Systems Ltd (KSSL) sometime in last year had approached Government of India to grant its Internally developed 155 mm/52 calibers towed gun for export permission so that it can be available for evaluations and trials for prospective customers.
idrw.org previously had reported on this development (Bharat 52 towed gun likely to get Export clearance soon ), Industrial sources close to idrw.org have confirmed that Bharat-52, a 52 caliber variant of the 155mm howitzer had generated a lot of interests among prospective buyers when it was displayed at DefExpo 2018 from Asian and African military officials who had participated in the event. Continue reading →