My Take
SOURCE: SATYAJEET KUMAR/ FOR MY TAKE / IDRW.ORG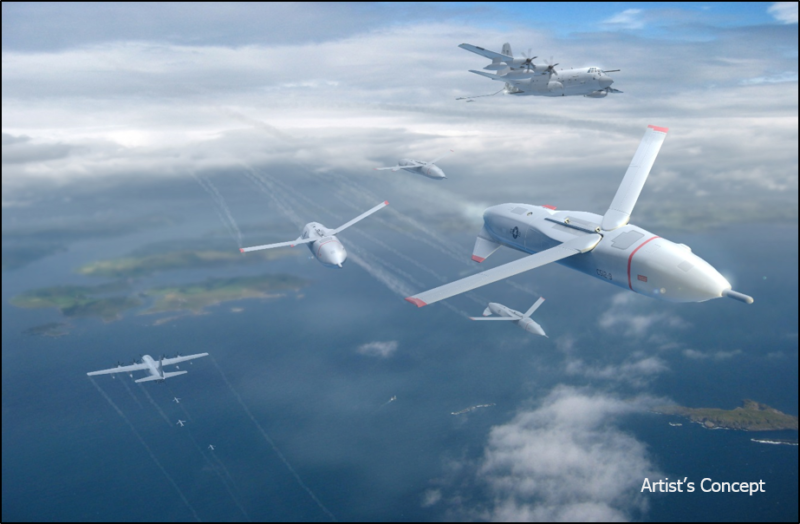 India and the US have signed an agreement for cooperation in the development of Air-Launched Unmanned Aerial Vehicle (ALUAV) under the framework of the Defence Technology and Trade Initiative (DTTI) by Air Force Research Laboratory, Indian Air Force, and Defence Research and Development Organisation.
While both countries have not shared much of the details of what ALUAV they plan to develop jointly but it is speculated that it will be the development of smaller disposable swarming drones launched from canisters by fighter aircraft that could be used on the battlefield.
Continue reading
SOURCE: ANAND SG / FOR MY TAKE / IDRW.ORG
Last week two Indian private startup companies have closed deals with the Indian Army for the sale of their swarm drones, this is not the first time the Indian military has looked at private companies for procurement of drones. earlier this year India's oldest private drone company got massive orders from the Indian Army for its Switch unmanned aerial vehicle (UAV) for surveillance.
In the last 5 years, nearly a dozen companies have entered into manufacturing of military-grade drones systems for the Indian military and many have shown promising results and what we are witnessing today are the first crop of startups that have started showing results and after the announcement of relaxed drone regulations, both civilian and military drone manufactures are expecting a boom in their business, thus in a way liberating Indian drone users from their dependence from Chinese drone manufactures that already pose a security risk due to ongoing border tensions between both countries.
Continue reading
SOURCE: SRINIVAS GOWDA/ FOR MY TAKE / IDRW.ORG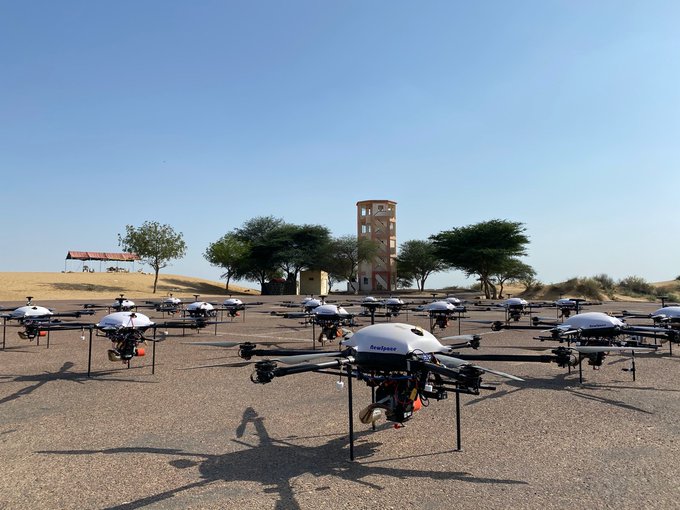 Recent Azerbaijan-Armenia conflict proved How drones were tremendously effective against armor and artillery and how It has become easier to hunt and kill troops at a fraction of the cost using inexpensive battlefield drones and loitering munitions that came as a rude wakeup call to many Army Commanders and Generals all around the world. Indian Military seems to have shaken up when it faced the first-ever drone attack on its air force station in Jammu by a rudimentarily modified commercial drone that was used to drop IEDs near hangars to cause damage to air assets deployed there.
Since then Indian Air Force and Indian Army along with the Indian Navy have placed orders for the anti-drone system both with soft and hard kill capabilities that are been deployed at various sensitive military installations near border areas. Indian Army also has started investment in the procurement of battlefield drones from Indian companies thus also strengthening the offensive firepower of the troops for any possible future conflicts.
Continue reading
SOURCE: SATYAJEET KUMAR/ FOR MY TAKE / IDRW.ORG
Separatist leader Syed Ali Geelani a firm pro-Pak hawk on Kashmir was carefully cultivated as an alternative powerful leader of Kashmir by Islamabad that could act as a linchpin when a final decision is taken over Kashmir settlement in India in its favor. Geelani when alive had a grip over some sections of the areas and people who always have shown pro-Pakistan tendency and rather shamefully were also cultivated by some mainstream politicians in New Delhi who tried to legitimate him as a powerful voice in Kashmir. Pakistan could often portray Hurriyat and Geelani as legitimate stakeholders at the negotiation table and often consult with them before each meeting it held with India on Kashmir.
In the Past, Indian Government Peaceniks, Interlocutors, and Spymasters could often be seen meeting with the pro-Pak hawk Geelani thus in some way legitimating his grip on power even though he had no power. For some time even in Indian media and the bureaucratic circle, there was an impression that without getting blessings from the All Parties Hurriyat Conference lead by Geelani it was impossible to achieve peace in the region or any good outcome from any peace talks with Pakistan.
Continue reading
SOURCE: JOYDEEP GHOSH/ FOR MY TAKE / IDRW.ORG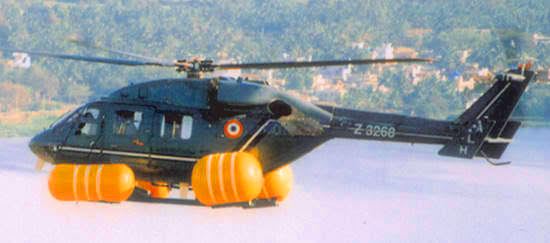 Emergency Flotation Systems (EFS) are emergency systems installed on commercial and military aircrafts that helps to prevent the airframe sinking in water in the event of a crash landing on water. The EF Sare packed within spaces inside the airframe or as externally mounted packs on the aircraft. The floats are inflated using gas stored in pressurised cylinders carried on board the aircraft.
In case of helicopters, upon hard landings the lower plexiglass bubbles in the nose section frequently break. Watertight hull integrity is usually rapidly lost followed by or concurrent with the aircraft rolling over. The EFS helps to save lives as the aircraft rolls over and rapidly fills with water because the nose sinks first trapping personnel in the aft cabin. As the aircraft rolls over, rapidly filling with water and sinking nosedown, especially at night it becomes impossible for occupants to escape/swim outward against inrushing water and egress successfully. EFS are designed to facilitate theescape of personnel as well as save the airframe from disintegrating.
Continue reading
SOURCE: NARAYAN APTE/ FOR MY TAKE / IDRW.ORG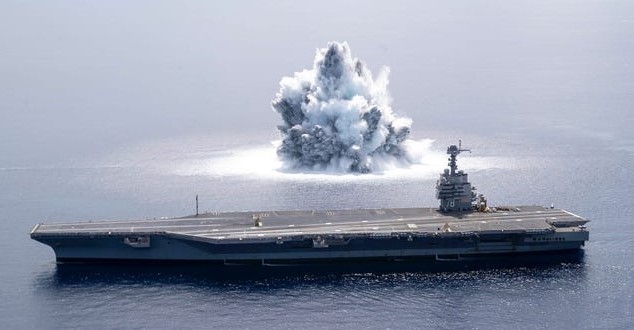 INS Vikrant, India's first Indigenous Aircraft Carrier 1 (IAC-1) recently completed its first leg of sea trials while it plans to accomplish 5 more before it is cleared for induction next year in 2022 but already Tongues were wagging about India going for the development of a 65000 tons IAC-II that due to budgetary concerns has been put on hold but Navy is planning to raise funds for the projects from its budget that might see the induction of sister ship of INS Vikrant that might become IAC-II.
India has made no plans for Super Aircraft Carrier which are usually classified when they cross or are close to 1,00,000 ton in its displacements and usually requires nuclear propulsion to power such a mega warship but if it plans to have one in 2040, it needs to start investing in the technology that will be required for the construction of the such a mega warship in our dry docks.
Continue reading
SOURCE:  DEEPAK HILORI/ FOR MY TAKE / IDRW.ORG
According to the latest media report, with the fall of Kabul to the Taliban, India activated its first foreign base in Ayni airbase in Tajikistan that was recently used as a base for IAF's C-17 and C-130 Transporter to evacuate Indians stuck in Afghanistan in the last few days. India for a brief period also had deployed a small fleet of Sukhoi-30MKI at the base recently perhaps to send signals to the players in Afghanistan about its indent. 
Taliban since taking over power in Kabul have promised that country won't be used as a base to attack other countries as proxies and according to some media outlets, India has been assured that by the high command of the Taliban that they won't be sending their cadres into Kashmir nor will allow Pakistan to use Afghanistan as a terror training facility that it used to be before Americans walked in after 9/11. 
Continue reading
SOURCE: NARAYAN APTE/ FOR MY TAKE / IDRW.ORG
The German defense major TKMS has confirmed that it is withdrawing its offer to make in India, Six of its next-generation submarine based on the HDW Class 214 vessels under the country's Project 75I-class (P75I) program on three instances leaving only South Korea's Daewoo Shipbuilding and Marine Engineering (DSME) DSME3000 a 3,300 ton (surface displacement) submarine as sole vendor left behind in the P75I making it an undeclared winner of the tender unless India goes ahead and cancel this tender or makes necessary changes to its ToT and liability clauses.
DSME3000 is based on the Dosan Ahn Changho-class of the Republic of Korea Navy (ROKN) which is being jointly produced by DSME and Hyundai Heavy Industries (HHI) as part of the KSS III program. DSME3000 is modified and will not include its six vertical launch system (VLS) cells rather it might incorporate India's vertical launch system (VLS) developed for the Sub-sonic ITCM based submarine-launched cruise missile (SLCM) and the SLCM variant of the BrahMos.
Continue reading
SOURCE: DEEPAK HILORI/ FOR MY TAKE / IDRW.ORG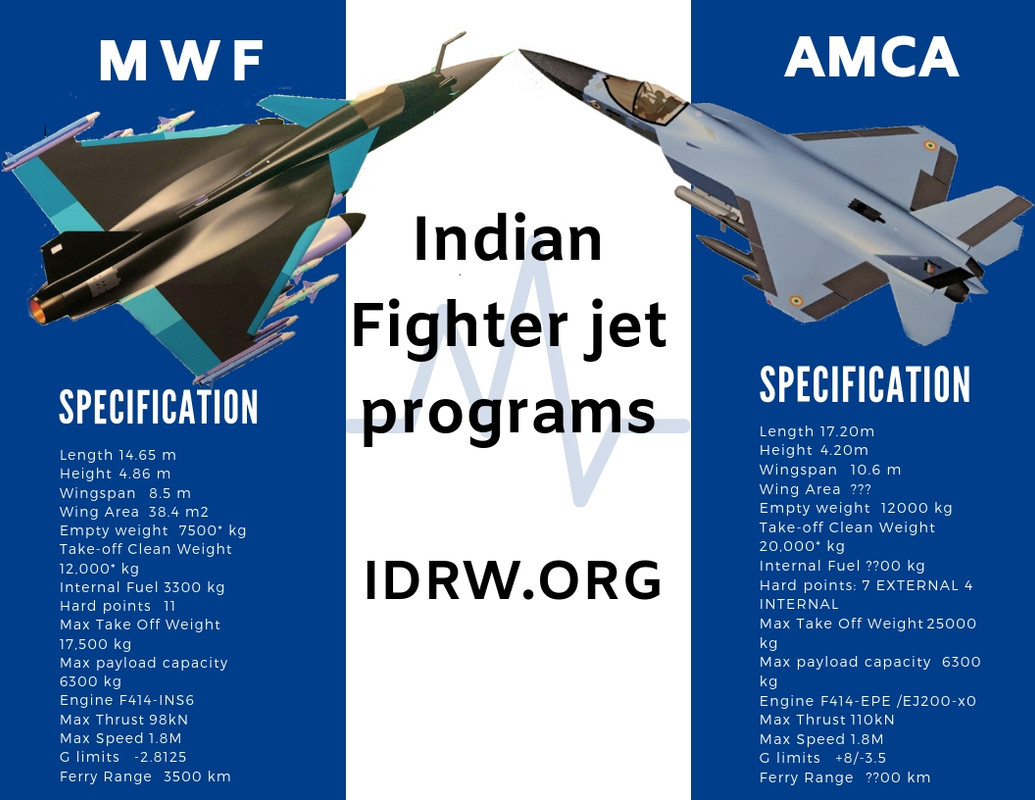 HAL chairman and managing director R. Madhavan recently speaking to the Indian media jumped into the 4.5 vs 5 gen debate that is going in the country and said that the development of the LCA MkII and AMCA programs will continue in parallel as 4.5gen fighter jets will continue to be the backbone of the Indian Air force (IAF) even though some countries have joined the 5th generation bandwagon but continue to maintain 4.5gen fighter jets.
Madhavan argued that the 4.5gen fighters are here to stay and many countries including the U.S continue to procure them despite the easy availability of the 5th generation fighter jets. Madhavan also argued that the 5th gen fighters are not only expensive to manufacture but also compromises on the weapon load due to which operate a whole fleet of 5th gen fighters will never happen.
Continue reading
SOURCE:  DINESH BEHARA / FOR MY TAKE / IDRW.ORG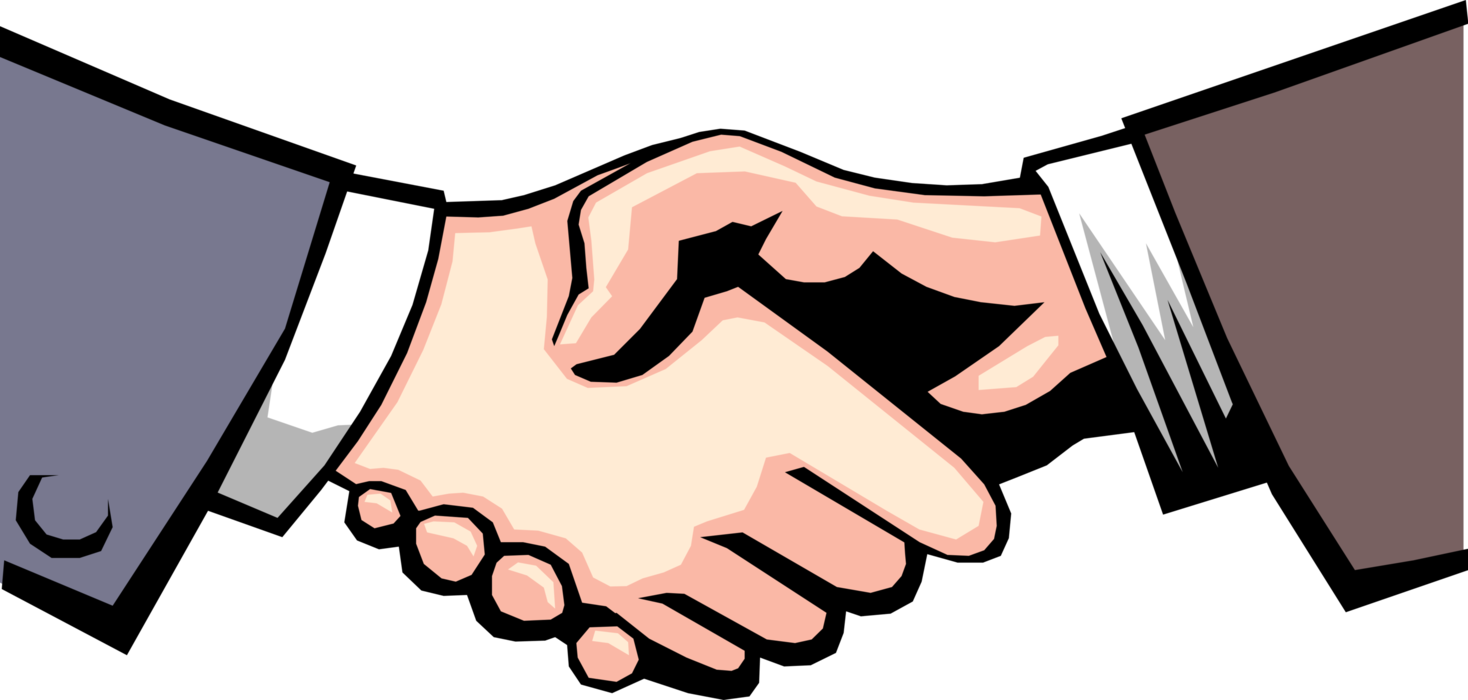 To be a superpower or to extend influence in matters of geopolitics, it needs one to be a leading powerhouse of manufacturing and exports of goods and services to be coupled with a sound economy. while India in some way is a good service provider with its labour force working all over the world, but not a great player when it comes to export of goods, if your voice needs to be dominant in the ever-changing political environment, then you have to be a player in Exports of Military equipment's.
Exports? But let us focus on our domestic needs first, if we can manufacture? Then we will think of exports for sure,
Continue reading
SOURCE: SATYAJEET KUMAR/ FOR MY TAKE / IDRW.ORG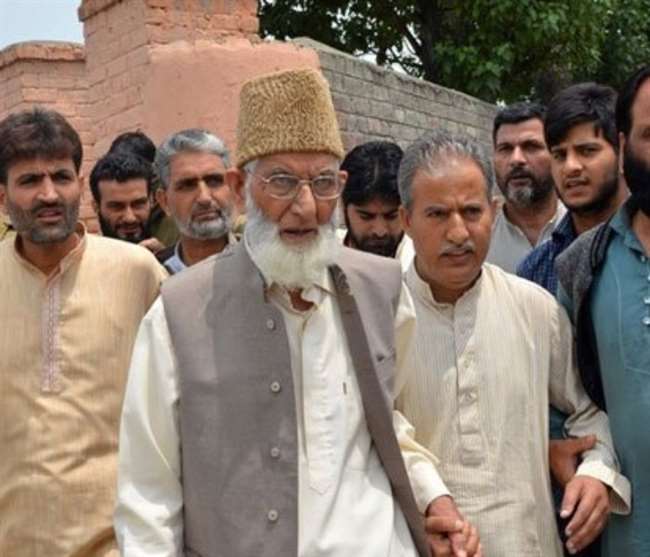 In 2020, Zabiullah Mujahid who is an official spokesman for the Islamic Emirate of Afghanistan allegedly said that "it is impossible to be friends with India unless the Kashmir dispute is resolved", and that after capturing power in Kabul, they plan to "capture Kashmir from infidels". Even as the Taliban's official spokesperson denied that statement the following day, it had created a flurry of excitement in Pakistan and some section of Kashmir that is still dominated by the hardline faction of the Separatists in Kashmir.
At the end of the Soviet-Afghan War in 1989, So-called Mujahedeen from Afghanistan infiltrated into Kashmir to join the holy war against infidels and to liberate it from India. In the early '90s it was estimated around 4000 Afghan / Pakistani and Kashmir men had joined the insurgency and India on the other hand was in terminal decline due to the collapse of its economy and it was touch and go after Pakistan backed by the United States dragged India to United Nations and India was on verge of being sanctioned till Indian Army stepped up its counter-insurgency operations in the valley and Pakistan was no longer was able to propagate its fake narrative of an indigenous uprising in the valley.
Continue reading