My Take
SOURCE:  DEEPAK HILORI/ FOR MY TAKE / IDRW.ORG
According to the latest media report, with the fall of Kabul to the Taliban, India activated its first foreign base in Ayni airbase in Tajikistan that was recently used as a base for IAF's C-17 and C-130 Transporter to evacuate Indians stuck in Afghanistan in the last few days. India for a brief period also had deployed a small fleet of Sukhoi-30MKI at the base recently perhaps to send signals to the players in Afghanistan about its indent. 
Taliban since taking over power in Kabul have promised that country won't be used as a base to attack other countries as proxies and according to some media outlets, India has been assured that by the high command of the Taliban that they won't be sending their cadres into Kashmir nor will allow Pakistan to use Afghanistan as a terror training facility that it used to be before Americans walked in after 9/11. 
Continue reading
SOURCE: NARAYAN APTE/ FOR MY TAKE / IDRW.ORG
The German defense major TKMS has confirmed that it is withdrawing its offer to make in India, Six of its next-generation submarine based on the HDW Class 214 vessels under the country's Project 75I-class (P75I) program on three instances leaving only South Korea's Daewoo Shipbuilding and Marine Engineering (DSME) DSME3000 a 3,300 ton (surface displacement) submarine as sole vendor left behind in the P75I making it an undeclared winner of the tender unless India goes ahead and cancel this tender or makes necessary changes to its ToT and liability clauses.
DSME3000 is based on the Dosan Ahn Changho-class of the Republic of Korea Navy (ROKN) which is being jointly produced by DSME and Hyundai Heavy Industries (HHI) as part of the KSS III program. DSME3000 is modified and will not include its six vertical launch system (VLS) cells rather it might incorporate India's vertical launch system (VLS) developed for the Sub-sonic ITCM based submarine-launched cruise missile (SLCM) and the SLCM variant of the BrahMos.
Continue reading
SOURCE: DEEPAK HILORI/ FOR MY TAKE / IDRW.ORG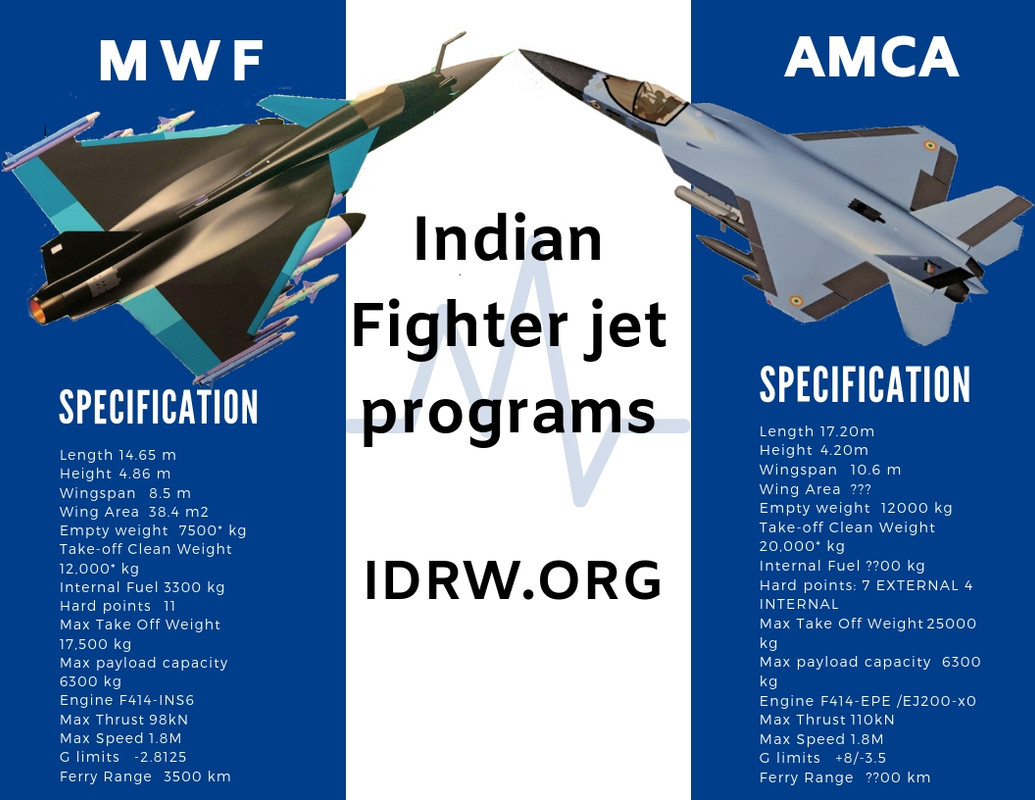 HAL chairman and managing director R. Madhavan recently speaking to the Indian media jumped into the 4.5 vs 5 gen debate that is going in the country and said that the development of the LCA MkII and AMCA programs will continue in parallel as 4.5gen fighter jets will continue to be the backbone of the Indian Air force (IAF) even though some countries have joined the 5th generation bandwagon but continue to maintain 4.5gen fighter jets.
Madhavan argued that the 4.5gen fighters are here to stay and many countries including the U.S continue to procure them despite the easy availability of the 5th generation fighter jets. Madhavan also argued that the 5th gen fighters are not only expensive to manufacture but also compromises on the weapon load due to which operate a whole fleet of 5th gen fighters will never happen.
Continue reading
SOURCE:  DINESH BEHARA / FOR MY TAKE / IDRW.ORG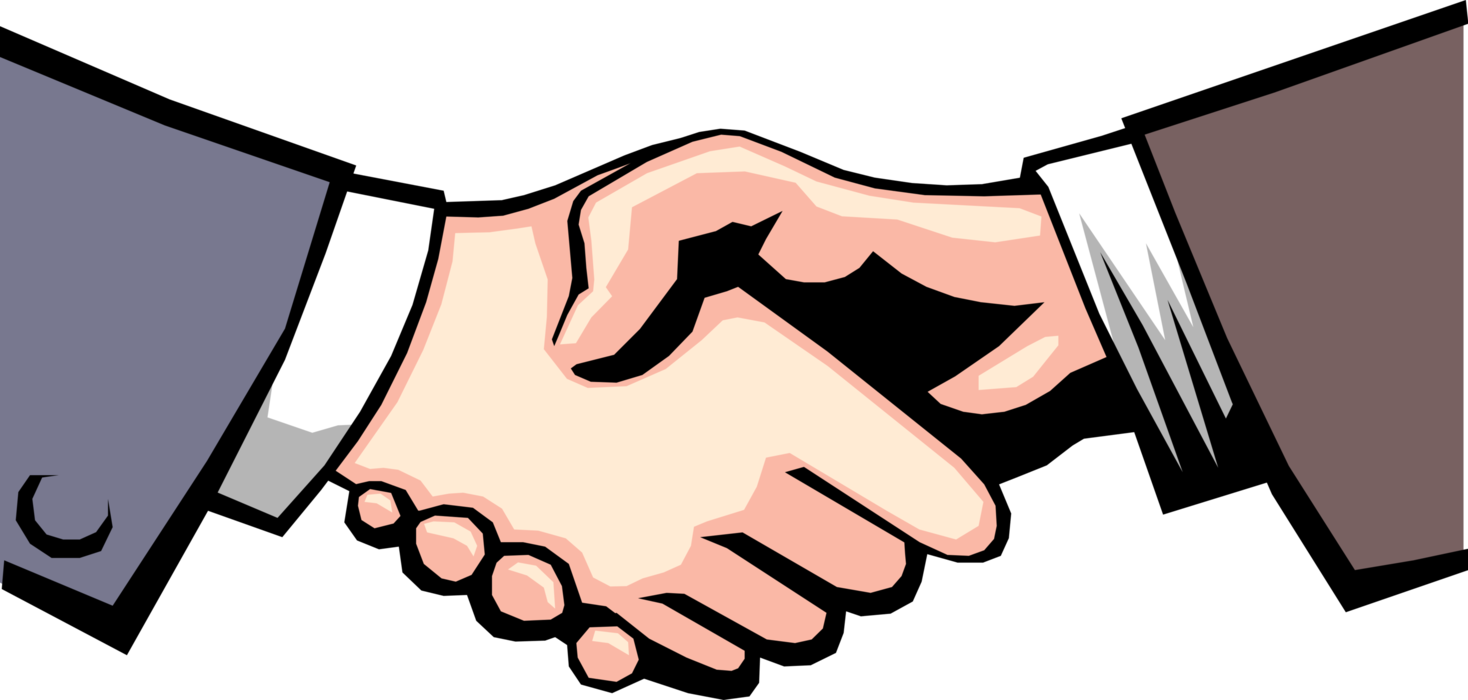 To be a superpower or to extend influence in matters of geopolitics, it needs one to be a leading powerhouse of manufacturing and exports of goods and services to be coupled with a sound economy. while India in some way is a good service provider with its labour force working all over the world, but not a great player when it comes to export of goods, if your voice needs to be dominant in the ever-changing political environment, then you have to be a player in Exports of Military equipment's.
Exports? But let us focus on our domestic needs first, if we can manufacture? Then we will think of exports for sure,
Continue reading
SOURCE: SATYAJEET KUMAR/ FOR MY TAKE / IDRW.ORG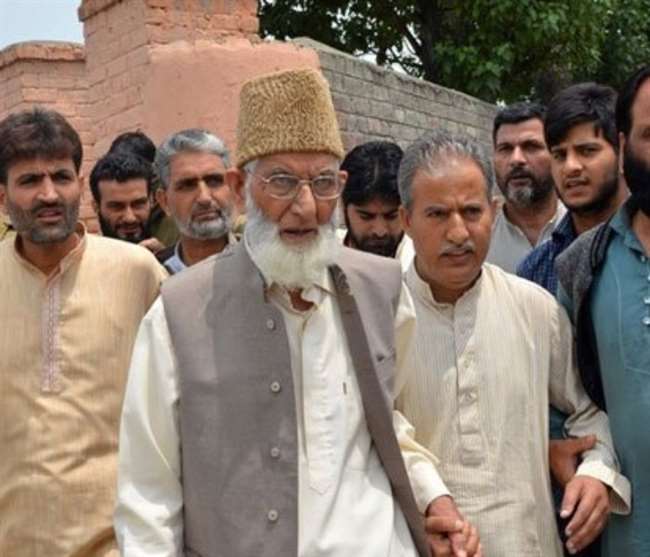 In 2020, Zabiullah Mujahid who is an official spokesman for the Islamic Emirate of Afghanistan allegedly said that "it is impossible to be friends with India unless the Kashmir dispute is resolved", and that after capturing power in Kabul, they plan to "capture Kashmir from infidels". Even as the Taliban's official spokesperson denied that statement the following day, it had created a flurry of excitement in Pakistan and some section of Kashmir that is still dominated by the hardline faction of the Separatists in Kashmir.
At the end of the Soviet-Afghan War in 1989, So-called Mujahedeen from Afghanistan infiltrated into Kashmir to join the holy war against infidels and to liberate it from India. In the early '90s it was estimated around 4000 Afghan / Pakistani and Kashmir men had joined the insurgency and India on the other hand was in terminal decline due to the collapse of its economy and it was touch and go after Pakistan backed by the United States dragged India to United Nations and India was on verge of being sanctioned till Indian Army stepped up its counter-insurgency operations in the valley and Pakistan was no longer was able to propagate its fake narrative of an indigenous uprising in the valley.
Continue reading