Exclusive
SOURCE: IDRW NEWS NETWORK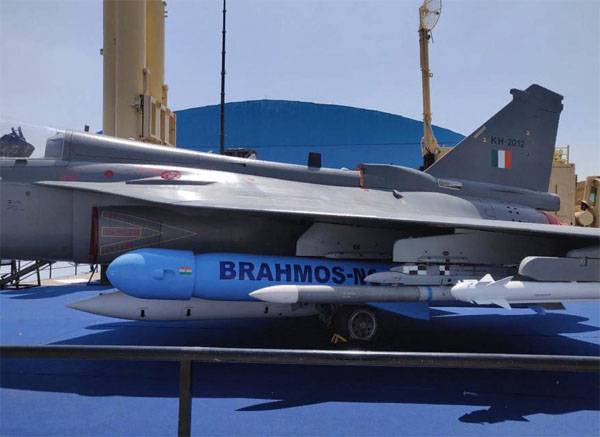 BrahMos Aerospace Russian-Indian joint venture has started groundwork on development of BrahMos-NG cruise missile after it identified land for new proposed plant near Lucknow (Uttar Pradesh, India) for the new missile production that will enter trial by end of 2023 but is already getting attention from many rivals and friendly countries who are keen on monitoring the process of the programs.
As per defense sources close to idrw.org, the Indian Air Force (IAF) is the sole backer of the program that will see the first supersonic cruise missile in the segment that can hit Mach 3.5 speeds at the same time can be adapted on all platforms without any requirement for structural modifications or strengthening of the launch platform which has caught attention of many countries with few countries keen on getting more information on the program.
Continue reading
SOURCE: IDRW NEWS NETWORK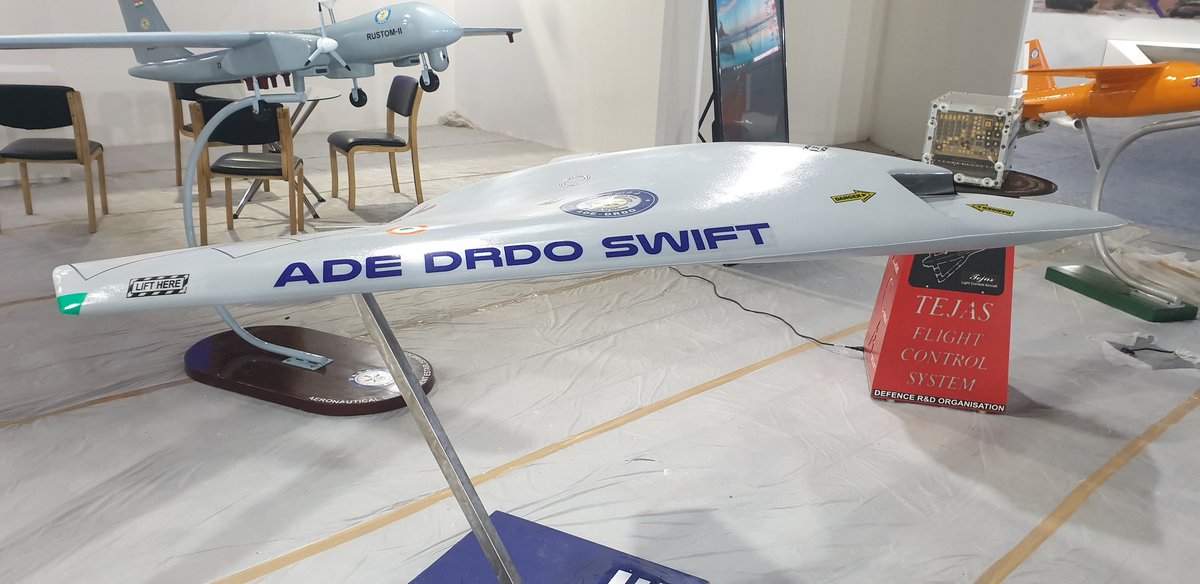 After awarding orders worth crores to Indian private start-up companies for swarm and cargo drones including for the anti-drone technologies, a panel formed by the Government of India is looking into requests made by several private sector companies that may allow companies to enter High or Medium Altitude Long Endurance (HALE or MALE) class of unmanned aerial vehicle (UAV) program that till now as being exclusively remained with the public sector companies in the country.
Many Private companies in recent times have tied up with International vendors to provide locally manufactured UAVs for the Indian armed forces but as per defense sources close to idrw.org, GOI along with the Ministry of Defence (MoD) is planning to encourage homegrown development of UAVs to meet the requirements of Indian Armed force including combat drones that will have larger locally developed systems and are not of foreign origin.
Continue reading
SOURCE: IDRW NEWS NETWORK
In a day or two, India will be testing its longest-range most potent nuclear-capable ballistic missile Agni-V but what has rattled Bejing recently seems to be the first demonstration of the multiple independently targetable re-entry vehicles (MIRV) capabilities of the missile system, that allows Agni-V to deliver multiple warheads programmed to destroy different targets hundreds of km away from each other and alternatively launch more than one warhead assigned to one target.
The upcoming trial will be the first of the pre-induction trials where the missile will test many of the key new technologies before canisterised Agni-V is finally deployed at strategic locations after it cleared mobility trials at deep depths of India making it difficult for Chinese satellites to keep track of the missile.
Continue reading
SOURCE: IDRW NEWS NETWORK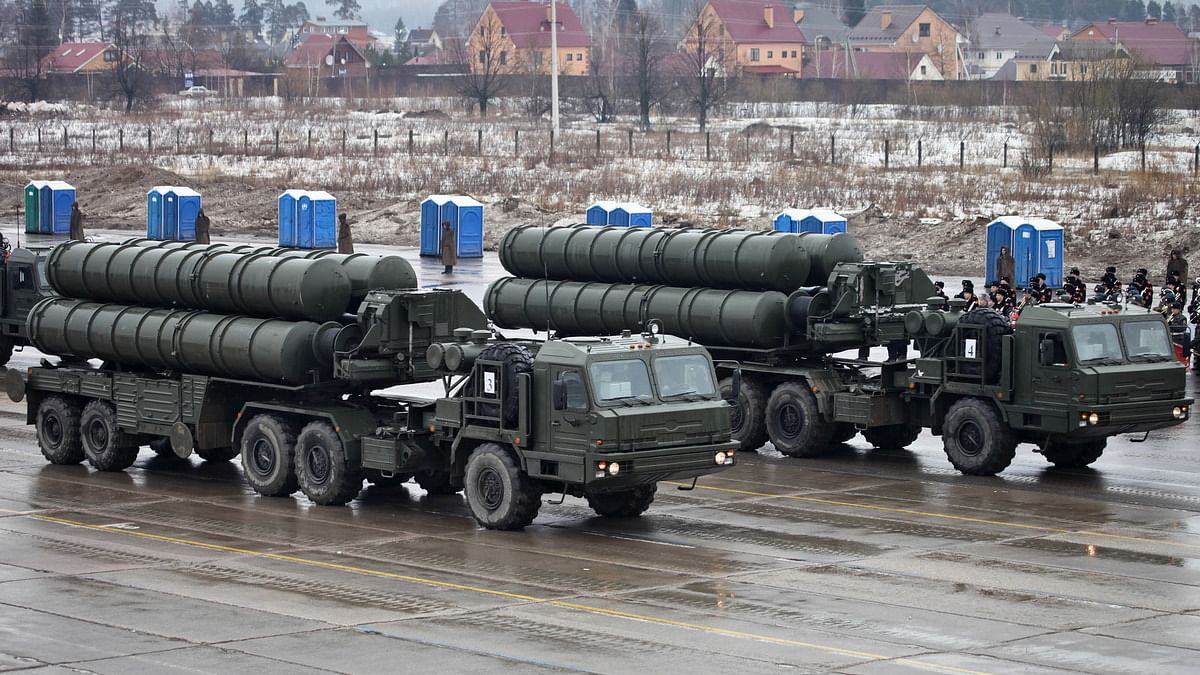 Russia will start deliveries of S-400 Triumf advanced interceptor-based Air Defense Systems by end of this year to India and most likely the first regiment will be deployed defending national airspace in the Delhi region against numerous incoming objects, including aircraft, missiles, and UAVs, and help neutralize them. Integrated with multifunction radar, autonomous detection, and targeting systems, anti-aircraft missile systems, launchers, and command and control center, the S400 system will aid India's Ballistic Missile Defence (BMD) program in providing aerial cover to the National Capital.
idrw.org has been informed that S-400 will work with India's Two-layer Advanced Air Defence (AAD) Missile for lower altitude interception and Pradyumna which can intercept and destroy missiles at exo-atmospheric altitudes of 50–180 kilometers that were quietly deployed after successful completion of the developmental trials of both the missiles.
Continue reading
SOURCE: IDRW NEWS NETWORK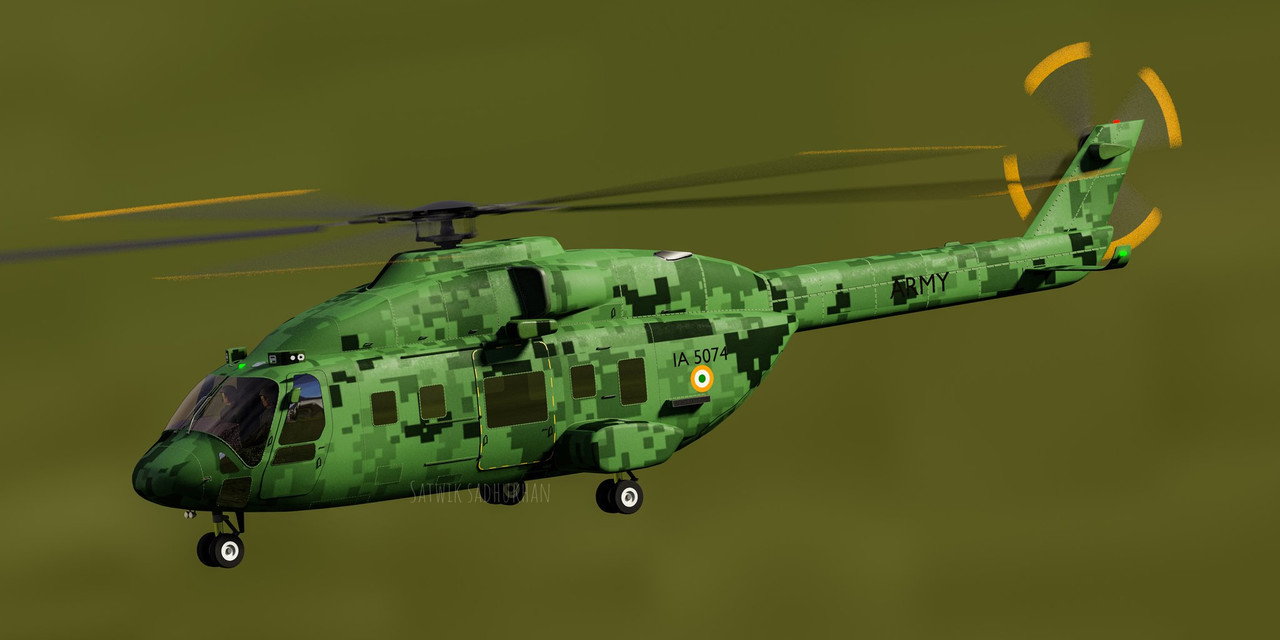 With the Indian Navy now backing and joining State-owned Hindustan Aeronautics (HAL) proposal to develop a new heavy-class multi-role helicopter called the Indian Multi-Role Helicopter (IMRH), HAL is expected to freeze design configuration for the Army and Air force based on the Preliminary Services Qualitative Requirements (PSQR) by end of 2021 and enter production by 2029.
The Army and Air force variants will be quite similar in configuration with minor tweaks as per user needs and will be the first to be developed. HAL plans to have the prototype ready by 2024 for the first flight and plans to have one structural-test unit by 2023 and three more planned from 2025 that includes an armed version of the IMRH.
Continue reading
SOURCE: RAUNAK KUNDE / NEWS BEAT / IDRW.ORG.
Hindustan Aeronautics Limited (HAL) Test Pilots have carried out the last of the developmental sorties of the indigenous HTT-40 Basic trainer aircraft, thus marking an end to the developmental flight certification sorties that had begun from its first flight in 2016. State-owned HAL confirmed last month that it has already demonstrated ten turn spins and is ready for operational clearance.
TSR001 prototype made its last developmental sortie that clear most of the certification process that is required before HAL begins limited scale production of the aircraft from next year.
Continue reading
SOURCE: IDRW NEWS NETWORK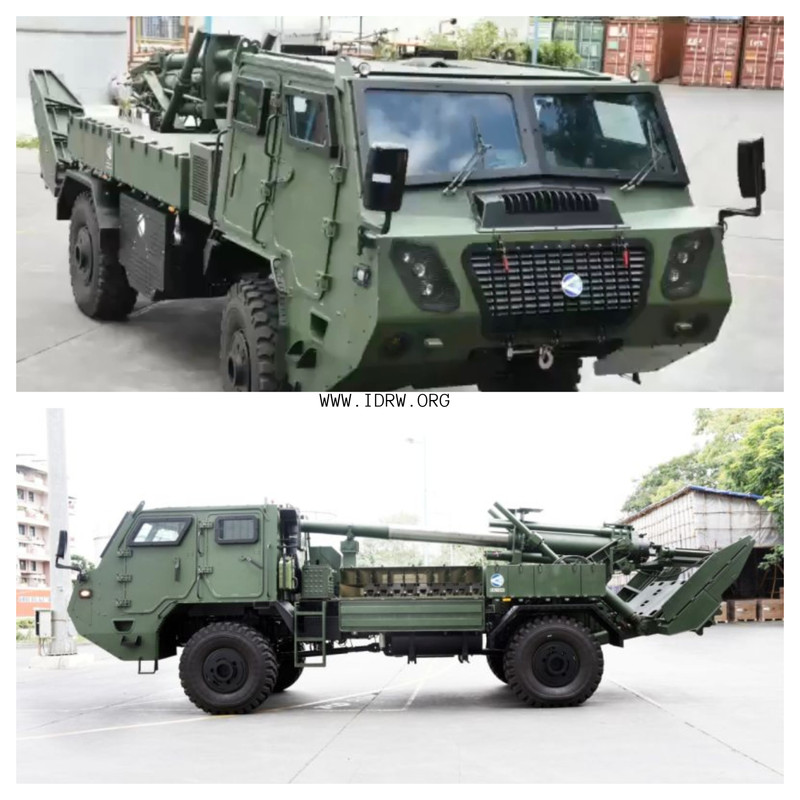 Kalyani Group developed Indigenous, Truck-mounted all-steel Mountain Artillery Gun (MArG) 155 mm / 39 caliber Ultra-Light Howitzer (ULH ) called TC-20 has been handed over to the Indian Army for High Altitude trials that could further enhance India's mountain artillery firepower in near future. TC-20 was developed on the recommendation of then Army Chief and Now Chief of Defence Staff, Bipin Rawat.
TC-20 is a steel version of MArG 155 mm / 39 caliber ULH that weighs about 6.8 tons and has a range of 24.7 km with assisted ammunition, it can hit a target at a 30Km range. idrw.org has been told above that the Truck-mounted MArG TC-20 is Army owned unit that means it is procured by the Army so that it's not a financial burden on the private player that has developed it, especially for the Army.
Continue reading
SOURCE: IDRW NEWS NETWORK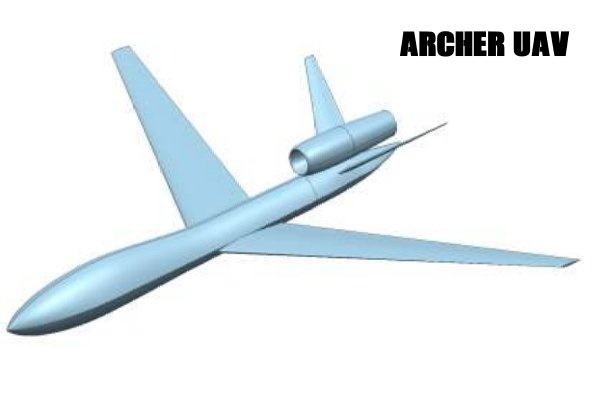 The Defence Research and Development Organisation has started working on an " Archer" medium-range unmanned aerial vehicle (UAV) that will be powered by a Turbojet engine. Details of the new UAV emerged when DRDO floated an Expression of Interest (EOI) tender for 4 prototypes that it plans to build with a Private Player.
Archer UAV will have a lower all-up weight than the Rustom-I UAV that was developed as Technological Demonstrator (TD) for the Tactical Airborne Platform for Aerial Surveillance-Beyond Horizon-201 or Tapas BH-201 long-endurance unmanned aerial vehicle program.
Continue reading
SOURCE: IDRW NEWS NETWORK
Amid Hectic price negotiation currently underway by HAL with Russia's state arms exporter, Rosoboronexport for the procurement of 12 Su-30MKI for the Indian Air Force (IAF) after the old price couldn't be agreed upon due to variations in some of the systems, including inflation adjustments that has been proposed in the last batch of the Su-30MKI that IAF plans to procure to supplement nine that were lost in crashes over the years.
The Hindustan Aeronautics Limited (HAL) had manufactured the last two Su-30MKIs of the 272 aircraft contracted from Russia earlier this year and the deal for procurement of additional 12 Su-30MKIs is presently pending before the Cabinet Committee on Security (CCS) due to a higher quote given for the supply kits of the Su-30MKI from the OEM said informed officials to the idrw.org.
Continue reading
SOURCE: IDRW NEWS NETWORK
Indian Air Force (IAF) Air Chief Marshal RKS Bhadauria who is set to retire by September end, in a meeting with his counterpart, Chief of the Naval Staff Admiral Karambir Singh recently suggested that the Navy should back the development of Naval AMCA (Advanced Medium Combat Aircraft), which is the fifth generation deck based fighter jet variant over the now proposed Twin-Engine Deck Based Fighter (TEDBF) concept that was showcased for the first time at the Aero India 2021 as per informed sources close to idrw.org.
In 2016, Aeronautical Development Establishment (ADE) and the Indian Navy had held talks for the development of a deck based 5th gen fighter jet based on the AMCA concept but after flexibility studies and deliberation held after submitting of its findings, it was settled that the Navy will instead go for clean slate 4.5 generation TEDBF program instead of going for the development of deck based variant based on the AMCA.
Continue reading
SOURCE: IDRW NEWS NETWORK

HAL chairman and managing director R. Madhavan recently confirmed that the Tejas Mk1A will take to air by March 2022, what was not disclosed was that it won't be a newly build aircraft but rather will be a Final Operational Configuration (FOC) Tejas Mk1 aircraft that will be used as a Flying Test Bed (FTB) for the Tejas Mk1A Program. idrw.org has been told one of the FOC Tejas Mk1 aircraft will be used as FTB to test the Israeli supplied ELTA-ELM-2052 AESA Fire Control Radar (FCR) and the ELL-8222WB self-protection jammer (SPJ) mounted on an external pod.
IAF will be getting 2 Tejas Mk1A jets by March 2024 and 8 more by March 2025, the rest 63 will be handed over by 2029 with a production rate hitting 21 aircraft per year from 2025-26 onwards and the production line to be vacated for the LCA MkII program from 2029-30 onwards.
Continue reading
SOURCE: IDRW NEWS NETWORK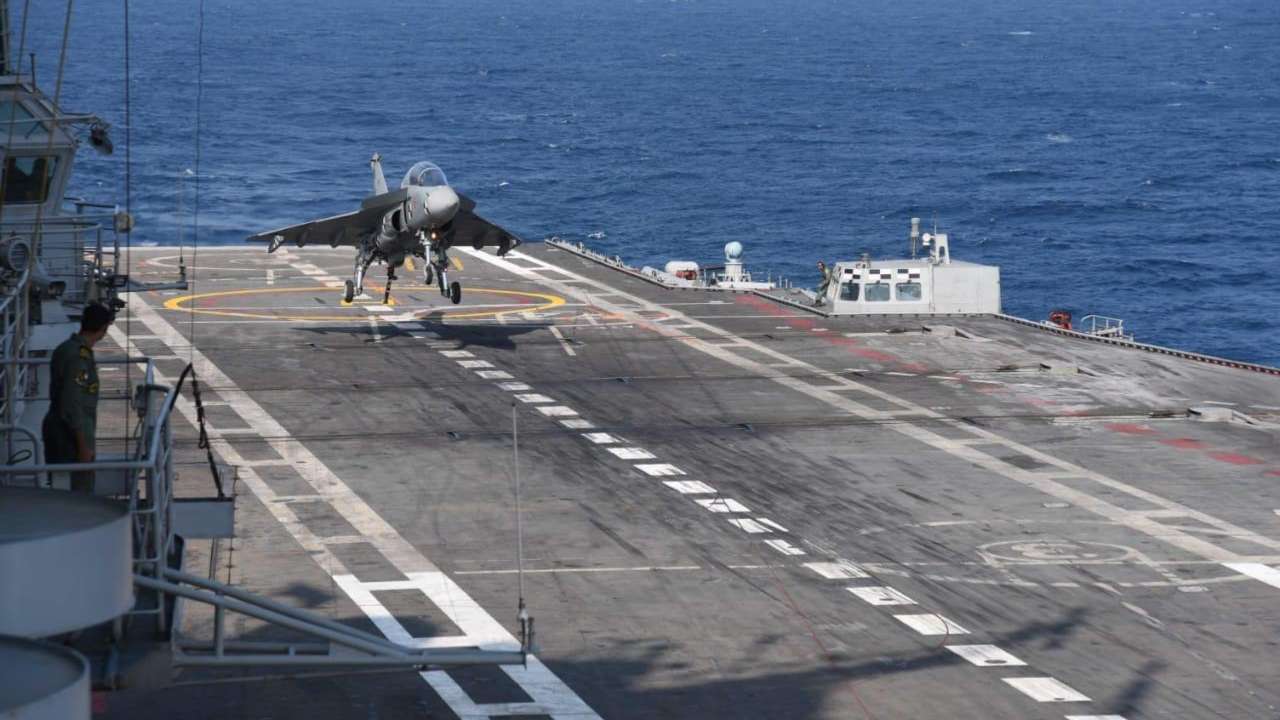 Indian Navy is looking to procure a Squadron of the final operational configuration LCA-Navy Mk1 as an ab initio trainer jets for the naval pilots to hone their skills in Deck-based operation from the aircraft carrier before they graduate to flying high-performance deck based fighter jets like Mig-29k and TEDBF. idrw.org has been informed that the Navy is considering HAL's proposal to procure 18 jets that will be deputed on board both aircraft carriers to serve as an upcoming dedicated carrier training squadron and also has a point air defense interceptor.
The Indian Navy already has inducted 17 Hawk 132, Advanced Jet Trainer aircraft in 2013 that are used for the training of combat pilots in the Navy by bridging the gap between basic flying training and advanced fighter flying, but can't be used for Deck-based operation from the aircraft carrier . LCA-Navy Mk1 that has demonstrated deck-based operations from the INS Vikramaditya in 2019, that will be used to train advanced stage of training of Pilots before they move to Mig-29K and later to TEDBF Squadrons.
Continue reading