Exclusive
SOURCE: IDRW NEWS NETWORK
India's Aeronautical Development Agency (ADA) has said it will reveal first Tejas AF Mk 2 fighter jet on 75th Independence day of India in 2022 and aircraft is likely to carry out its first flight by late 2022 or early 2023. Tejas AF Mk 2 was sanctioned in 2009 initially for using Mk1 air frame to be powered by a larger GE-F414IN engine resulting in more thrust offering more take-off weight which results in additional payload capacity.
Current Medium Weight Fighter (MWF) model revealed at Aero India 2019 while it still carries Tejas AF Mk 2 designation due to earlier Government clearance but MWF is an enhanced version of the baseline Tejas Mk1 air frame, with heavy modifications to its design and air frame and not also will have a slightly longer length, bigger wingspan, enhanced payload-carrying capabilities, which Senior Retired IAF officials, idrw.org spoke to say will make it almost complete clean slate aircraft which will have a developmental cycle of 5-7 years and will be difficult to enter into production by 2025-26 as disclosed by ADA. Continue reading →
SOURCE: IDRW NEWS NETWORK
India's defence research and development organization (DRDO) is exploring the development of "Active Electronically Scanned Array Radar (AESAR)" developed by Electronics and Radar Development Establishment (LRDE) for the HAL Tejas program also now for other combat aircraft of Indian Air Force, which includes new configuration for use on Sukhoi Su-30MKI twinjet multirole air superiority fighter developed by Russia's Sukhoi and built under licence by India's Hindustan Aeronautics Limited for the Indian Air Force.
Industrial sources close to idrw.org have informed that the proposal is still at the discussion stage since the indigenous Active phased array technology for fighter aircraft is still in the developmental and trials stage but the program has made recent progress and already has undergone installation process on LCA Tejas LSP-2 which has been deputed to carry out flight trials and integration of India's indigenous AESA radar. Continue reading →
SOURCE: IDRW NEWS NETWORK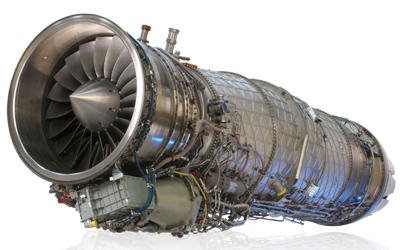 After French multinational aircraft engine company, Safran asked India to invest close to 6000 Crores and committed to investing 3000 crores of its investment as part of Rafale offset obligations to revive India's now stalled Kaveri engine program, DRDO is now considering having talks with Britain's engineering major Rolls Royce after French offer was considered too pricey by DRDO.
DRDO already has invested over 3000 crores in the Kaveri engine program but an additional investment for 6000 crores only to get core section of M-88-3 engines which included custom modification of the new Kaveri engine with Indian developed technology, and later certification of the modified engine along with technology transfer could have meant that SAFRAN enjoyed Royalty for its tech for decades to come. Continue reading →
SOURCE: IDRW NEWS NETWORK
A lighter sleeker variant of the Indo-Russian cruise missile dubbed as Brahmos-NG (Next Generation ) will be ready for developmental trials by 2024 said recently a top official of the Brahmos Aerospace. Indo-Russian joint venture company will develop a 1.5-ton Brahmos-NG which is nearly 1 ton lesser in terms of weight when compared to Brahmos-A missiles in service with Indian Air Force (IAF) and 1.5 ton lighter when compared to BrahMos currently in service today with the Indian Army and Indian Navy.
IAF is seen as the driving force behind the development of Brahmos-NG which now due to lighter and sleeker dimensions will be able to carry onboard almost all the fighter jets in the fleet including LCA-Tejas Mk1A fighter aircraft. While Primarily variant of the Brahmos-NG will be developed for Surface and Anti-Ship missions, idrw.org has been informed that Brahmos Aerospace will also be developing Two more variants one for IAF and another one for Indian Navy. Continue reading →
SOURCE: IDRW NEWS NETWORK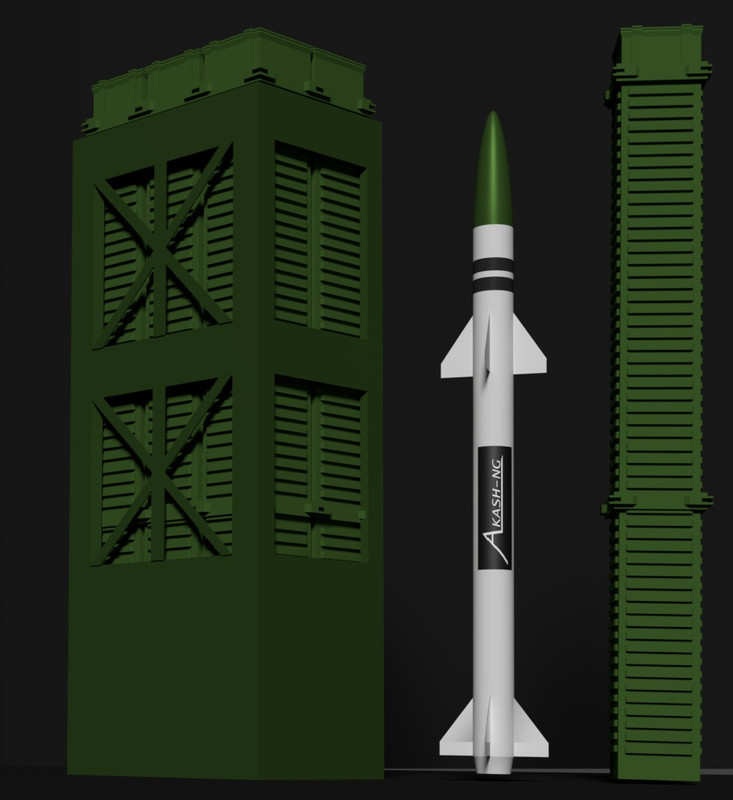 Fresh of the successful trials of the Army specific QRSAM Air Defense system, DRDO is preparing for developmental trials of the Next Generation Akash Surface to Air Missile system said reliable industrial sources close to idrw.org by end of this year. Akash Ng with a range of 35+ will be more superior to QRSAM Air Defense system presently tested by DRDO for Indian Army and is likely to be fielded by Indian Air Force and Indian Army when ready for production.
DRDO is also in talks with Indian Navy for the development of Naval variant which could be used from Front line warships in the near future. Akash Ng Air Defense system will be slotted in between Akash-1S and MR-SAM Air Defense system and will provide India a layered air defense incorporating multiple defensive covers of India's skies to protect vital civilian and military installations and also to be used against Aerial threats trying to breach our airspace. Continue reading →
SOURCE: IDRW NEWS NETWORK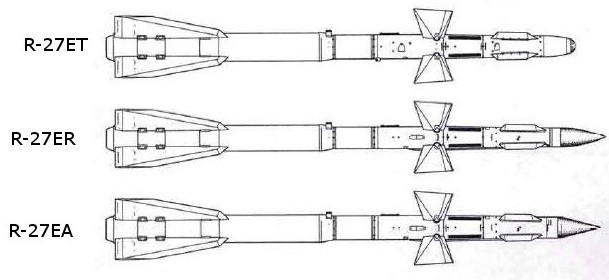 India has signed a deal worth around Rs 1,500 crore to acquire R-27 air-to-air missiles from Russia to be equipped on the Su-30MKI combat aircraft recently marking a switch from Ukraine which in 2012 had secured orders for the same missile from the Indian Air Force. Vympel R-27 missile is a medium-to-long-range air-to-air missile developed by the Soviet Union in the early '80s and still manufactured by Russia and Ukraine with different modern variants.
Ukrainian state-run joint-stock holding company, Artem, had handed over the first batch of R-27 medium-range air-to-air missiles to the Indian Air Force (IAF) in 2013 and total order from IAF was for 400 R-27 missiles which included 180 each variant of R-27ER1 (130km) and R-27ET1 (72 km ) and 40 Captive Training Missile . While Indian media did not report which variant was ordered by IAF from Russia, but sources close to idrw.org have confirmed that the latest R-27 order was of a newer variant Continue reading →
SOURCE: IDRW NEWS NETWORK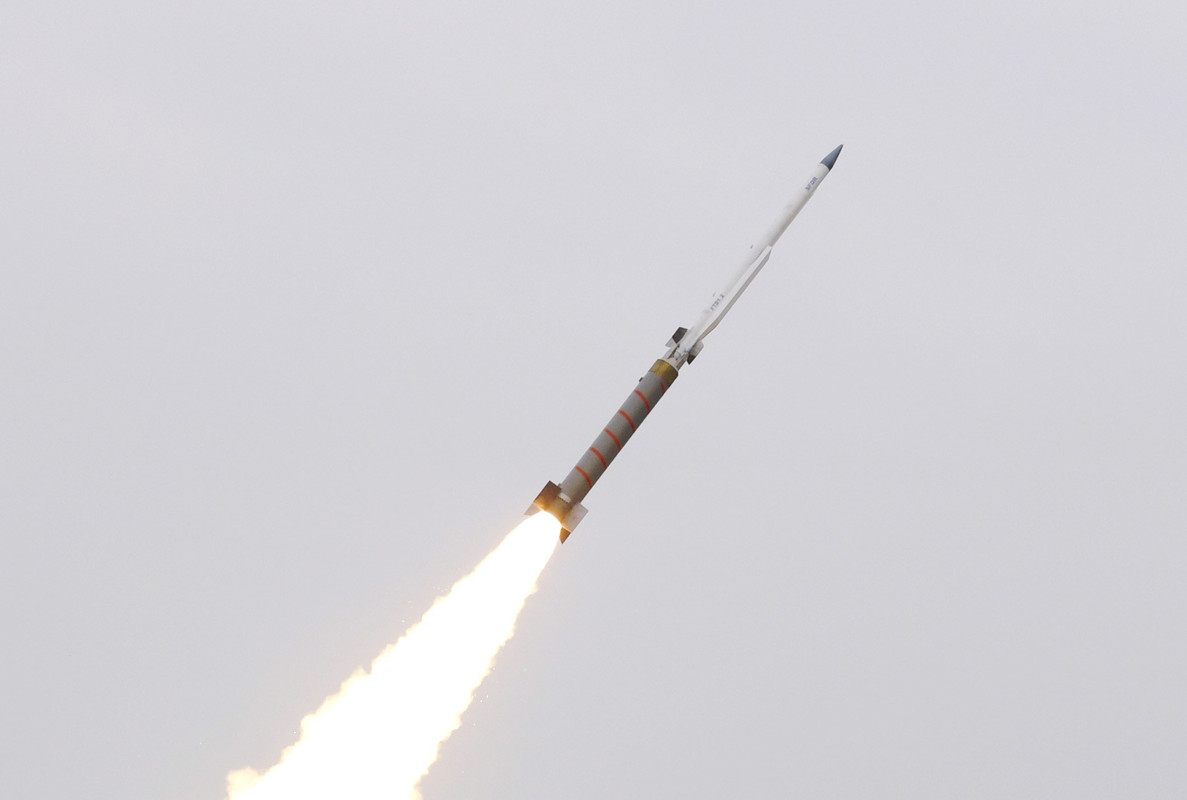 Defense Research and Development Organisation (DRDO) which is pursuing the development of long-range air-to-air missiles dubbed as Solid Fuel Ducted Ramjet (SFDR) jointly with Russia for the first time has confirmed that India's Next Generation long-range Air-to-Air missile will have a range from 70-340 km in the power ' ON' Mode.
According to documents which idrw.org has gone through. SFDR Mission Project started in 2013 with estimated funding of nearly Rs 500 cr to develop the technology and demonstrate it in 5 years. DRDO successful demonstrated propulsion technology earlier this year which is ultimately expected to accelerate the development of long-range air-to-air missiles. Continue reading →
SOURCE: IDRW NEWS NETWORK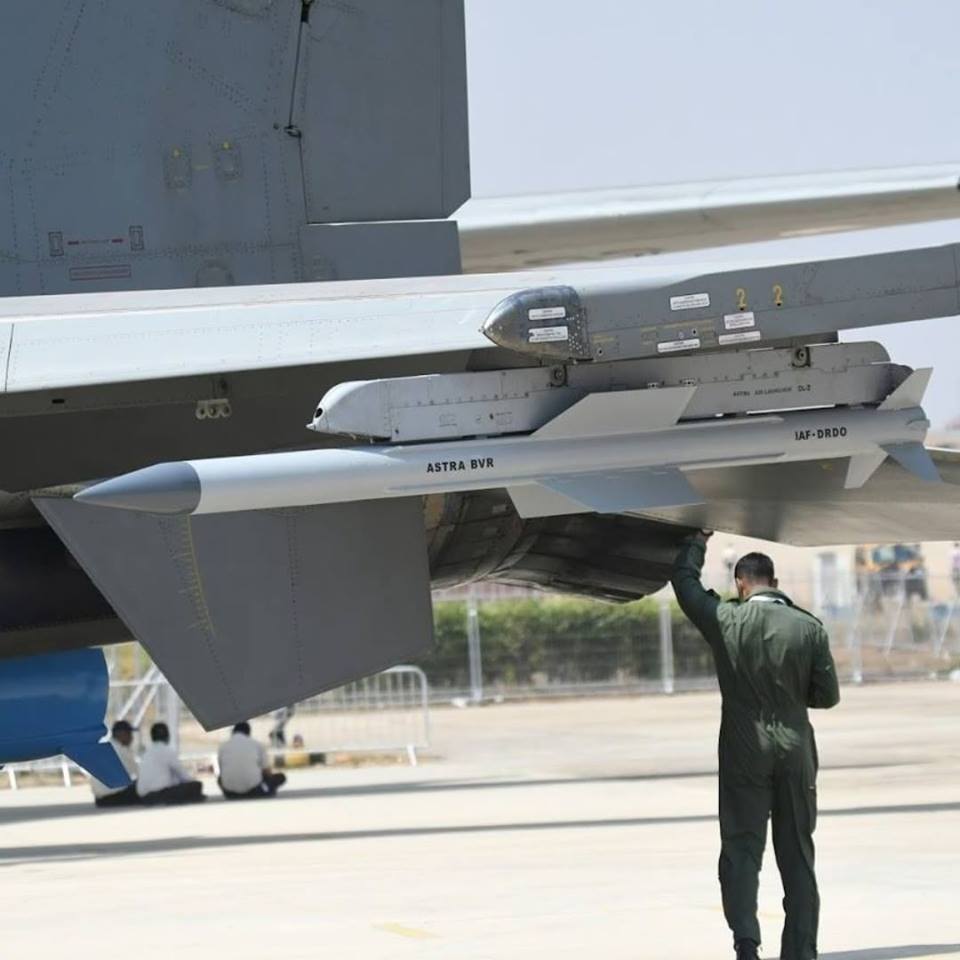 Russian Defence officials have raised concerns on the integration of Non-Russian Weapons onboard Sukhoi Su-30MKI multirole fighters without direct Russian involvement in the projects with the Indian Air Force chief Air Chief Marshal B.S. Dhanoa when he was on his goodwill visit to Russia from July 9 to July 12 informed a highly senior ranked airforce official close to idrw.org.
The Indian Air Force (IAF) is planning to arm its fleet of Sukhoi Su-30MKI multirole fighters with the I-Derby ER (extended range), Astra beyond-visual-range air-to-air missile (BVRAAM) which will replace Russian-made Vympel R-77 AAMs by 2021-22 ,even though for time being, IAF has placed orders for 700 of the R-77 and R-73 as emergency purchase with Russia. Continue reading →