Asia
SOURCE: RAUNAK KUNDE / NEWS BEAT / IDRW.ORG.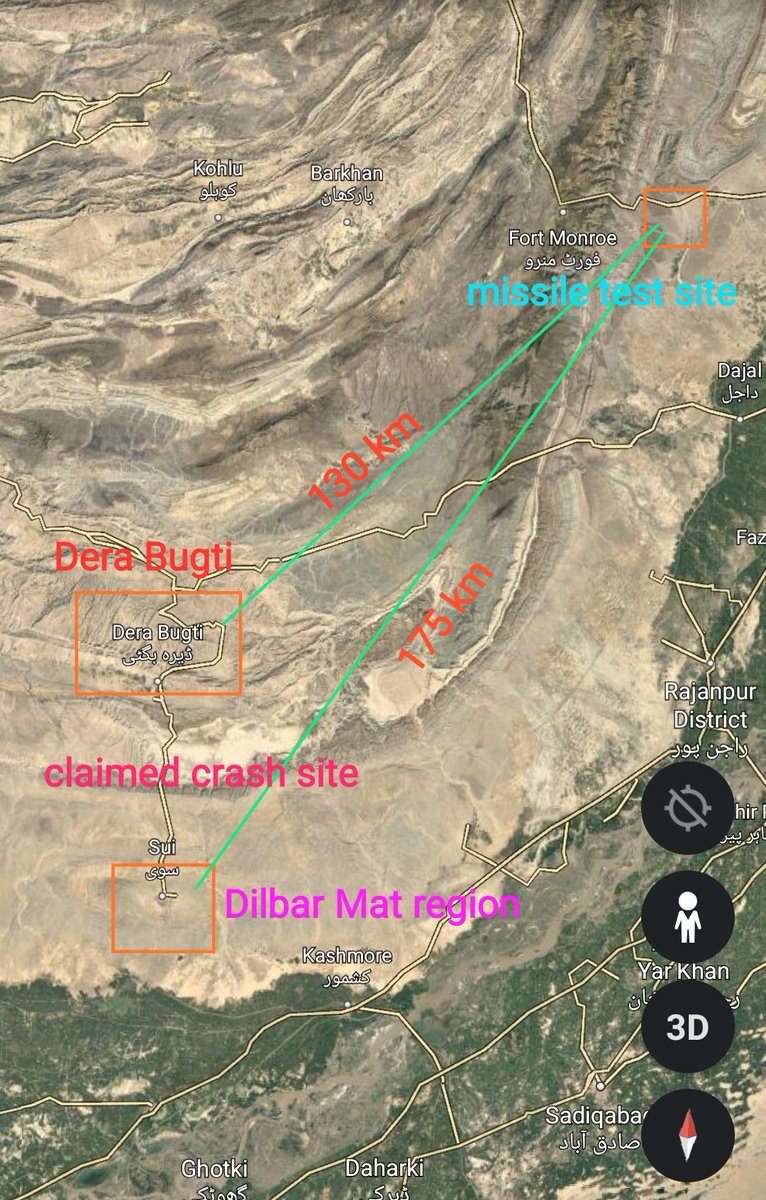 Official Verified Twitter account of the Baloch Republican Party, has claimed recently tested Shaheen 3 missile by Pakistan Army that was declared successful, and was fired from Rakhi area of Dera Ghazi Khan has landed at a civil populated area of Dera Bugti's Matt region. Baloch Republican Party claimed that Security forces had evacuated all their posts in the area last night, but the missile was detonated in the presence of civilians in the area. The blast completely destroyed many houses and injured several people.
Dera Bugti's Matt region falls in the corridor notification issued for a ballistic missile test in the fire Window for 19-20 Jan 2021 by the Pakistan Authorities for the missile test. It is not the first time Pakistani medium-range ballistic missile, has fallen over the village. In 1998, Ghauri–I ballistic missile had fallen in a small-town Pakistan village because the missile's conic nose melted due to a tremendous amount of heat during the re-entry phase of its flight.
Continue reading
SOURCE: RAJESH AHUJA / FOR MY TAKE / IDRW.ORG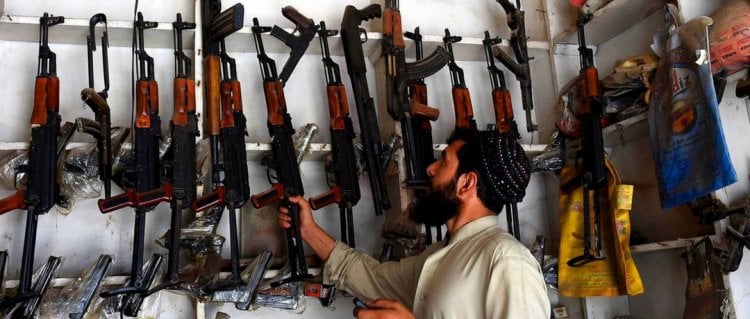 In Pakistan's tribal town of Darra Adam Khel, guns used or refurbished Kalashnikovs at that are available at a price cheaper than what a smartphone would cost you, They are also a cheap source of guns for the terror organizations in the region, and some even making it to the Indian side of Kashmir that includes illegal copies of American M16A1 assault rifle that have been found from killed Pakistan backed Terrorist in the valley.
Kalashnikovs made in Darra Adam Khel are not only cheap but also a constant headache for the Indian security agencies but Kalashnikov Concern, a leading Russian manufacturer of sporting, hunting, and military small arms, outdoors, tactical and military equipment in its YouTube video channel has described 5 worst AKs ever made in the world and has named Pakistan's tribal town of Darra Adam Khel as a place where worst AKs are made in the world over.
Continue reading
SOURCE: ANAND SG / FOR MY TAKE / IDRW.ORG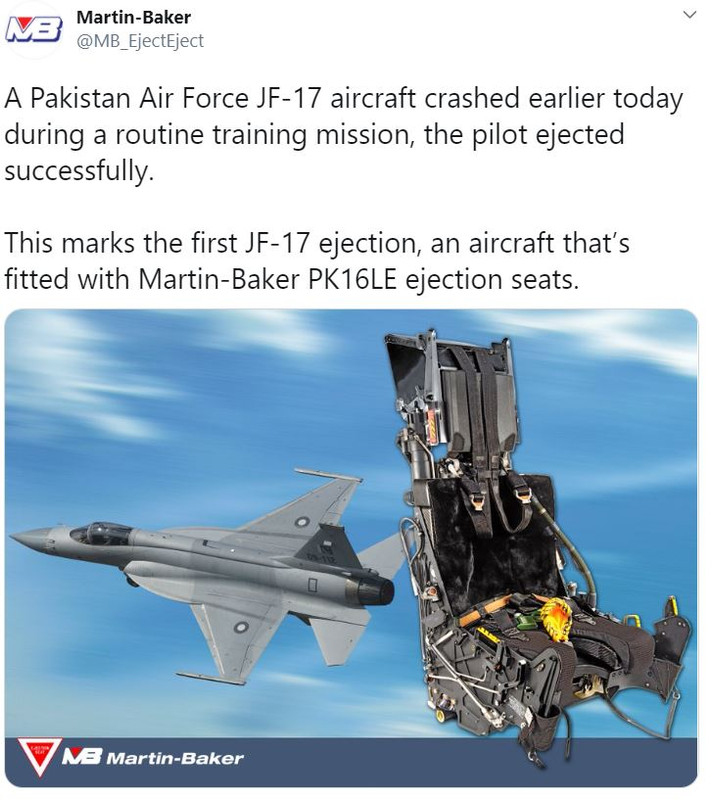 Martin-Baker confirmed that the company developed PK16LE ejection seat carried out the first successful ejection from the ill-fated JF-17 Block-2 Tail Number 17-241 which crashed near Pindigheb, Attock in Pakistan while the ill-fated aircraft was on a routine training sortie. Martin-Baker said that they never celebrate the loss of any aircraft but the first successful ejection of any seat program gives them enormous sense of pride on its products and Pilot's life saved.
PAF in its official statement and most of the Pakistani media channels have not mentioned the Type of aircraft which went down recently but the OSNIT community was able to confirm from the Tail Number that it was a JF-17 Block-2 aircraft. Martin-Baker confirmation for the first time also confirms that the Second JF-17s crash which took over the Arabian Sea on 27 Sept 2016 while carrying out a Night sortie resulted in a fatality which again was never covered in Pakistani media.
Continue reading
SOURCE: RAUNAK KUNDE / NEWS BEAT / IDRW.ORG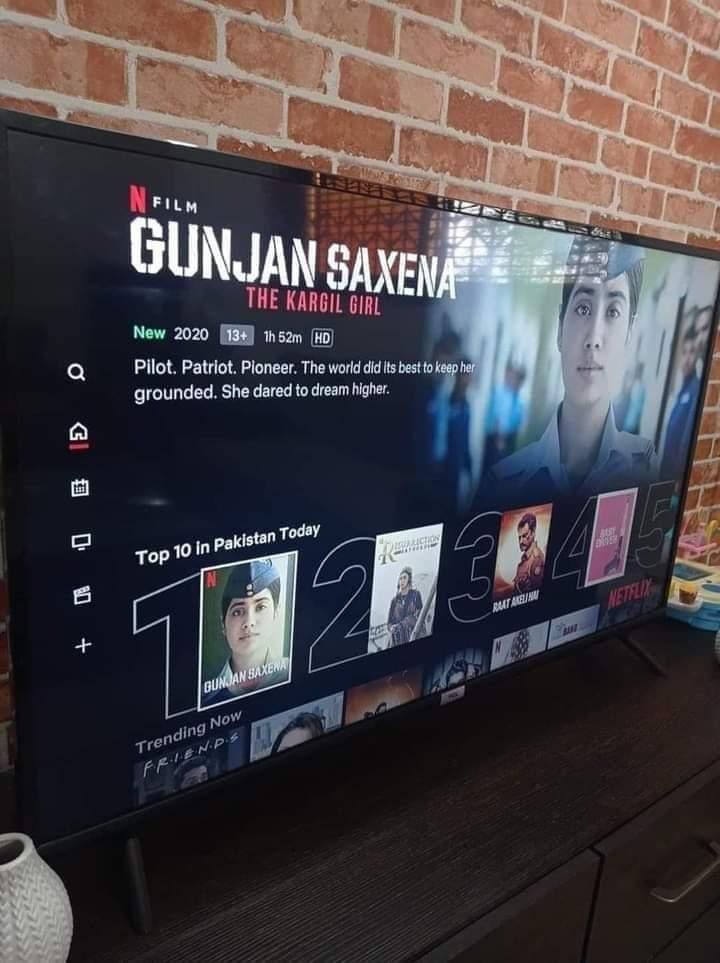 The Netflix movie on the life and tenure of retired IAF officer Gunjan Saxena has been roiled by controversy since the release of its trailer in India but also seems to have triggered some of the Hardcore fans of the Pakistanis military establishments after it was trending as No 1 watched movies in recent times in Netflix Pakistan across the border.
Pakistanis took to micro-blogging site Twitter to shame fellow countrymen for watching a movie based on Kargil war, others wondered how many of the common Pakistani has Netflix connections in Pakistan to be ashamed off since the majority of them have not watched it. Many said that only a small percentage of super Elite have money to pay for the subscription of Netflix Pakistan, but many might have downloaded it from the Internet which is pretty rampant on Bollywood movies after Ban by the Pakistani government.
Continue reading
SOURCE: RAJESH AHUJA / FOR MY TAKE / IDRW.ORG
Pakistan's Foreign Minister Shah Mahmood Qureshi in his recent visit to China briefed Chinese leadership about the New Political Map of Pakistan which included the whole area of the Indian side of Jammu and Kashmir but had no frontier defined in Indian Ladakh sector and also later Qureshi also explained that the purpose of his recent visit was to "understand [China's] current state of mind and gauge their stance on India".
According to Pakistani media, Qureshi also asked Chinese support and help in Kashmir Push at the International stage and in return, the Chinese leadership has made some Pathbreaking suggestions to the Pakistani government which they think will be able to put International pressure on India. Chinese apparently have told Qureshi that the Kashmir issue is inching towards a final settlement soon and recent border clashes with India near the Galwan area were to have upper hand in settlement dialogue.
Continue reading
SOURCE: DAVID R. LEFFLER / UNITED STATES AIR FORCE VETERAN/ FOR MY TAKE / IDRW.ORG
On the 22nd anniversary of Pakistan's successful nuclear tests, Opposition Leader in National Assembly Shahbaz Sharif is quoted as saying: "May 28 would always be remembered as a day when Pakistan's defence was made invincible" ("Nawaz eulogised for 'making Pakistan nuclear power'", Dawn, May 29, 2020).
Invincibility is a laudable goal – but have nuclear weapons really made Pakistan invincible during these high stress times when terrorists can strike at any moment. Despite advanced technology and valiant efforts, the Pakistan military still struggles to eliminate violent extremism. Ultimately the only way to become truly invincible is to not have any enemies. If there are no internal or external threats, there are no enemies. No enemies, no conflict. But how could such an ideal goal be achieved when tensions are so high? A proven scientifically validated approach is needed to reduce tensions resulting in violent extremism. Continue reading →
SOURCE: The Northlines
Maj Nadeem with members of his 'Death Squad' (encircled) with weapons supplied by Pakistan army.Note that two of seated persons (second from left and on extreme right) are holding Pakistan army issue H&K G3 Rifles while seated person(second from right) is armed with a H&K MP5 sub-machinegun
The Director General (DG) of Pakistan Army's media wing, Inter Services Public Relations (ISPR), informed about the improvised explosive device (IED) attack on a Frontier Corps vehicle on May 8 in Kech district of Southern Balochistan. The explosion  had claimed the lives of six Pakistan army men(including an officer identified as Major Nadeem Abbas Bhatti). Continue reading →
SOURCE: RAUNAK KUNDE / NEWS BEAT / IDRW.ORG
US Army Doug Englen who was flying MH-47 (a special operations version of a Chinook helicopter, a multi-role assault aircraft) in the mission to kill Osama bin Laden in May 2011 has revealed that while heading back to Jalalabad, Afghanistan after conducting operations in Abbottabad Pakistan has for the first time confirmed that his Hecliopters was chased by a Pakistani F-16 fighter jet at least 3 times at the close range.
Englen said that they had were not surprised by chasing off the Paksitani F-16s and had planned and anticipated it and equipped the Chinook Helicopters Electronic warfare system which successfully defeated any missile launch. Continue reading →