SOURCE: The Telegraph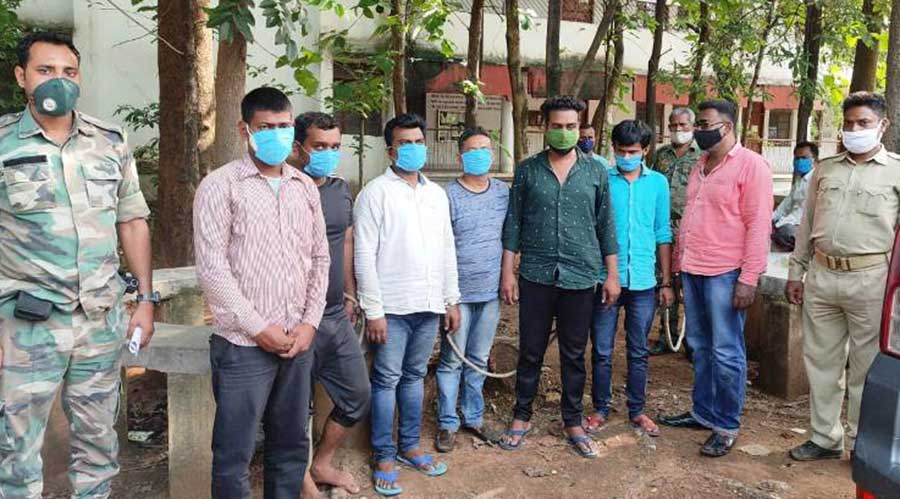 The Department of Atomic Energy has clarified that the material recently recovered by Bokaro police is not uranium. It was stated that the seized material does not cause any radiation-related health hazard to living beings or the environment.
Bokaro police had arrested seven individuals with 6 kg of unknown material, recovered from them in three packets. Based on the statement given by the arrested to the police, the material was believed to be uranium. The accused confessed before police that the substance is uranium and they were looking for customers for it. One of the accused, Bappi Da, had received the substance from a resident of Giridih, who is absconding.
The material recovered from the accused contains a monogram of uranium and mentioned 'Made in USA' on the packets. The police lodged an FIR against the seven accused under the Atomic Energy Act, considering the substance to be uranium. The samples of seized uranium were taken for investigation by experts of Uranium Corporation of India Limited (UCIL) from Bokaro on Sunday for the test.
After getting permission from the court, the Bokaro police handed over the sample to a team of experts. They conducted radiation tests of the seized uranium sample. In the preliminary investigation, they found no radiation like uranium in the said material. In the press release issued by the Department of Atomic Energy, it has been clearly stated that the material seized is not uranium. However, the Department of Atomic Energy has not clarified what that substance is.
Pakistan had expressed concern over the recovery of uranium in India and demanded an investigation.
Bokaro SP, Chandan Kumar Jha, said "Till now no official communication has come from the Department of Atomic Energy or UCIL in this regard. Until the test report does not come to him, he is not in a position to say anything."
According to police sources, even if the test report of uranium comes negative, police will continue its investigation to find out for what purpose the accused are marketing that substance, branding it as uranium.
Any false or true trade related to radioactive material is illegal.
At present, the police have planned to take the accused in custody.