SOURCE: AFI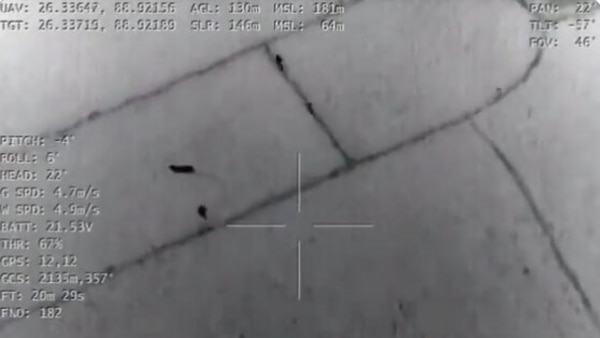 In a significant move to combat trans-border crime, the Border Security Force (BSF) troops of the North Bengal Frontier executed a unique operation utilizing a night vision drone camera. The operation proved successful as troops managed to rescue three cattle from the clutches of smugglers along the Indo-Bangladesh border, according to a statement from the BSF.
The BSF shared a video of the operation, showcasing the effective use of technology in countering illicit activities. The troops, belonging to the 6th Battalion of the BSF North Bengal Frontier, demonstrated their strategic and commendable approach in tackling cross-border criminal activities.
The night vision drone camera played a pivotal role in the operation, providing enhanced visibility and enabling the BSF to monitor and respond to the situation effectively. Such technological interventions contribute to the efficiency and precision of border security operations.