SOURCE: API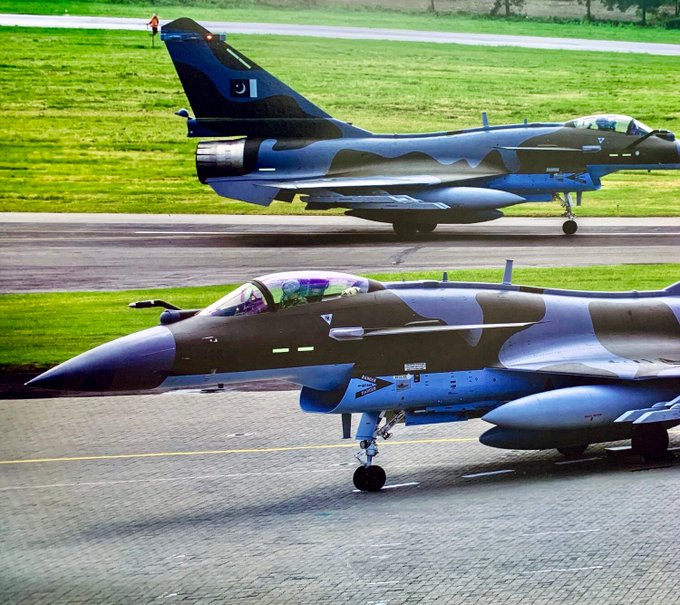 A new batch of J-10CE fighter jets being manufactured by the Chengdu Aircraft Industry Group for the Pakistan Air Force (PAF) has been seen in dual green-gray camouflage scheme with sky blue undersides that was usually seen on the PAF's Mirage 5PA fleet tasked to carryout low-level maritime attack duties.
The livery is a departure from the J-10's standard color scheme of low-visibility gray that in People's Liberation Army Air Force is used as Air Superiority Fighter aircraft and initially same was seen in Pakistan at its Induction ceremony into PAF.
Pakistan Air Force had claimed that it had brought J-10CE, An Export variant of the J-10C as counter to India's Purchase of 36 Rafale fighter jets from France. It was assumed it will be taking on Role of Air Superiority Fighter aircraft along with F-16 Block 52 but seems PAF had other plans and instead will be using it for low-level maritime attack duties.