SOURCE: IDRW NEWS NETWORK
A 155 mm, 39 calibre, all-steel ULH has been mounted on an Ashok Leyland Truck and will be ready to be offered to Indian Army for experimental trials soon said a reliable industrial source close to idrw.org. The idea was first mooted by Army chief, General Bipin Rawat when he had met Baba Kalyani on a visit to Kalyani Group facility where he was shown three ultralight howitzers.
Kalyani Group in last Defence Expo 2018 had showcased a Light Truck-mounted Advance Hybrid recoil version of the ULH 155/39 which weighed only 4.5 tonnes but Rawat suggested the development of 6.8 tonnes All Steel ULH mounted on a Medium class Ashok Leyland Stallion 4×4 Truck which was a cheaper alternative without a drop in performance in mountain terrain.
According to Servicing Army officials close to idrw.org, Army chief, General Bipin Rawat is aware of US Army experimenting with the use of low-recoil 155mm howitzer on FMTV truck chassis using the Mandus Group developed 155mm Soft Recoil Howitzer technology who accidentally are also technical partners for the Kalyani Group in development of the ULH program back home and he (Rawat) considers it a way forward approach to have a combination of speedily mobility and firepower at the mountain terrain .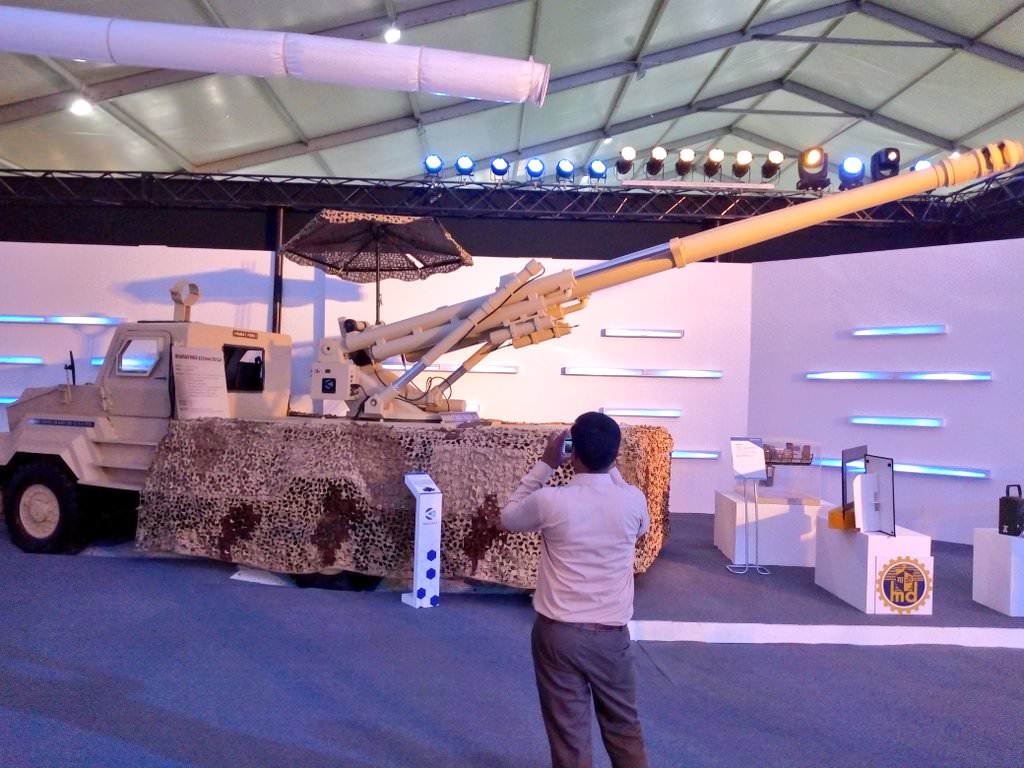 As explained to idrw.org by the Servicing Army officials, traditional towed howitzers face difficulties while towing over rough, uneven terrain and are also limited by the speed of under 30km in hard surface, which is further reduced at Mountain terrain road which can take up a lot of time in case of redeployment but a truck-mounted howitzers such as ULH can maintain a decent speed of nearly 60km in hard surface and half of that in patchy Mountain terrain roads.
idrw.org has been informed that Ashok Leyland Stallion based ULH will be experimental in nature with non-committal order for any further procurement by the Indian army, but Kalayni group will be compensated for their product by the Indian Army. Truck-mounted weapon systems like ULH and Dhanush 52 howitzers leave a considerable amount of strain on the chassis of the vehicle upon which they are mounted and often lead to accuracy issues which also raises safety concern issues of the crew which needs to address if such issues do crop up and also important are other factors like time to engage targets and reposition of the vehicle which can only can be recorded by extensive trials carried over months and years on the platform in different terrain before further improvements can be suggested and accepted for bulk induction.
NOTE : Article cannot be reproduced without written permission of idrw.org in any form