SOURCE: API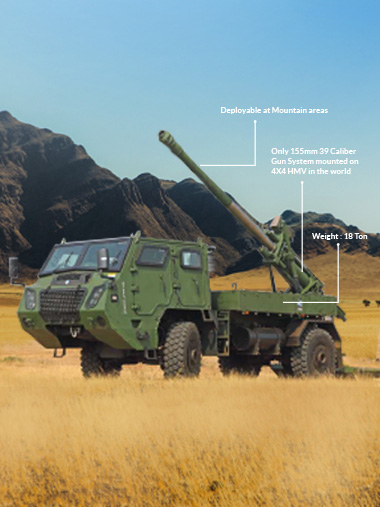 Baba Kalyani, Chairman and Managing Director of the Pune-based Bharat Forge in an exclusive interview with News9 Live said that Defence Expo held in Ahmedabad last month was instrumental in clearing path-breaking export orders for its 155 mm artillery gun deal that was the first of export orders for its locally developed MArG 155 mm / 39 caliber ULH. Kalyani claimed that for the first time we had a Defence Expo that was meant for only Indian companies, to showcase products that they made themselves.
As a result, a large number of foreign delegates came to visit us at the Defense Expo. They saw our products and were very interested in doing this. So this (the export order) is one of the outcomes of everything.
Kalyani Strategic Systems Limited, a subsidiary of Bharat Forge, has not named the Country that awarded this deal due to a secrecy clause. but it has been confirmed by Indian media reports that it was placed by Armenia, a land-locked country with volatile neighbor Azerbaijan.
Kalyani only confirmed that It's a 155 mm gun mounted on a truck which is fully designed by them and manufactured here in India. MArG 155 mm / 39 caliber ULH will be similar to one company building for the Indian Army using a similar vehicle but in a smaller size.