SOURCE: TUSHKAR SHIRODKAR / FOR MY TAKE / IDRW.ORG.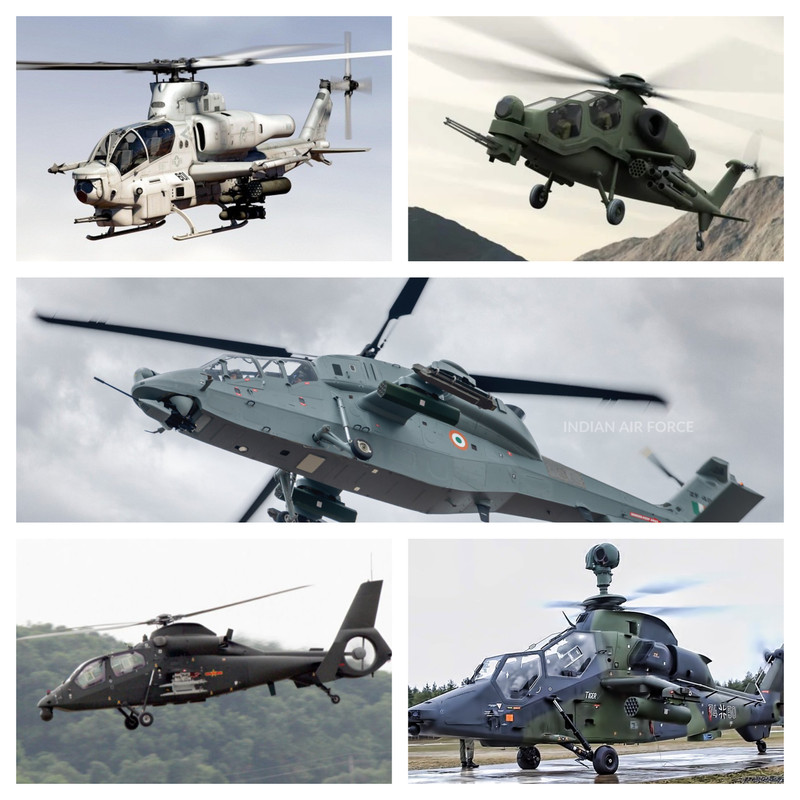 After nearly awaiting for a year, the Cabinet Committee on Security (CCS) of the Government of India cleared the procurement of 15 locally developed Light Combat Helicopters (LCH) from Hindustan Aeronautics Limited (HAL). Initial batches will be of Limited Scale Production with higher import content that will be later be reduced at the Production variant which will have a direct impact on the per-unit cost that is likely to further tumble down.
HAL Chief in 2020 had revealed that the per-unit cost of LCH will be around 125 crores roughly $16 Million per unit but the contract price came at $34 Million ( 259 crores) which did raise some eyebrows but it seems contracted deal for 15 LCH will also factor in missiles, ammunition and the training equipment like simulators and additional spares, engines.
So Question does arise will LCH be competitive in the Light Attack Helicopter market and what are the prices of some of its direct competitors that it will face in the International Market since LCH has been cleared by the Defence Ministry for Export.
Bell AH-1Z Viper which is based on the 70's AH-1 Super Cobra has been a popular attack helicopter in the lightweight category for decades now but unlike Super Cobra which was pegged at $20 Million per unit, Viper per unit cost can go as high as $70 Million per unit that has made it highly unpopular in the International market where many operators preferred Bigger AH-64 Apache helicopter gunships.

Eurocopter Tiger which flew nearly two decades before LCH is not a popular Light Attack Helicopter in the market due to a series of accidents and technical issues but the last recorded (2012) per-unit cost is estimated between $44-48 Million with inflation over 10 years, should be around $60-65 Million mark now.

AgustaWestland T129 ATAK is based on the Agusta A129 Mangusta platform, a Turkish attack helicopter that has entered service in 2014 and less than 100 units have been built. The last recorded sale to Philippine Air Force (PAF) for six T129B attack helicopters was pegged at $44 Million per unit but 30 unit deal with Pakistan was estimated at $50Million per unit.

Denel Rooivalk is South African attack helicopter that can't be called a successful program since its inception only 12 units were built at an estimated cost of $40 Million per unit but since the South African Air Force is the lone operator of this type and also since it falls in Lightweight category of attack helicopters it was included in the list.

Harbin Z-19 is a widely manufactured Chinese light helicopter that is derived from the Eurocopter AS365 Dauphin series. The per-unit cost of the Z-19 has been estimated at $17-19 Million and is closest to the LCH in terms of capabilities and price in the International market but PLA is the only operator of this helicopter with no international sales.
Conclusion: LCH with a further 10-15% indigenization projected per-unit cost can fall and if DRDO and HAL can also offer low-cost Indian weaponry along with it as a package deal for potential customers in the International market but LCH is still equipped mostly with European ATAM and ATGM with local alternatives yet to be cleared for production, which hopefully will happen by the time it enters production.
Disclaimer : Articles published under " MY TAKE " are articles written by Guest Writers and Opinions expressed within this article are the personal opinions of the author. IDRW.ORG is not responsible for the accuracy, completeness, suitability, or validity of any information on this article. All information is provided on an as-is basis. The information, facts or opinions appearing in the article do not reflect the views of IDRW.ORG and IDRW.ORG does not assume any responsibility or liability for the same. article is for information purposes only and not intended to constitute professional advice .
Article by TUSHKAR SHIRODKAR , cannot be republished Partially or Full without consent from Writer or idrw.org