SOURCE: API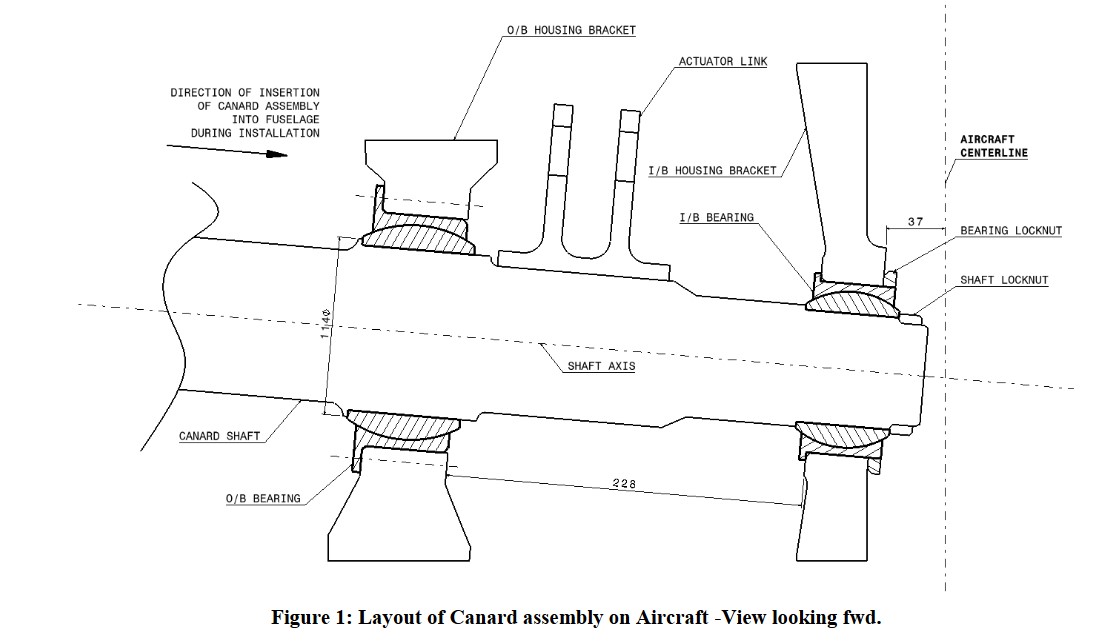 The Aircraft Research & Design Centre (ARDC) of Hindustan Aeronautics Limited (HAL) has issued a tender for the supply of bearings required for the Canard control surface of LCA AF Mk2 A/c. This report outlines the technical specifications of the bearings and additional requirements related to their installation, removal, and qualification.
Vendor Qualification Criteria:
To qualify for the tender, vendors must have designed, developed, and supplied similar canard bearings to reputed aerospace organizations in the last five years. Documentary evidence must be provided by the vendor along with the technical bid. Start-ups and MSEs are not eligible for any relaxation in the above criteria, as the canard bearings are used in the supply line of safety-critical units of the aircraft.
Description:
The Canard assembly of the LCA AF Mk2 A/c is supported by two housing brackets on the fuselage structure. Bearings are installed at each fuselage bracket interface with the canard shaft to enable unrestricted operation of the control surface as defined by its flight envelope. The layout of the canard assembly with support brackets and bearings is shown in Figure 1 for reference.
The bearings must meet performance and loading requirements without periodic maintenance. The number of cycles given under dynamic loading is estimated for a minimum of 2000 hours of operating life. However, efforts should be made to achieve twice or thrice the number of cycles given (operating life) to enable continuous use of the bearings without replacement throughout the entire life of the aircraft.
The bearing design should conform to AS 81820 or EN 2755 aerospace standards wherever applicable. The wear on the PTFE liner should be within acceptable limits as per design standards.
In summary, HAL's ARDC has issued a tender for canard control surface bearings for LCA AF Mk2 A/c that meets strict vendor qualification criteria, conforms to aerospace standards, and is designed for long-lasting, maintenance-free performance.