SOURCE: AFI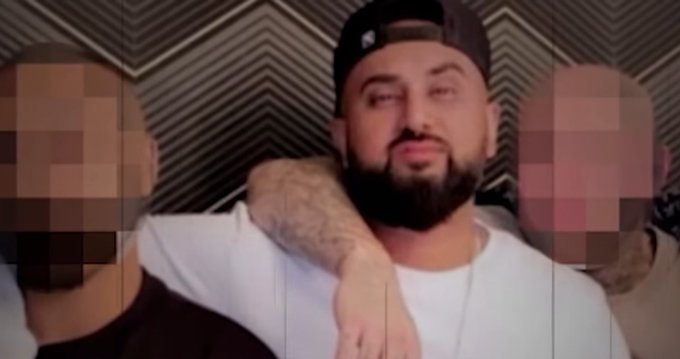 In a disturbing escalation of gang-related violence within the large Sikh/Punjabi population in Canada, at least three Indian-origin Canadians have fallen victim to fatal attacks in the past week, shedding light on an intensifying gang war.
The Edmonton Police Service (EPS) in Canada released a video late Sunday night depicting the killing of 41-year-old Harpreet Singh Uppal. Uppal, allegedly associated with the 'Brothers Keepers' gang in Canada, was shot alongside his 11-year-old son on November 9 while inside their white SUV. Tragically, Uppal succumbed to his injuries immediately, while his son passed away during treatment at a hospital.
Another victim of this wave of violence is 27-year-old Parmvir Chahil, identified by Canadian media as a member of the 'United Nations' gang. Chahil was fatally shot in a Vancouver parking garage last week, adding to the grim toll of gang-related incidents.
This surge in violence is reminiscent of an earlier incident this year in British Columbia's Surrey, where Sikh separatist Hardeep Singh Nijjar was shot by car-borne assailants in a gang-war style killing. Nijjar's death sparked a diplomatic row between India and Canada when Canadian Prime Minister Justin Trudeau claimed his government was investigating "credible allegations" of a "potential link" between agents of the Government of India and the killing.
The diplomatic tension arising from previous allegations has cast a shadow over the recent spate of attacks, raising concerns about the potential attribution of blame to India for the current wave of gang-related violence. Many are speculating whether India will be again targeted as a scapegoat, especially given the delicate political landscape in Canada with the influence of a Pro-Khalistani NDP leader controlling Trudeau's minority government.
The tragic loss of lives within the Indian-origin Canadian community underscores the urgent need for authorities to address and curb the escalating gang violence, ensuring the safety and security of citizens irrespective of their cultural or ethnic background. The situation calls for a collaborative effort between law enforcement agencies and the community to root out the underlying issues contributing to the rise in gang warfare, fostering a safer environment for all residents.