SOURCE: IDRW NEWS NETWORK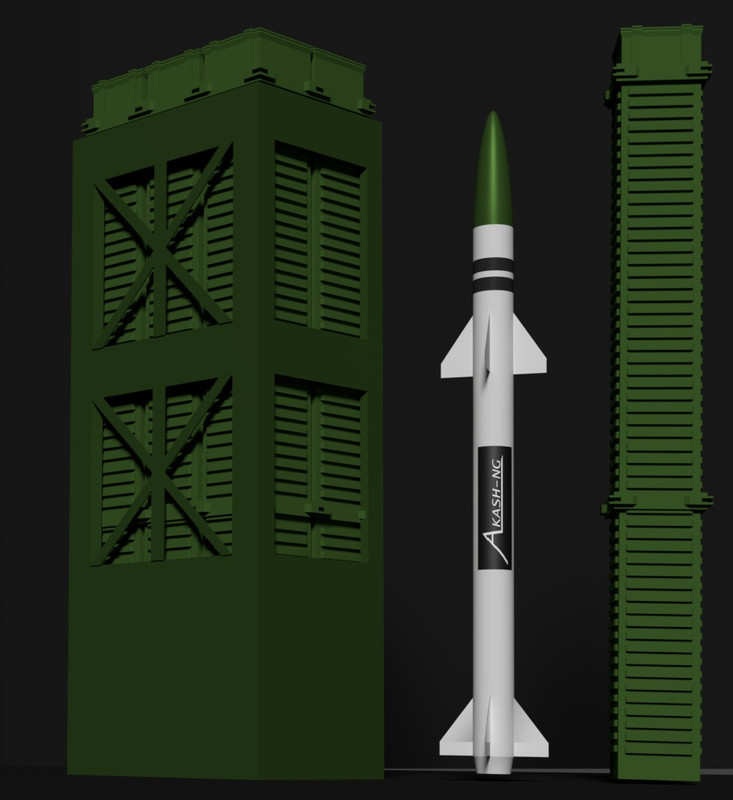 Fresh of the successful trials of the Army specific QRSAM Air Defense system, DRDO is preparing for developmental trials of the Next Generation Akash Surface to Air Missile system said reliable industrial sources close to idrw.org by end of this year. Akash Ng with a range of 35+ will be more superior to QRSAM Air Defense system presently tested by DRDO for Indian Army and is likely to be fielded by Indian Air Force and Indian Army when ready for production.
DRDO is also in talks with Indian Navy for the development of Naval variant which could be used from Front line warships in the near future. Akash Ng Air Defense system will be slotted in between Akash-1S and MR-SAM Air Defense system and will provide India a layered air defense incorporating multiple defensive covers of India's skies to protect vital civilian and military installations and also to be used against Aerial threats trying to breach our airspace.
India's Very long EXtra Range Surface to Air Missile (XRSAM) which has been under development for a while to is been prepped for ground trials soon and it is likely the missile will enter trials phase soon said reliable industrial sources close to idrw.org by next year. XRSAM air defense will have interception capabilities to engage target over 220-250 km and will be used to supplement MRSAM and S-400 Air Defence system.
India's planned layers will look like this when it is fully incorporated in near future BMD, S400, XRSAM, LR/MRSAM, Akash1S/NG, QRSAM, SpyDer.
NOTE : Article cannot be reproduced without written permission of idrw.org in any form