SOURCE: API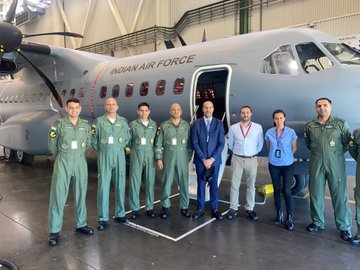 Airbus Defence and Space has begun training Indian Air Force pilots at its International Training Centre in Seville, Spain. This training initiative comes after the recent unveiling of the Indian Air Force's first C-295 aircraft, which is expected to be delivered by the end of September.
The C-295 is a versatile transport aircraft that can operate in various weather conditions and transport up to nine tonnes of cargo or 71 troops. The aircraft is also equipped for medical evacuation and humanitarian missions.
By training Indian Air Force pilots at the Airbus International Training Centre, Airbus is helping to ensure that the IAF is fully equipped to operate and maintain the new fleet of C-295 aircraft. This training initiative is a crucial step towards enhancing the IAF's tactical airlift capabilities and strengthening India's defence capabilities overall.