SOURCE: AFI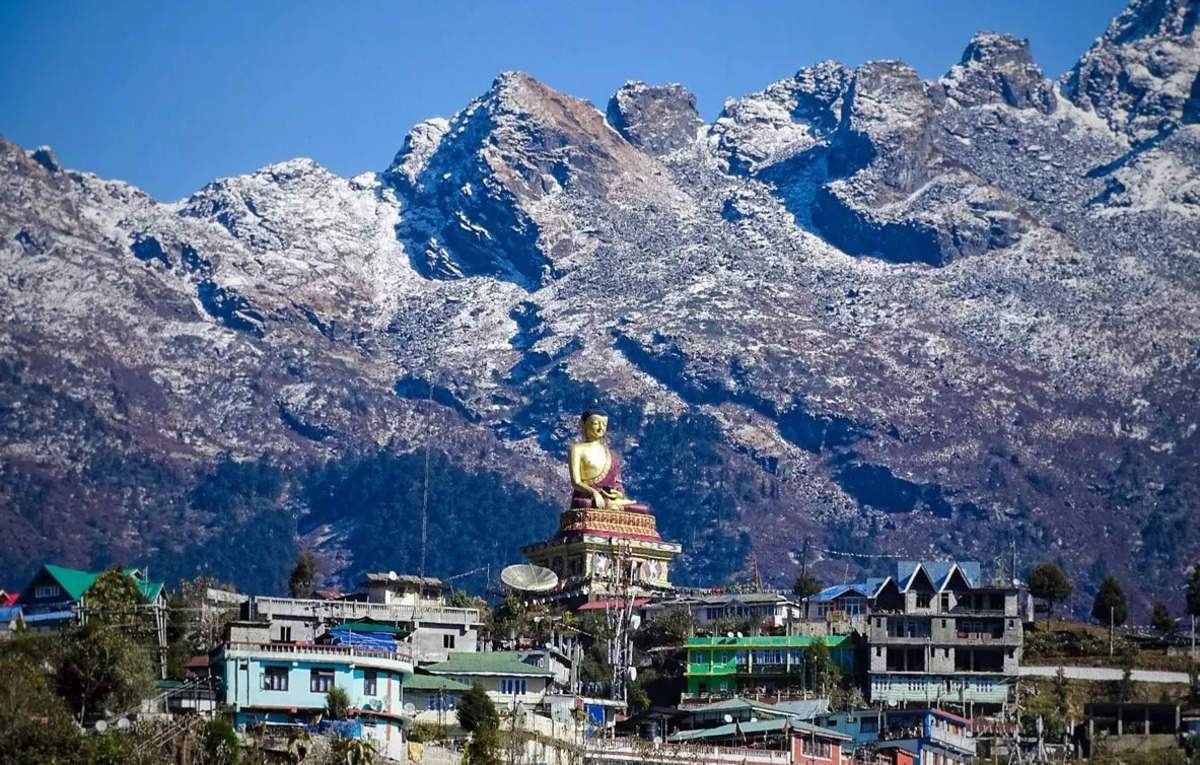 In the picturesque hamlet of Lumpo in Arunachal Pradesh's Tawang district, Bumpa Tshering, a member of the Monpa community, gazes at Buddhist prayer flags fluttering in the wind. Life in Lumpo, tucked away in the mountains, has remained unchanged for decades, except for the increasing presence of monkeys and wild boars that occasionally wreak havoc on crops. However, the promise of development is in the air, and Tshering eagerly anticipates the transformation it could bring to his community.
The Monpa community in Tawang, along with various other communities in the border districts of East Kameng, West Kameng, and Tawang, is part of India's Vibrant Villages Programme. This initiative, launched by the Narendra Modi government in February 2023, aims to bolster infrastructure and promote development in border villages to counter China's territorial claims and enhance border security.
Residents in these border villages have a long list of needs and aspirations. They yearn for better roads, improved weatherproofing systems, employment opportunities in the army, and access to higher education institutes. In remote areas, the primary demand is for roads and connectivity to bridge the gap with the rest of the country.
For instance, in Laching Bagang village in the Chayang Tajo sub-division, residents seek electricity and a cell tower to power their mobile phones. Nearby, in Jayang Bagang village, the community advocates for a veterinary clinic. While paddy fields and maize farms might paint a picture of prosperity, there's a hidden struggle, including cattle dying from diseases.
These villages have long been left behind, but the Vibrant Village Programme offers hope for a brighter future. The initiative, backed by a substantial allocation of Rs 4,800 crore for the financial years 2022-2023 to 2025-2026, with Rs 2,500 crore designated for roads, not only aims to enhance border security but also promises to improve infrastructure and living conditions for villagers.
The development plan aligns with India's stance on border security. Home Affairs Minister Amit Shah's visit to Kibithoo village, India's eastern-most post, emphasized the country's commitment to protecting its territory while striving for peace with all neighbors.
Moreover, the Vibrant Village Programme aims to curb migration from rural areas to urban centers. Biaro Sorum, assistant deputy commissioner of Chayang Tajo sub-division, envisions transforming some of these villages into tourist destinations, offering adventure sports, trekking, and developing sites around waterfalls and paragliding under the initiative. The goal is to make border communities self-sufficient, reducing the need for migration to urban areas.