SOURCE: API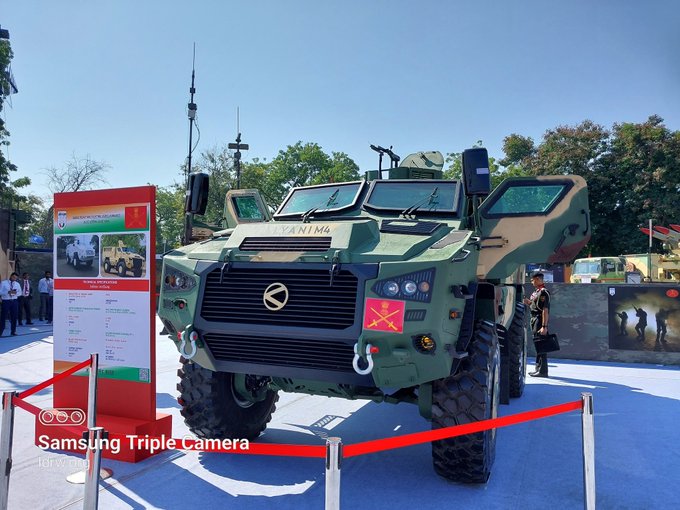 Indian Specific M4 armored vehicle that was designed by South African defense major, Paramount Group and India's Kalyani Group with over 95% Indigenous content is catching the eyes of many countries due to which Paramount is in talks with Kalyani Group to expand operations as many other countries have evinced interest in the India-specific modified M4 vehicles.
According to the report in The Print, M4 armored vehicle made in India by Kalyani for the Indian Army is the most capable M4 built till now and soon might be exported to countries in Central Asia, Africa, and the Middle East that have shown interest in the armored vehicle.
Indian Army impressed with the performance now plans to install the Israeli Spike anti-tank guided missile (ATGM) system on M4 armored vehicles making them even deadlier. M4 offers very high levels of ballistic and mine protections (e.g. crew compartment STANAG 4569-Level 3, blast protection STANAG 4569-Level 4a & 4b) and protection against a 50kg TNT side blast or IED/roadside bomb.