SOURCE: SCMP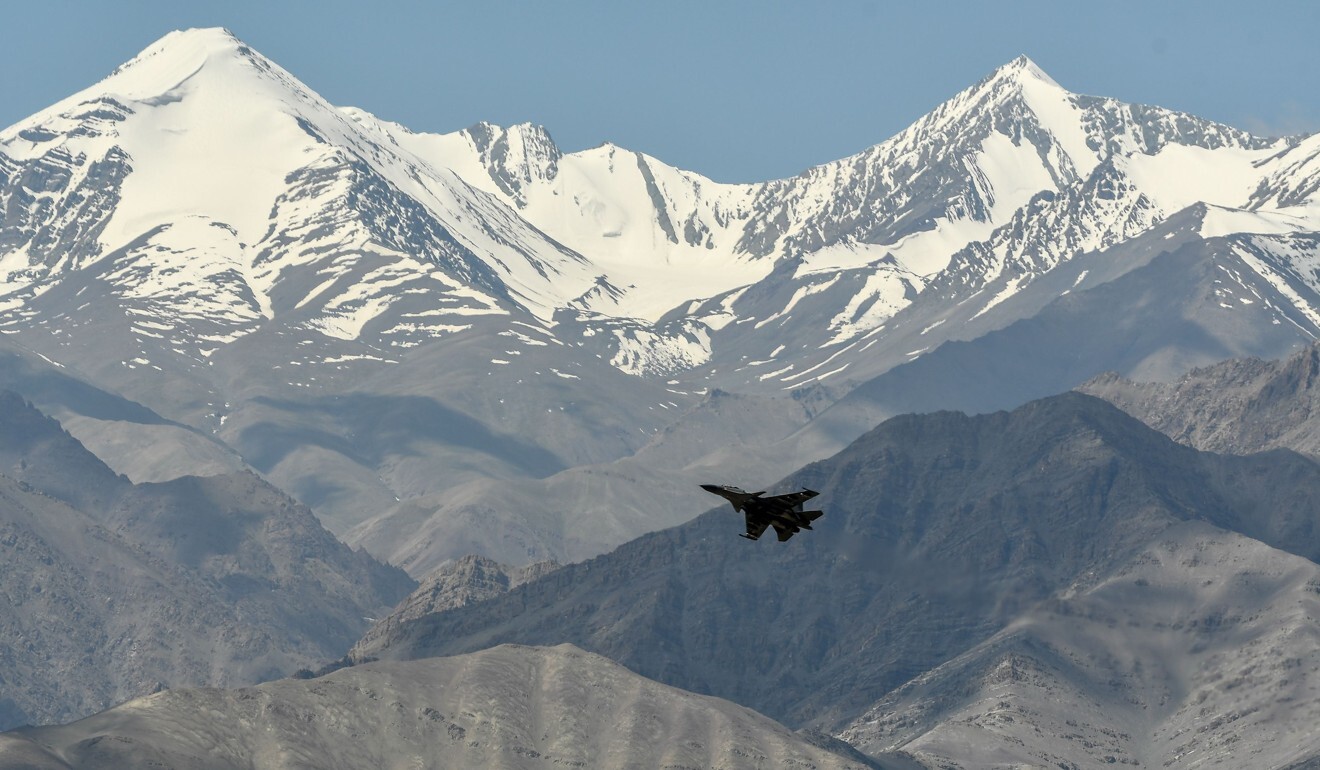 A year after China-India border clashes erupted in Ladakh in the middle of the Covid-19 pandemic, the tourism-reliant Indian territory is reopening to visitors even as uncertainty lingers and the region remains heavily fortified.
Chinese and Indian troops fought last year in May near the Pangong Lake in Ladakh's east, while another skirmish a month later at the Galwan Valley in northeast Ladakh left 20 soldiers dead. Phuntsog Tsering, a doctor of Tibetan medicine who works at a Covid-19 health centre in the remote Chushul village, said many security measures remained in place, affecting the livelihoods of the region's 290,000 people.
"Since the border clash, local residents have lost work due to low tourism in the area as many areas were restricted, especially Pangong Lake," he said.
"Local nomads aren't allowed to travel to some areas where they had gone for years to graze their cattle."
Many locals have increasingly been working for the Indian army as labourers, Tsering said. India has in the past months boosted its troops along the 3,488km Line of Actual Control that divides the two nations, with more than 200,000 soldiers now stationed at the border.
At the same time, China has reportedly increased its military strength to at least 50,000 soldiers, up from some 15,000 this time last year.
Both sides have also been investing in infrastructure projects at the border.
Even as concerns over instability in the region lingers, a drop in Covid-19 cases has brought cheer to Ladakh, which has a total recorded caseload of 20,234 and 206 deaths, official figures show. Some tourist hotspots have started welcoming back domestic visitors, who have to first take Covid-19 tests before entering the region via road or air. Among the first to reopen was the 160km Pangong Lake, the region's central draw.

The tourism sector contributes 50 per cent to Ladakh's gross domestic product. In 2019, more than 2,79,000 tourists visited Ladakh while only 6,079 tourists visited in 2020 till June.

The majestic Pangong Lake has been reopened for tourists starting January 10. So, get inner line permit (ILP) at https://t.co/VO85w0zZko, and visit this spellbinding lake.@ladags @AltoaLadakh pic.twitter.com/VcQn4NJl8q — Ladakh Tourism (@utladakhtourism) January 10, 2021

Ladakh Tourism has also been promoting travel to a range of scenic valleys, historical sites and local festivals in the Buddhist-majority region. Arif Radhu, 49, is among the business owners hoping for better times as he reopens his Shankar Residency hotel, located near the Shanti Stupa which holds the relics of the Buddha.

The businessman said the war-like depictions of the China-India border clash in the media had scared away visitors.
"Tourists have not been coming due to Covid-19 and border clashes. Both have majorly affected our economy," he said.
The border clashes also exacerbated Ladakh's long-standing woes with poor telecommunications as it cut off mobile access in most border villages.
Chushul village, home to less than 2,000 people, has one government facility with a satellite internet connection that is shared with locals. It is seldom reliable.
Even the government-owned Bharat Sanchar Nigam Limited's telephone service is constantly disrupted.
"In every meeting between the Indian and Chinese armies, telecommunication is snapped," said Tsering, the doctor.
Ladakh, as part of the Kashmir region that is claimed by India and neighbouring Pakistan, has long found its issues overshadowed by the feud between both nations.
The concurrent border dispute with China adds to those concerns, although locals hope Ladakh's new status as a federal territory – which came about after New Delhi in 2019 revoked the autonomy of Jammu and Kashmir – will result in changes.
Local leaders from Ladakh, who recently met the federal government in New Delhi, have demanded a full statehood to Ladakh. They also demanded security of jobs for locals and special rights over land.
Meanwhile in Leh, the region's major city, young Ladakhis can be heard discussing their future in cafes as Covid-19 restrictions lend a semblance of normalcy. While the uncertainty looms over heads, youth want to go ahead with their daily lives.
Irshad Khan, the 32-year-old manager at the Coffee Culture cafe, said apart from regular air drills of the Indian Air Force, life since the border clashes had not changed.
But he added that due to the media attention on Ladakh, it was important for the region to practise responsible tourism.
"If tourism in Ladakh is not promoted properly, it will become another hill station taking the brunt of unplanned development," Khan said.