SOURCE:  SHIVA MUDGIL / FOR MY TAKE / IDRW.ORG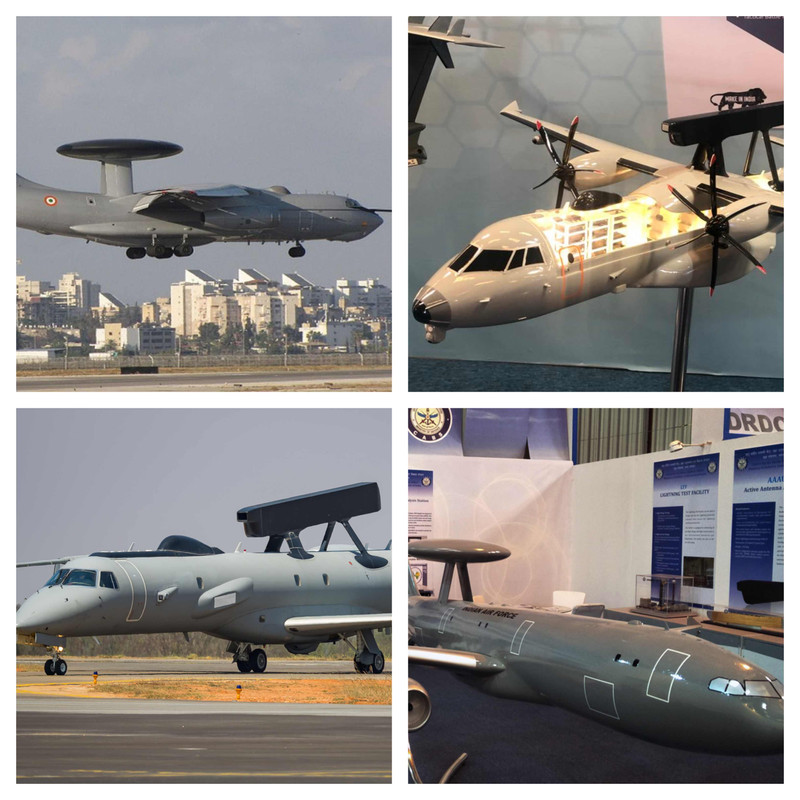 'Operation Bandar' saw successful coordinated operations with DRDO AEW&CS Netra for carrying out airstrikes at Balakot terror training centers inside Pakistan and IL76 `Phalcon' AWACS was in action very next day which played a crucial role in detection of the PAF's Strike package and in recording of the F-16B kill by Wing Commander Abhinandan Varthaman highlighting the growing importance of airborne Force multiplier systems which are designed to detect aircraft, ships, and vehicles at extremely long ranges but what followed later also exposed badly IAF's long term vision for the next generation Force multipliers which it can buy but won't.
Pakistani Airforce at the time of 'Operation Bandar' and post-closure of its airspace till April operated four Chinese made Shaanxi ZDK-03 Karakoram Eagle Airborne Early Warning and Control System (AEW&C) and 3 Saab 2000 Erieye AEW&C which not only outnumbered IAF which operated only three IL76 `Phalcon' AWACS and one DRDO AEW&CS Netra at that time but got a major boost in April earlier this year when it inducted three more Saab 2000 Erieye taking its total airborne force multiplier assets to 10.
IAF also added second NETRA AEW&CS to its fleet soon but PAF still has more airborne force multiplier assets with it with less airspace to protect then India which affected the availability of such assets at both sides when the tension was still high for weeks to come. Post-February 26 cross-border airstrike PAF was able to keep 24 hours vigil across the airspace bordering India for weeks due to availability of extra assets but IAF due to shortages was able to keep only 12 hours vigil across airspace bordering Pakistan.
Below are some of the reasons why IAF is not been able to increase its AWACS fleet
Stuck Phalcon deal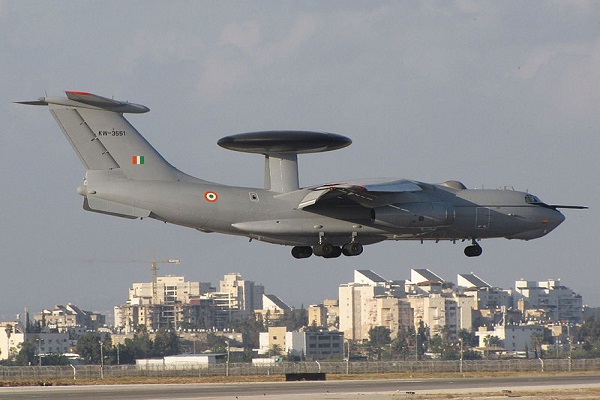 IAF's plans to induct two additional IL76 `Phalcon' based AWACS have been stuck for the last few years due to the sharp rise in the cost of both aircraft and the Israeli radar system over the years due to which final contract for the additional two airborne force multiplier remains in the doldrums without any headway.
Delays in AWACS India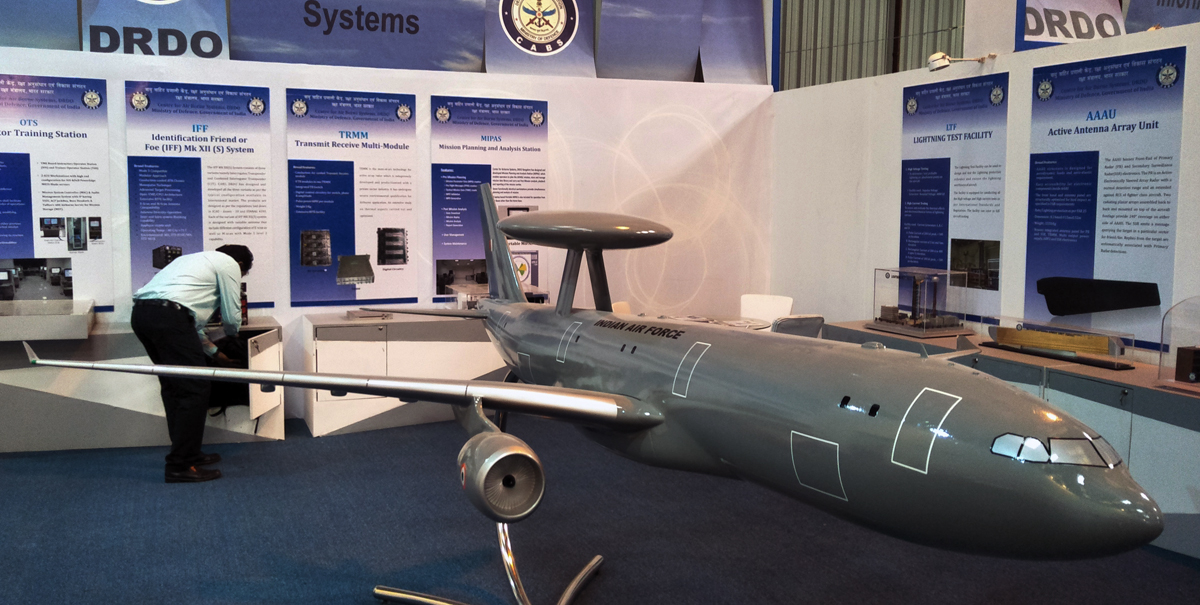 IAF and MOD are yet to conclude a deal with Airbus to buy six A330 aircraft to mount the indigenously-built Airborne Warning and Control Systems (AWACS) so that it will have 360-degree surveillance coverage of an area of 300 km, which is a seen as a vast improvement over a 240-degree surveillance coverage of an area of 240 km which is provided by the AWACS Netra system based on Embraer-145 aircraft.
According to DRDO, it will take 7 Years for the program to mature before aircraft are ready to be delivered to IAF even if the contract is concluded soon and A330 Family which has a current production rate of 10 to 9 aircraft a month have agreed to mount and test Rotor dome structure in the rear fuselage before it is delivered to India.
Additional Embraer-145 aircraft
While DRDO has placed orders for three Embraer-145 aircraft for development of AWACS Netra system, two already have been handed over to the IAF but the third aircraft is still retained by DRDO for testing and trial purpose of AWACS India radar system due to lack of dedicated platform with the organization. DRDO is willing to transfer the third asset to IAF if demanded and it is likely that it will be handed over to IAF soon but Brazilian aircraft manufacturer Embraer which paid $5.76 million in 2009 to an Indian arms agent Vipin Khanna along with two companies based abroad for securing the deal to sell three planes to the Air Force was later blacklisted due to which IAF is not keen on placing orders for more AWACS Netra system based on Embraer-145 aircraft platform.
DRDO's Airbus C295-based AEW&C concept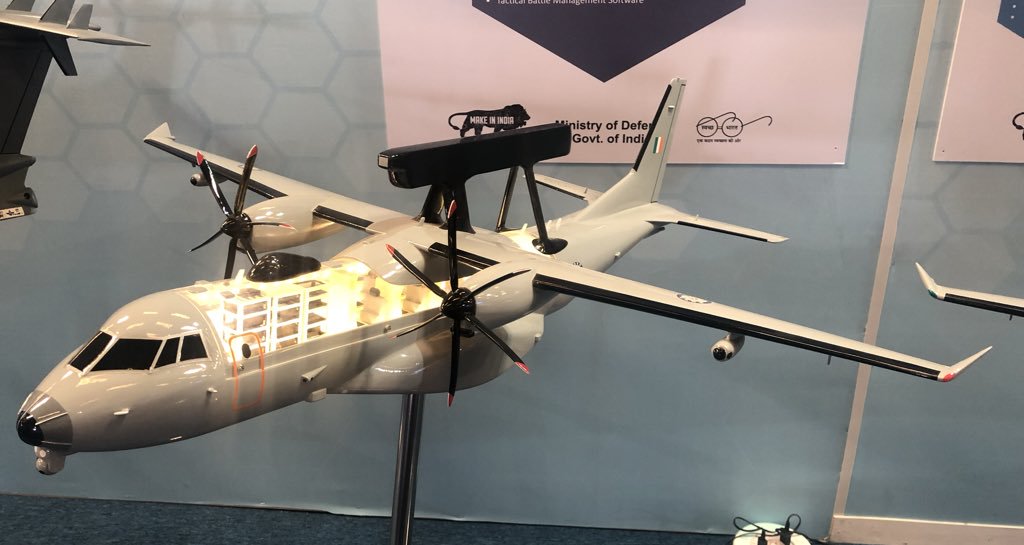 DRDO has made plans to adapt Airbus C295 tactical transport aircraft to develop an upgraded Netra airborne early warning & control (AEW&C) variant for the air force. The DRDO's C295 AEW&C concept remains in the initial planning stages and has not been formally proposed to the government but due to non-availability of fresh Embraer-145 aircraft it has been offered as alternative since a deal for 66 C295 medium transport aircraft (MTA) for the Indian Air Force (IAF) and the Indian Coast Guard (ICG) is expected to be signed soon .
Conclusion
According to IAF's own Internal assessment for requirements of AWACS assets to sustain a two-front war, it will require at least 15-18 airborne force multiplier assets to maintain an around the clock vigil of its large airspace but as seen above some of the programs are stuck in bureaucracy red tape and rest due to IAF's own lack of willingness .IAF also has shown no urgency to adapt or procure used or convert older assets into the AWACS platform to fill the gap in its operational requirements nor it has been seen keen to procure additional AWACS platform based on Netra AWACS.
Disclaimer : Articles published under " MY TAKE " are articles written by Guest Writers and Opinions expressed within this article are the personal opinions of the author. IDRW.ORG is not responsible for the accuracy, completeness, suitability, or validity of any information on this article. All information is provided on an as-is basis. The information, facts or opinions appearing in the article do not reflect the views of IDRW.ORG and IDRW.ORG does not assume any responsibility or liability for the same. article is for information purposes only and not intended to constitute professional advice .
Article by SHIVA MUDGIL /,  cannot be republished Partially or Full without consent from Writer or idrw.org