SOURCE: Vietnam News Today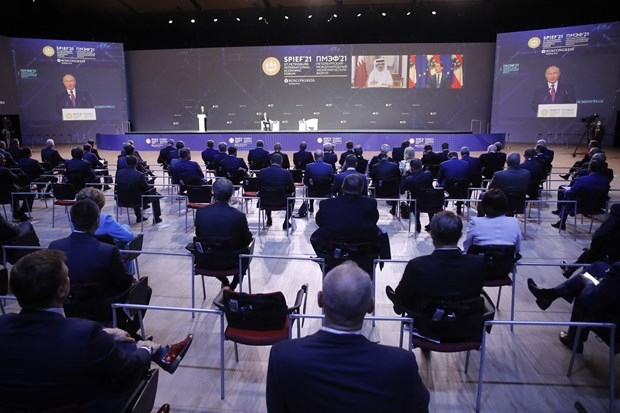 Vietnam-India scientific webinar seeks solutions to deepen defense ties; Vietnamese, Chinese Foreign Ministers hold talks; Industrial developers winning big from rising rentals and 42 firms resume operations in Covid-19 epicenter. The Ministry of National Defence's Institute for Defence Strategy (IDS) and India's Centre for Land Warfare Studies (CLAWS) jointly held a webinar to seek ways to deepen the ties between the two countries in the coming time.
IDS Director Maj co-chaired the event. Gen. Vu Cuong Quyet and CLAWS Director V.K. Ahluwalia. The two sides exchanged views on regional and international issues of mutual interest and highly spoke of the strong and sustainable growth and the effectiveness of the Vietnam-India Comprehensive Strategic Partnership, cited VOV.
They discussed policies and measures to reinforce the bilateral relations in the future while emphasizing practical moves made by the two countries to show support for each other amid the Covid-19 pandemic.
Maj. Gen. Quyet said the Vietnam-India relations had grown constantly despite the impacts of Covid-19, with security defense remaining one of the pillars of the Comprehensive Strategic Partnership.
The webinar provides the two sides a chance to find ways to boost the bilateral defense cooperation, taking into account each nation's situation, he said.
Ahluwalia, for his part, hailed the Government of Vietnam's measures to contain the spread of the coronavirus, with the major contribution from the Vietnam People's Army. Furthermore, he voiced his belief that the two countries' defense ties will continue to expand in the coming time.