SOURCE: VISHAL KARPE / FOR MY TAKE / IDRW.ORG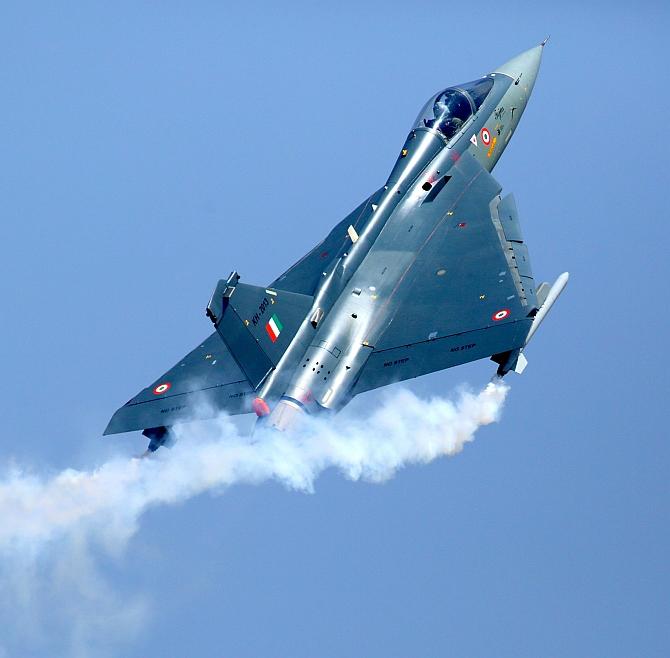 The basic MK-2 concept which over the years haven't changed much and MK-2 was supposed to be simply extended LCA-Tejas MK1 air frame with additional capabilities in terms of power and avionics but never actually with a significant increase in operational capabilities but something has changed off lately and murmurs are too loud to be completely ignored about possibility of India now working on completely new concept .
Indian Air Force issuing a letter of intent to procure 201 Tejas MK-2 to supplement cancellation of Single Engine Fighter (SEF) Tender for 114 units hints at MK-2 concept planned will have credible improvements in operational and enhanced performance, much more than originally conceived.
The original MK-2 concept had a powerfull General Electric Supplied F414-INS6 turbofan engine generating 98 kN class of thrust. Extended Airframe supposedly allowed aircraft to carry additional equipment like onboard DRDO built advanced electronic warfare (EW) suite, Active Electronically Scanned Array (AESA) Radar along with indigenous 'onboard oxygen generating system' (OBOGS).
The MK-2 concept was supposed to have additional fuel carrying capacity but the use of higher thrust engine and additional weight of the aircraft meant it largely negated any considerable bump in higher weapons payload carrying capacity nor it could have increased the operational range of the aircraft when compared to MK-1.
New MK-2 concept will not see any new design but might see considerable improvement in Maximum Takeoff weight (MTOW), External Payload capabilities along with improved ferry range bringing the aircraft in a similar class of Gripen-E. Buzz that New MK-2 concept might also get Canards to improve its low-speed performance and handling hints that new concept will be a larger platform which can accommodate additional weights of Canards or LEVCONs (Leading Edge Vortex CONtrollers) as seen in Naval Prototypes of LCA.
Unconfirmed reports say that IAF has asked for Maximum take-off weight of New MK-2 concept to be close to 16 tonnes, which is way over then old MTOW of 14.7 tonnes convinced initially for MK-2 Concept. Additional MTOW might have been to accommodate increase in internal fuel and payload carrying capacities which directly will improve ferry range and operational capabilities of the aircraft.
A final MK-2 design will be out only by end of 2018 and design changes if any will be confirmed in next years Aero India 2019.
Disclaimer : Articles published under " MY TAKE " are articles written by Guest Writers and Opinions expressed within this article are the personal opinions of the author. IDRW.ORG is not responsible for the accuracy, completeness, suitability, or validity of any information on this article. All information is provided on an as-is basis. The information, facts or opinions appearing in the article do not reflect the views of IDRW.ORG and IDRW.ORG does not assume any responsibility or liability for the same. article is for information purposes only and not intended to constitute professional advice .
Article by VISHAL KARPE ,  cannot be republished Partially or Full without consent from Writer or idrw.org
Note: If you have personal opinion and want to contribute for" MY TAKE "on Defence matters kindly email us at idrw.org@gmail.com