SOURCE: IDRW NEWS NETWORK

State-owned Hindustan Aeronautics Limited has issued tenders for "Request For Information (RFI) for Design, Manufacture, Assembly, Installation, and Certification of Centre Fuselage main Assembly Jig in connection with sub-modules by adopting the methodology of jig-less concepts for Fixed Wing Fighter Aircraft. In this tender documents, most of the design concept of the Tejas Mk2 was also disclosed.
Front Fuselage will have a length of 6100 mm with a maximum width of 1100 mm. The length of the center fuselage assembly is about 4500mm with a maximum width of 2100mm approximately. The length of the Rear fuselage assembly is 3300mm with a maximum width of 1800mm approximately.
The total length of Tejas Mk2 will be 13900mm (6100+4500+3300) or 13.9m in length from the tip of the Nose cone to the rear engine section which is minus the length of the exhaust nozzle of the F414-GE-INS6 engines. The total length of whole F414-GE-INS6 engines as per GE's website is 3.9m and it is estimated that the length of the exhaust nozzle of this engine is around 0.8m which take the overhaul length of the Tejas Mk2 to 14.7m (rough estimate).
Comparing with Tejas Mk1/Mk1A
The total length of Tejas Mk1/Mk1A stands at 13.20m which means Tejas Mk2 at 14.7m will be 1.5m longer than Mk1/Mk1A which is a considerable increase in size which will lead to an extra range and weapons loading capacity.
Comparing with Tejas Mk2 (Old Concept)
Old concept information of Mk2 as per ADA brochure was about 13.7m in length which means that new Mk2 concept is at least 1m longer than the previous concept which was showcased in Aero India 2017.
Comparing with Mirage-2000
Since IAF as set Mirage-2000 as the benchmark aircraft which Mk-2 Concept needs to emulate and supersede in its performance, it is fair to compare it with Mirage-2000. Overhaul length of Mirage-2000 is 14.36 m, which means at 14.7m length, Mk-2 is longer than by 0.34m in direct comparison with a Mirage-2000 which puts it in Medium Class of the fighter jet category.
Design : Tejas Mk2 maintains most of the legacy design of the Tejas Mk1/Mk1A but minor tweaks can be seen in the design which will lead to overhaul performance improvements in the aircraft.

Canards: One of the most important features seen in the Tejas Mk2 design is addition of Canards just above the engine intakes right behind the pilot. Additions of Canards is likely to give Mk2 an optimum combination of maneuverability, acceleration, top speed, and short-field performance. Canards, when coupled with the improved digital Fly-By-Wire Flight Control System (FCS), will also lead to a better Dog-Fight capability.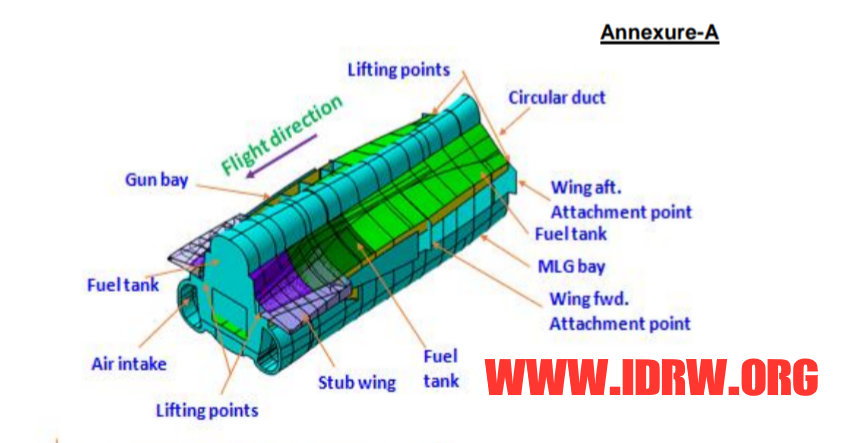 Re-positioning of cannon: After Canards, a major change seen is re-positioning of 23 mm twin-barrel GSh-23 cannon from the intake port of air intakes in Tejas Mk1/Mk1A now 23 mm cannon will move to right side of the mid-fuselage section which is very interesting position unseen in any other fighter aircraft. Sukhoi-30MKI has a similar position but that is closer to the rear cockpit and also quite forward from its canards. The Mk-2 gun will be positioned behind its Canards in such a way that it avoids hitting its own canards in-flight.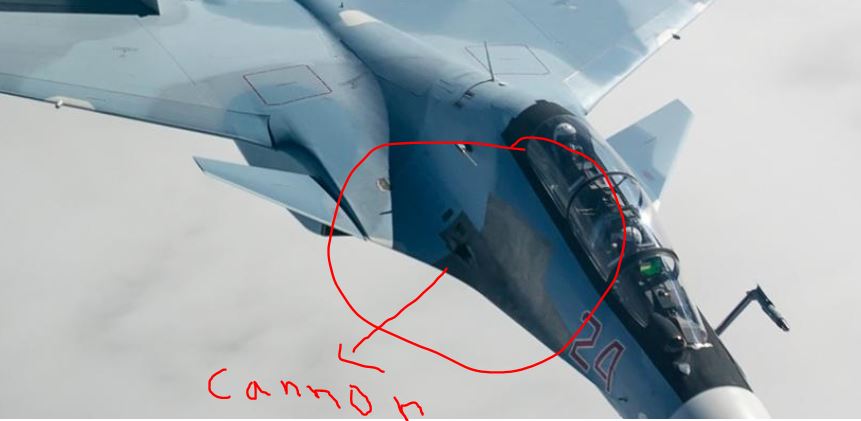 Weapons Station: Re-positioning of 23 mm twin-barrel GSh-23 cannon frees up another weapon station under its air intake ports which means Mk-2 will have 9 Hard points instead of 8 seen in Tejas Mk1/Mk1A. freeing up of 9th hard-point means that Mk-2 neither can carry 2 additional CCM air to air missiles like ASRAAM with Dual store pylons or a smart bomb like Smart Anti Airfield Weapon (SAAW).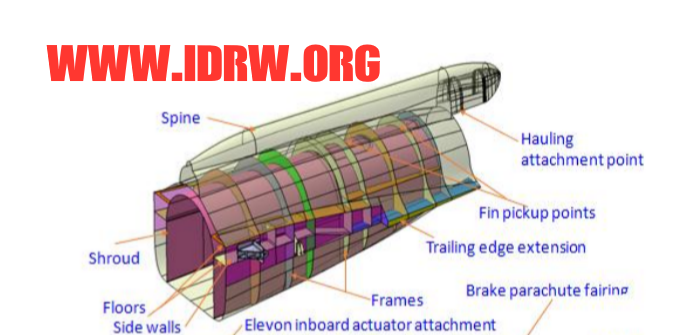 Empty Weight: front fuselage assembly weighs 500 kg, Centre fuselage assembly weighs about 900 Kg and a rear fuselage assembly weight 400Kg which with the added weight of wings, engines and all the other systems should be from 7500 to 7900 kgs in empty weight minus fuel and weapons. Mk-2 will have Maximum takeoff weight of nearly 17000kgs which means nearly 9000kgs will be meant for fuel and weapons load. In comparison Mirage-2000 has an empty load of 7500kgs and fuel loaded weight of 13,800 kg. Tejas Mk1/Mk1A has an empty weight of 6560kgs and a Maximum takeoff weight of nearly 13500kgs so Mk2 will definitely have better range weapons load in comparison to Mirage-2000.
Note: Since details of wings and landing gear details are yet to be disclosed width and span dimensions can't be calculated at this point of time.
NOTE : Article cannot be reproduced without written permission of idrw.org in any form