SOURCE: VISHAL KARPE / FOR MY TAKE / IDRW.ORG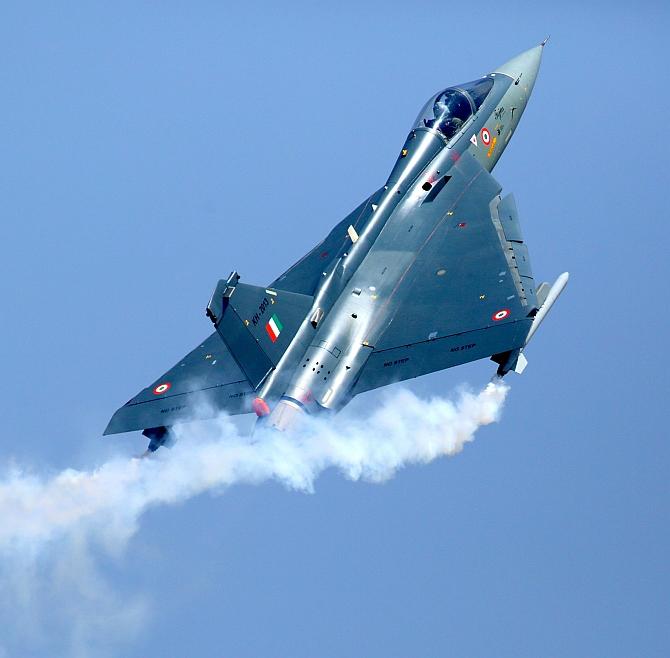 After India scrapped Single Engine Fighter (SEF) for 114 units, news coming in is that Indian Air Force has agreed to procure 201 units of Stretched version of Indigenously developed LCA-Tejas MK-2 which will come with host of improvements over Tejas MK1 and MK1A and the project is likely to go official by end of this year .
DRDO chief Dr S Christopher also confirmed that first Tejas MK2 will make its first flight by 2022 and will be ready to enter production by the time production run of 83 MK1A ordered by IAF comes to an end by 2025-26.
Tejas MK-2 as per some media reports is going through further improvements in its designs to reduce its drag characters and also improve its in-flight duration time. MK2 avionics are also almost ready and final freeze on avionics module will happen by end of 2018.
This time Airforce is not ready to compromise on Air Staff Requirements (ASR) set by IAF and ADA and other DRDO labs have assured IAF that MK2 will meet all performance objectives as desired by IAF and only after intense scrutiny of the program by IAF Officials and a positive recommendation meant, IAF agreed to procure as much as 201 units if MK2 meets all its requirements .
First MK2 pre-production aircraft will fly with Initial Operational Clearance (IOC) configuration and the first batch will be used to fine-tune and resolve any teething issues which aircraft might face initially and Final Operational Clearance (FOC) will be awarded when aircraft meets all parameters and operational requirements and will not need any additional changes thus saving a lot of developmental time.
India's 5th Generation AMCA fighter jet will be developed parallelly and will be Build and Tested in Coimbatore, thus allowing current LCA-Tejas facilities in Bengaluru to be exclusively be used for the production of MK-2 after production of MK1A is completed.
HAL by end of 2019 will be able to produce 16 aircraft per annum and have plans to scale it further up to 21 per year, after further outsourcing MK1A components without setup any additional facilities. HAL is also keen on for further outsourcing assembly of MK-2 to a private defence sector company in India if final order placed by IAF stands at 200+ then it hopes will cut final delivery schedules by 3 years.
LCA-Tejas order book stands at LCA-Tejas MK1-40 Units (Ordered), LCA-Tejas MK1A-83 Units (To be ordered ) and LCA-Tejas MK2 – 201 Units (Likely to be ordered ) which comes close to 324 units of LCA-Tejas Variant, which is nearly twice the number of the first indigenously developed HF-24 Marut fighter aircraft (175) produced by India . LCA-Tejas order book will set an ecosystem in India to develop fighter aircraft industry and help India emerge Global Superpower in the future.
Disclaimer : Articles published under " MY TAKE " are articles written by Guest Writers and Opinions expressed within this article are the personal opinions of the author. IDRW.ORG is not responsible for the accuracy, completeness, suitability, or validity of any information on this article. All information is provided on an as-is basis. The information, facts or opinions appearing in the article do not reflect the views of IDRW.ORG and IDRW.ORG does not assume any responsibility or liability for the same. article is for information purposes only and not intended to constitute professional advice .
Article by VISHAL KARPE ,  cannot be republished Partially or Full without consent from Writer or idrw.org
Note: If you have personal opinion and want to contribute for" MY TAKE "on Defence matters kindly email us at idrw.org@gmail.com