SOURCE: TUSHKAR SHIRODKAR / FOR MY TAKE / IDRW.ORG.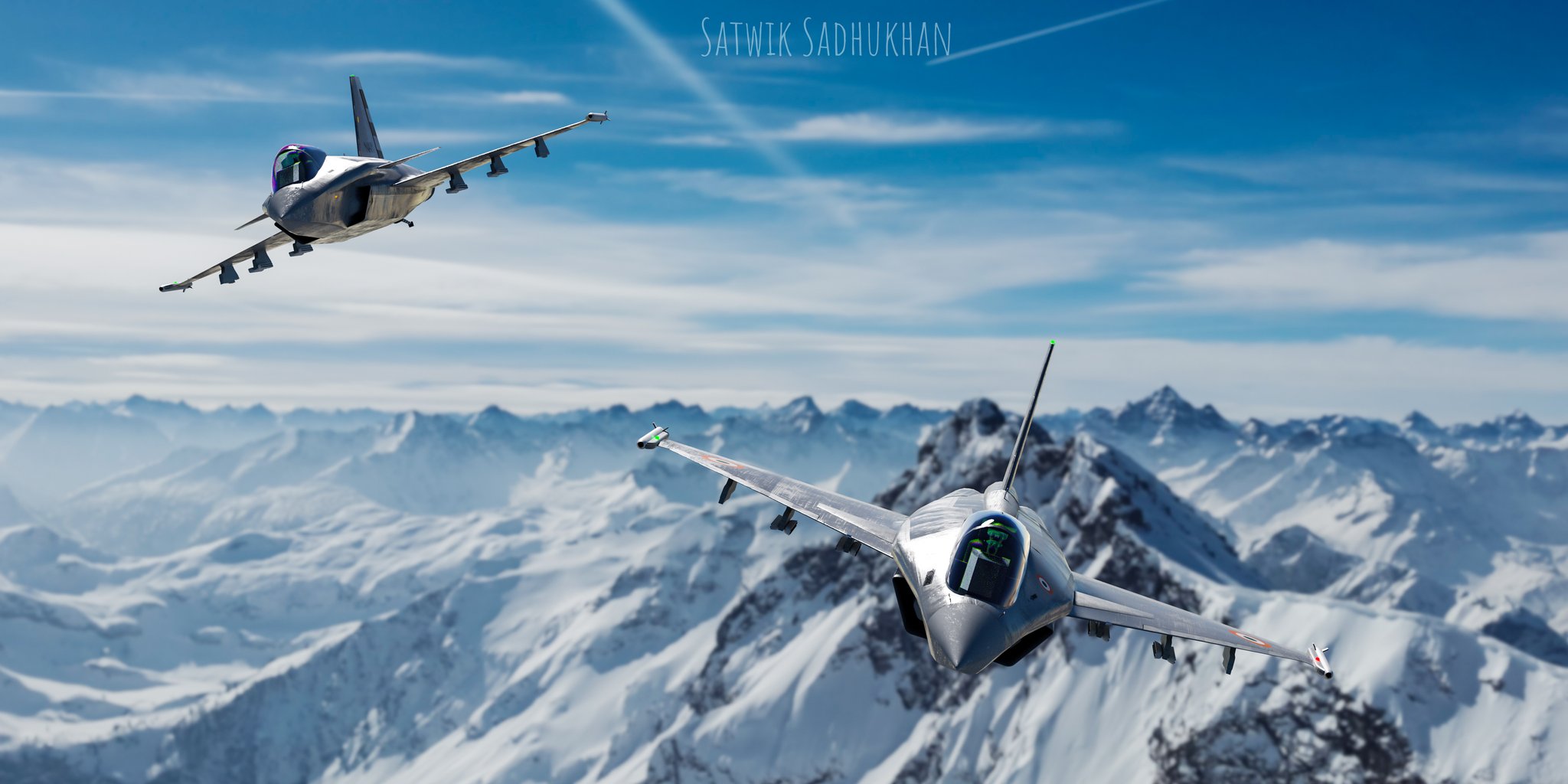 Recent revelations by Gen. Charles Q. Brown, Jr. Chief of Staff of the United States Air Force about the need for a clean slate design 4.5+ fighter jet that can supplement F-35 fighter jets and will replace the bulk of the F-16 fleet that first flew 47 years ago, stunned many. his words "You don't drive your Ferrari to work every day, you only drive it on Sundays" started a debate that prompted many to wonder if 5th generation fighter jets indeed have failed to serve their purpose and will not be the logical replacement to the 4th generation legacy jets that world over are been operated for last 40+ years now.
Candid admission by the top boss of USAF also confirms what many have been saying quite vocally that the 5th gen jet fleet is strategically important for any air force but the cost to operate expenditure simply doesn't make sense when your target is a $100 tent in the middle of a desert. 5th gen jets do have their advantages when it comes to penetrating highly contested airspace using its cover of stealth but the emergence of the new generation of radars and interceptor missiles that have been further fine-tuned to detect that small beep of a low observable aircraft and air defense batteries that can intercept them might ensure that first wave of strike package entering such highly contested airspace might be done now by stealth unmanned jets, where the risk to the pilot is non-existence.
Back home, Indian Air Force (IAF) has been advocating a mix of 4.5+, 4.5++, and 5.5 generation fighter jets to maintain the right amount of mix configuration for its future fighter jet fleet, that has been often criticized by many, Since Chinese already have developed two 5th gen fighter jets and reportedly are also working on third 5th gen fighter with Short Take-Off and Vertical Landing (STOVL) capability. China already is working on Stealth Bomber aircraft to replace its Soviet-era Xian H-6 jet bomber. Chinese already have developed many stealthy unmanned combat and non-combat aerial vehicles. Chinese often have shown ability to mass produce jets in numbers that could put India in a spot but, behind Chinese propaganda and their struggle to develop decent powerplants for this jets shows that not everything is what Chinese want world to believe when it comes to their 5th generation jets, many in IAF top brass have been skeptical of the so called 5th gen fighter jets coming out of china, they are right to be skeptical on Chinese propaganda when Russians have struggled to put Su-57 into production even after having well-known aeronautical industries behind it.
IAF walked out of the Russian FGFA based on the Su-57 fighter jet program due to unimpressive stealth features of the jet and instead focused on the development of the AMCA Mk1 and Mk2 fighter jets which its developers call a 5.5generation fighter jet. FGFA based on the Su-57 fighter jet not only could have costed India more money but also could have higher downtime rates that have been synonymous with all Russian produced jets. IAF just didn't wanted to walk into a Russian trap and Russian refusal to share some of the critical details of the jets and access to the jet itself, insured IAF walked out of the program.
Indian Air Force (IAF) has rather decided to invest in Tejas Mk1/1A and Tejas Mk2 programs to replace the bulk of its vintage 3.5 gen Mig-21 and Mig-27 fleet, while Mk2 takes over and replaces Mirage-2000, Jaguar and Mig-29 fighter fleets by 2035. Tejas Mk2 even though is a bigger jet it will have a smaller radar cross-section than the Tejas Mk1/1A with higher incorporation of radar-absorbing materials.
Indian Navy decided to not pursue the development of Naval AMCA after nodal aeronautical design agency in the country warned about not getting desired 5th gen product after conversion from airforce to an naval jet. Instead, work begin on the development of Twin Engine Deck Based Fighter (TEDBF) that will feature most of the design elements and technologies from the AMCA program, while maintaining an optimal balance between 4.5 and 5 gen technologies, what we might call Minus 5Gen.
TEDBF with its angular front fuselage and with the Diverterless supersonic inlet (DSI) that has a "bump" surface will help in reducing the engine's exposure and overall footprint on a radar. TEDBF will not have RAM (Radar Absorbing Material) paint that often peels off after few missions leading to intensive repair work and higher downtime of the aircraft but instead, designers are focusing on incorporating radar-absorbing materials in the frontal section to provide some level of stealthiness without compromising on operational availability of the jets while it maintains negligible downtime by 4.5 gen fighter jet standards. TEDBF will also not feature an internal weapons bay, but will use a range of sensors and other systems in the aircraft to reduce its radar signature. TEDBF might be a 5 Minus (-) Gen fighter jet what Gen. Charles Q. Brown, Jr, was talking about. with schedule rollout of and test flight planned by 2026, perhaps it could be worlds first fighter jet that is hybrid and incorporates best of both 4.5 and 5 Generation technologies.
Disclaimer : Articles published under " MY TAKE " are articles written by Guest Writers and Opinions expressed within this article are the personal opinions of the author. IDRW.ORG is not responsible for the accuracy, completeness, suitability, or validity of any information on this article. All information is provided on an as-is basis. The information, facts or opinions appearing in the article do not reflect the views of IDRW.ORG and IDRW.ORG does not assume any responsibility or liability for the same. article is for information purposes only and not intended to constitute professional advice .
Article by TUSHKAR SHIRODKAR , cannot be republished Partially or Full without consent from Writer or idrw.org