SOURCE: ZEE MEDIA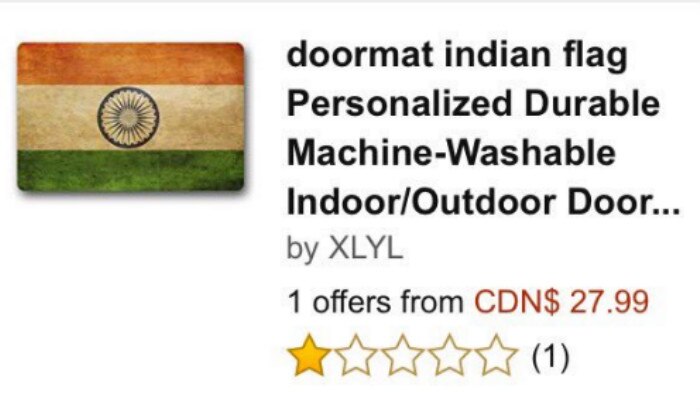 External Affairs Minister Sushma Swaraj on Wednesday sought an unconditional apology from internet giant Amazon for selling Indian flag doormat.In a strongly worded tweet, Swaraj warned the company that India will cancel visas given to its employees if the shocking mistake is not corrected immediately. The controversial doormats were on sale on Amazon's Canada portal.
"Indian High Commission in Canada: This is unacceptable. Please take this up with Amazon at the highest level," Sushma Swaraj tweeted today. 
Swaraj asked the Canada Amazon to tender an unconditional apology over the issue and withdraw all products insulting the national flag with immediate effect.
"I have responded to the tweets addressed to Indian Embassy/authority and endorsed to me. Pl follow this practice for expeditious help. Amazon must tender an unconditional apology. They must withdraw all products insulting our national flag immediately. If this is not done forthwith, we will not grant Indian Visa to any Amazon official. We will also rescind the Visas issued earlier," she said in a series of tweets.
The issue was brought to Sushma's notice by one 'Atul Bhobe' who tagged her with a screenshot of the company's website selling the 'Indian national flag personalised' welcome doormats.