SOURCE: NARAYAN APTE/ FOR MY TAKE / IDRW.ORG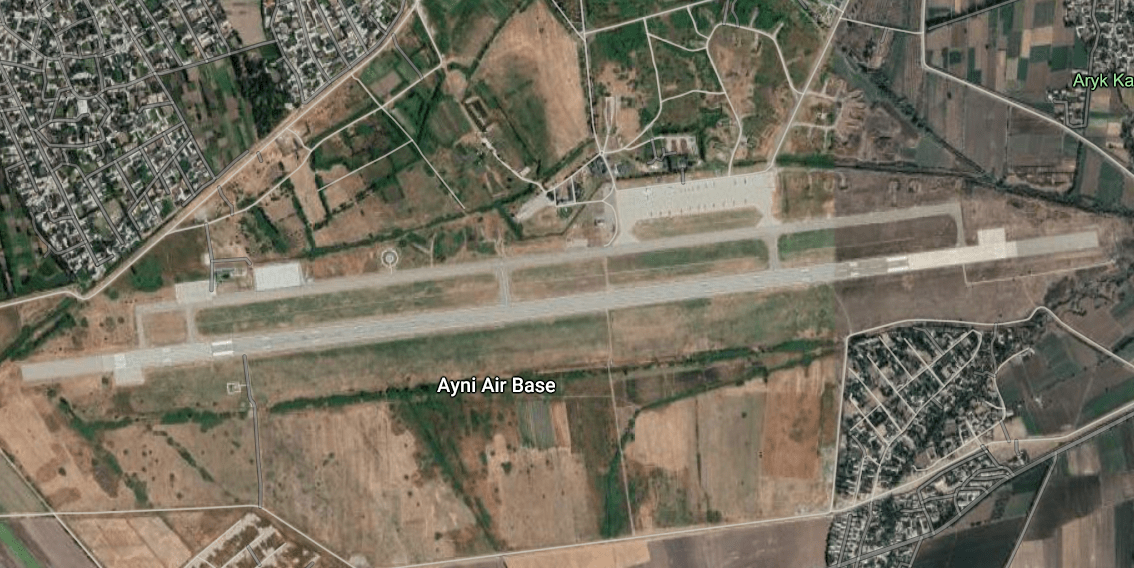 Ashraf Ghani government in Kabul has requested deployment of the Indian Air Force (IAF) in Afghanistan after Taliban took control of six Afghanistan provincial capitals recently. while United Air Force B-52 bombers that are flying in from its airbase in UAE and F-18 flown from aircraft carrier deployed off the Pakistan coast has not been able to provide timely assistance to Afghan forces due to distance of operations, but risking deployment of Indian aerial assets in Kabul or any other airbase in Afghanistan could also come as huge risk for the IAF if it does get go-ahead from the Indian Government, not only from Taliban but also from Pakistan that will be keen to cause harm to IAF personals and assets.
In the mid-'90s, India was using Farkhor Air Base in Tajikistan to aid Afghan Northern Alliance in their fight against the Taliban, and the base was also used to service their helicopters and gather intelligence for them. Farkhor Air Base runway was also rebuilt by Indian money and there was a time when they were talks of deploying a small fleet of Mig-29 jets in the base to assist the Afghan Northern Alliance, before 9/11 happened and later American forces stepped in.
Kabul from Farkhor Air Base can be covered in 30 minute flight time and so can be other vital provinces surrounding it and with the range that Sukhoi-30mki offers it can easy stretch till also to the southern provinces close to Pakistan were Afghan air force has been warned by Pakistan air force recently that they will be shoot down if they try to bomb strongholds of the Taliban in the region.
The Indian government in past has resisted sending in the boots to Afghanistan even though it had considerable goodwill among people of Afghanistan but it could be sheer stupidity to do so because Afghanistan has never been kind to the invaders and uninvited guests as seen in its history but without Indian assistance from air, fall of Ashraf Ghani government might be fast-tracked that will later have major repulsions for India in Jammu and Kashmir where Pakistan will be playing a key role in fermenting act of terror through its proxies once Kabul is secured by Taliban.
Any setback for the Taliban in taking over Afghanistan will be a setback for Pakistan to foment trouble in Indian Kashmir or even in Punjab. Once Kabul falls, Indian military options will be limited to keep LOC and situation in Kashmir under control and even if it does plan Balakot type operations to take out terror camps and launch pads in POK it will always have an element of risk that might spark full-scale war in the region. It's the right time for India to act if it wants to project itself as a growing power in the region, but if it chooses to stay from conflict in Afghanistan then it should be ready to face what will come to its backyard sooner or later.
Disclaimer : Articles published under " MY TAKE " are articles written by Guest Writers and Opinions expressed within this article are the personal opinions of the author. IDRW.ORG is not responsible for the accuracy, completeness, suitability, or validity of any information on this article. All information is provided on an as-is basis. The information, facts or opinions appearing in the article do not reflect the views of IDRW.ORG and IDRW.ORG does not assume any responsibility or liability for the same. article is for information purposes only and not intended to constitute professional advice .

Article by NARAYAN APTE /, cannot be republished Partially or Full without consent from Writer or idrw.org