SOURCE: MANJUNATH REDDY/ FOR MY TAKE / IDRW.ORG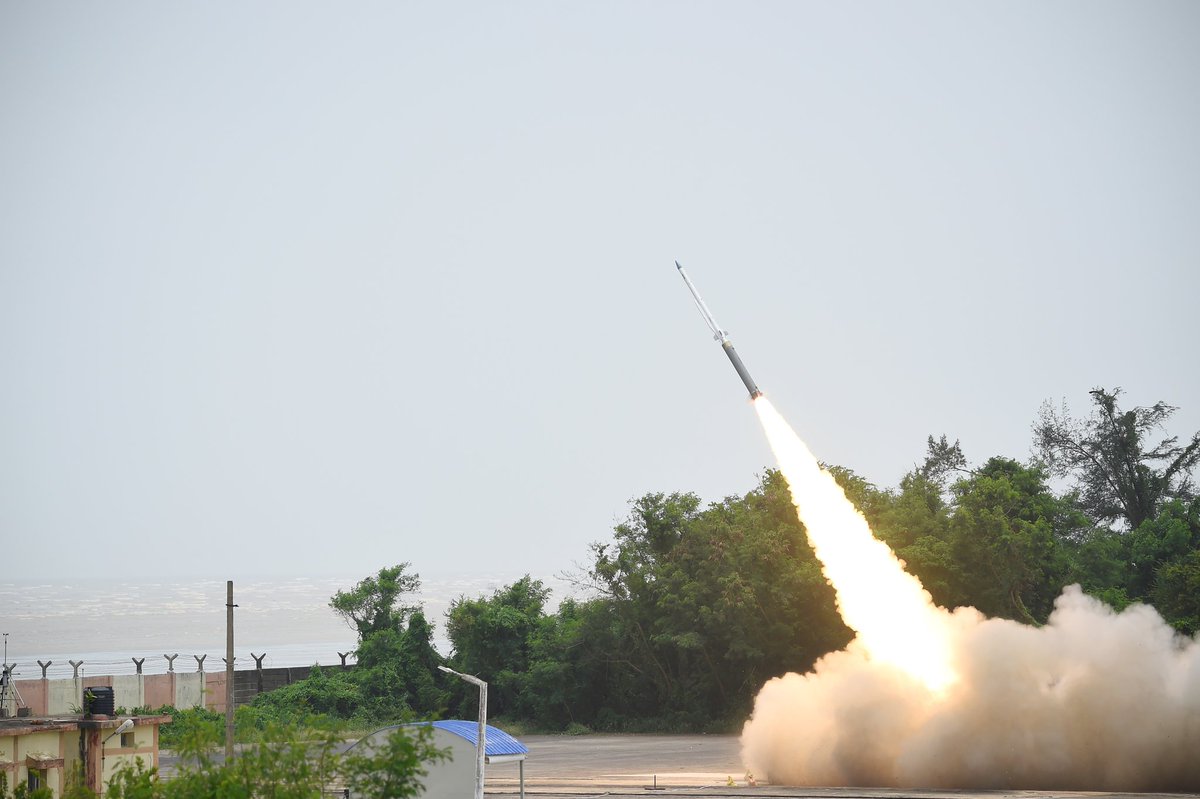 In a major breakthrough in missile technology, India recently tested a new missile system which has as the potential to be called as a big deal for the future of air warfare of India. Solid Fuel Ducted Ramjet (SFDR) is joint development project between India and Russia which in past have produced world's deadliest Mach-3 capable Supersonic BrahMos Cruise Missiles system and SFDR will again be next major milestone system coming out of the strategic defense relationship which both India and Russia have.
SFDR will come with an advanced propulsion system having thrust modulation using hot gas flow controller. What impressive is claimed range of the Air-launched Tactical Missiles which doesn't make it regular long-range Air-to-Air Missile but it will birth of a new Next Generation Very long Tactical Air-to-Air Missile which will put India in a league of small countries like Russia, USA and China when system clears trials.
DRDO Claims SFDR will have a range of 120km at 8 km altitude and will have a near Mach 3 speed. SFDR at 15 km altitude will have double the range and will be around 300km against strategic high-value targets like AWACS, Flight refueler aircraft, and Maritime patrol aircraft when guided by Airborne Warning and Control System (AWACS) or a ground-based electronic sensor.
SFDR is equally impressive at Sea levels and will have a range in excess of 60km against fast maneuvering targets which are three times more than what Astra BVRAAM can achieve at Sea levels.
What DRDO won't spell out is that New Air-launched Tactical Missile is not a Regular BVRAAM but a Potent weapon which has the capabilities to take out High-Value targets even when they are heavily defended by fighter escorts even when flying deep inside its own airspace. SFDR will target force multipliers which can cripple even a vastly superior air force in the region.
Loss of even one force multiplier for rivals reduces the significant effect on the fighting capability of their air force and for smaller airforce like Pakistan it could be a death warrant similar to knocking out a rival in the first punch itself in a Boxing match.
While SFDR is compared to world's best Beyond-visual-range air-to-air missile (BVRAAM) " Meteor" in our media due to similarities to the use of propulsion sub-system which is a ram combustor with an integrated nozzleless booster, but for me it is a smaller version of framed Soviet-era Novator KS-172 "AWACS killer" which for long India and Russia were rumoured to be working on .
SFDR program no doubt will have a lot of spin-off projects and will lead to the development of other missile systems for India where the technology developed will make it into other missile systems but SFDR won't be Astra MK-2 but will be a new Next Generation Very long Tactical Air-to-Air Missile developed specifically for strategic high-value targets but Astra MK-2 will do borrow a lot from SFDR program but to be mass produced and to keep cost low so that it can be used on various fighter jets of India it will do vary a lot but will be quite similar to modern Beyond-Visual air-to-air missiles.
Disclaimer : Articles published under " MY TAKE " are articles written by Guest Writers and Opinions expressed within this article are the personal opinions of the author. IDRW.ORG is not responsible for the accuracy, completeness, suitability, or validity of any information on this article. All information is provided on an as-is basis. The information, facts or opinions appearing in the article do not reflect the views of IDRW.ORG and IDRW.ORG does not assume any responsibility or liability for the same. article is for information purposes only and not intended to constitute professional advice .
Article by  MANJUNATH REDDY ,  cannot be republished Partially or Full without consent from Writer or idrw.org
Note: If you have personal opinion and want to contribute for" MY TAKE "on Defence matters kindly email us at idrw.org@gmail.com