SOURCE: SHAILJA KANT UPADHYAY / FOR MY TAKE / IDRW.ORG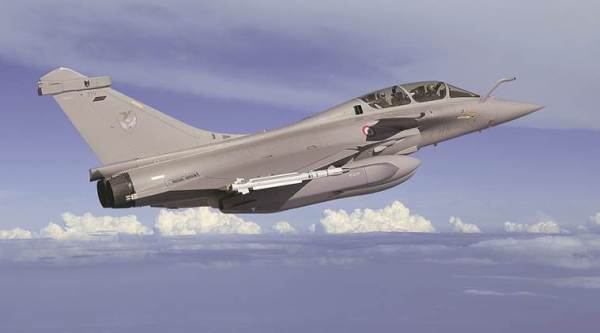 One of the greatest accusations on the signed Rafale deal IGA is that we have missed a precious opportunity of "transfer of high end technology" to HAL which was under consideration of previous MMRCA deal. While initially when we look into screaming of opposition we may consider it a valid accusation (unlike of the higher prices, configuration accusations which are childish) .
We know that we have achieved a very high % of offsets in this deal 50% against a mandated 30% in the DPP. So how and France agreed to outsource this amount of work to India or is offsets mean more than work? The answer is the France is outsourcing a very great amount of work to India and something more than that in the form of offsets, that is technology (cooperation) and it is in accordance of the guidelines of DPP.
Yes, DPP has a separate clause in "avenues to discharge offsets" for the technology transfer (especially cutting edge) to DRDO onchapter 2 appendix D page 63 that will take place in the form of offsets and we know that a major chunk of offsets is going to DRDO directly( in the form of technical cooperation and TOT)
Infact each and every technology transfers through offsets will happen with DRDO as nodal agency and special multipliers are applicable in case to case basis as guidelines are given on page 67 chapter 2 para 5.12.
There is a whole list of technology areas in DPP page 83 which DRDO is looking to acquire through offsets
So it is clear that we are not missing any opportunity for critical Technology Transfer in this IGA.
So the question is what we are missing and how important it is for us especially because opposition is screaming loss of TOT to HAL, but the question is what type of TOT, as many commentators are rescuing HAL's inefficient learning from past deals from MIg 21, 27, Jaguars, SU 30 MKIs by saying that they were just license production and no TOT was involved in that deals. They all are WRONG, because going by the DPP, license production of aircrafts from semi knocked down (SKD) kits, complete knocked down(CKD) kits is considered as TOT (screw driving tech in layman term). There is a separate category for this in DPP Apendix G on page 128
So the above facts clearly mention that, the TOT that HAL was to receive was just screw driving technology to assemble Rafale from semi knocked down (SKD) kits and complete knocked down (CKD) kits to be supplied by Dassault (France), which HAL has been receiving since 1960s in Mig 21s, 27s, Jaguars, and latest in SU 30MKI. I think HAL is the only company in the world which has absorbed TOT from both western (Gnats, Jaguars etc) and Russia (Migs and Sukhois) and produced nothing (indigenous contemporary tech, except for Tejas for which they are just integrators). In fact the Jaguars for which HAL has absorbed TOT and manufactured till 2000, are brought from abroad for spares because HAL has forgotten that precious, heavenly, supernatural technology of its manufacturing. So we have just only lost the screw driving procedures of assembling Rafale from kits imported from France, just like the earlier cases of Su 30s, Migsetc  in IGA of Rafale deal, which is of not any worth.
Conclusion
We all by now have understood that offsets has the more opportunity for the real technology transfer in critical areas for which DRDO is the nodal agency, not HAL. In fact with 50% offsets we are getting more opportunity for Technology Transfer as compared to earlier MMRCA deal that has 30% offsets. Also France will try to transfer technology instead of outsourcing work to India of this huge amount of offsets(50% as compared to earlier 30%) to help its already fragile economy and to calm down the protesters which are protesting in France.  So we have not missed any opportunity in TOT instead we have more opportunity of technology transfer because of more offset amount of 50%.
Disclaimer : Articles published under " MY TAKE " are articles written by Guest Writers and Opinions expressed within this article are the personal opinions of the author. IDRW.ORG is not responsible for the accuracy, completeness, suitability, or validity of any information on this article. All information is provided on an as-is basis. The information, facts or opinions appearing in the article do not reflect the views of IDRW.ORG and IDRW.ORG does not assume any responsibility or liability for the same. article is for information purposes only and not intended to constitute professional advice .
Article by SHAILJA KANT UPADHYAY ,  cannot be republished Partially or Full without consent from Writer or idrw.org
Note: If you have personal opinion and want to contribute for" MY TAKE "on Defence matters kindly email us at idrw.org