SOURCE: SHAILJA KANT UPADHYAY / FOR MY TAKE / IDRW.ORG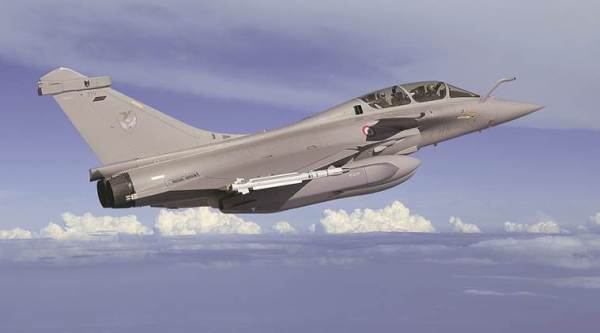 A lot has been has been said about the past and history of the defense procurement, especially the history of MMRCA, formulation of DPP, manipulating claims made by different persons regarding it but nothing has been discussed regarding the after effects of the recently created controversy on future procurement of IAF especially recent ones and who is going to benefit from it.
After studying it, we can also guess that the controversy is manufactured by opposition but it may be getting fumed and motivated by external sources for their benefits. We all know that the IAF is going to procure 110 fighters and Navy will also needs 57 carrier based fighters with the following contenders (Total 167 fighters).
Contenders for future tenders of IAF (110 fighter) and Indian Navy (57 fighter)

Total (167fighters)

IAF contenders
Indian Navy Contenders
DessaultRafale

Boeing F 18 Super Hornet

Saab Gripen NG

Lockheed Martin F 16 Block 70

Eurofighter Typhoon

MIG 35

Sukhoi SU 35

DessaultRafale M

Boeing F 18 Super Hornet

Saab Sea Gripen (just on paper)

 
If we observe the above options and fund constraints in MOD, GOI will find it favorable if IAF and Navy both zeroed in on same choice of aircraft and get it assembled in India as it will also save a lot of logistical and maintenance cost making this option most effective. IAF and Navy have theoretically 3 and practically 2common options that are Boeing F 18 and DessaultRafale. Gripen is only a theoretical option as sea Gripen and Gripen NG is unproven and is currently on papers and is also a rival of LCA program. It leaves a direct competition between DessaultRafale and Boeing F 18.
IAF has already rejected F 16 and Gripen, in single engine fighter tender earlier, Eurofighter Typhoon is a circus of 4 countries some of which are less than neutral towards India and supplier of Pakistan, hence likely to be rejected. SU 35 and MIG 35 are also difficult to fit in IAF inventory as IAF has more than necessary 272 heavy class fighter out of around its 800 sanctioned strength and inducting more of these high maintenance and high operational cost aircrafts will rise the operational cost of running operations leaving less fund for capital procurements. IAF is also looking at the sluggish aftersales service of MIG 29Ks of Navy and also original airframe design of MIG 29 (base from which MIG 35 is derived) was done for air superiority roles rather than multirole (although it is now upgraded for air to ground roles)
Also if IAF and Navy chooses different platforms then it is highly unlikely that OEM will agree for local production of just 50+ odd naval fighters and it will be very difficult for finance ministry to import of 57 aircrafts off the shelf.
So most likely the direct competition lies between American F 18 and DessaultRafale and given the desperation of USA to sell its aircraft, it can go to any extend to secure its sales even if it means sabotaging negotiations and deals by planting fake news improper facts as it has a history of killing defence programs of countries and changing regimes to suite to its interests.
So more the purchase of Rafale gets controversial, more is the chance that the successive government will think before ordering mud-slugged Rafale again for the IAF and Navy leaving only Boeing F 18 which fits for both IAF and Navy, It also appeared in several media reports that several key opposition leaders met secretly in US and Europe with arms manufacturers sometime around mid 2017 after whichthe issue picked up.
It also appears logical that it is in the interest of USA to get the Rafale as mud-slugged as possible to make it impossible for any government to pick it in future, making way for its aircraft pitch stronger for selection for future needs of IAF and Navy.
Disclaimer : Articles published under " MY TAKE " are articles written by Guest Writers and Opinions expressed within this article are the personal opinions of the author. IDRW.ORG is not responsible for the accuracy, completeness, suitability, or validity of any information on this article. All information is provided on an as-is basis. The information, facts or opinions appearing in the article do not reflect the views of IDRW.ORG and IDRW.ORG does not assume any responsibility or liability for the same. article is for information purposes only and not intended to constitute professional advice .
Article by SHAILJA KANT UPADHYAY ,  cannot be republished Partially or Full without consent from Writer or idrw.org
Note: If you have personal opinion and want to contribute for" MY TAKE "on Defence matters kindly email us at idrw.org