SOURCE: TUSHKAR SHIRODKAR / FOR MY TAKE / IDRW.ORG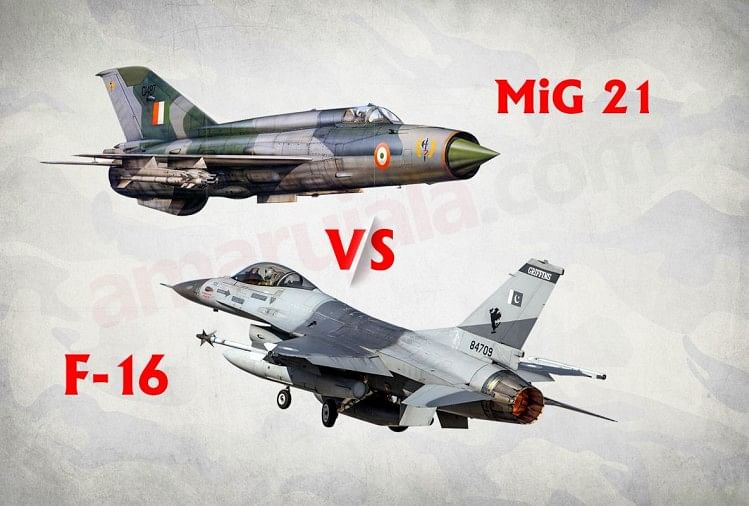 Well, I had predicted it nearly a month ago in my previous report to idrw.org (Mig-21 vs F-16: Pentagon can literally force count Pakistani F-16 fleet, But will they ??) how Arms lobbyists most likely will give a clean chit to Pakistani air force only to save their business interests.US Publications reported as per their sources that Pentagon officials visited Pakistan and conducted an audit of all the F-16s procured by Pakistan from the United States and found over the weeks of the audit process that all F-16s were accounted for and no F-16 was lost to Indian Mig-21Bis as claimed by the Indian air force.
An unnamed source is now the flag bearer of the truth peddled by US Publications which didn't reveal how and when the audit was conducted and if that also included ex-Jordanian F-16 procured directly by Pakistan from Jordan and if AIM-120C-5 missile debris recovered by India actually was sold to Pakistan or did they also audited count of AIM-120C-5 missile inventory which all remain unanswered.
US administration which in past as assured India that F-16 will not and cannot be used against India in event of a conflict with India is now super silent how it's own user agreements with Pakistan has been blatantly disregarded and is just a farce which for long many Indian strategic defense experts believed so. Interestingly author or the publication has not touched up the audit of log books of each flight which US administration can look into if it wants of all F-16 operations from last few weeks nor it has confirmed the use of F-16 in recent cross border raids in India.
Pakistani Military initially had denied use of F-16 against air combat or in their failed airstrikes attempts in Kashmir but made a spectator U-turn, a few days ago and confirmed use of them in air strikes and even hinted it use in shooting down of Mig-21Bis which was first credited to a JF-17 by Pakistan and China probably to boost sales of JF-17 which Americans didn't like and might have agreed to collaborate with Pakistan military to deny claims of India to protect their own business interests.
So crap talks like Geo locking and kill switches embed into each F-16s operated by Pakistan are thinks of fantasy which US officials peddled to keep pokey Indian officials at bay. Lockheed Martin still sees orders worth billions from its existing customers on their Dash V upgrade package which will keep their F-16 fleet going till 2040 and beyond. Lockheed Martin is also trying to sell F-21 a re-branded F-16 to India which many defense publications are strangely promoting as best counter to Pakistan F-16s even though the plane its self is on its last leg of its production and its manufacturing facility is already cutting down and working in its slowest pace of production.
US administration was provided Electronic Radar evidence of the whole dog fight by India, but Pakistan was able to hide pictures and videos from the F-16 crash site that which made IAF case purely based on technical data which is very difficult to propagate unless you have a better understanding of Radar functioning and the recording mechanism. IAF will need to come up with whatever evidence it has fast even if has to put Wing Commander Abhinandan Varthaman in front of Indian and International media.
Austrian aerial warfare analyst and historian Tom Cooper also has confirmed as per his sources who are four F-16 pilots themselves in Pakistan air force that they had lost an F-16 that day. India needs to put together circumstantial and intelligence based facts out to support their claim or else IAF will not be able to confirm the kill and US and Pakistan will get away with it. I will again predict, that the US administration will not confirm or deny this report so that pausable doubts can be kept in the public domain without facing backlash on several ongoing defense deals with India.
Disclaimer : Articles published under " MY TAKE " are articles written by Guest Writers and Opinions expressed within this article are the personal opinions of the author. IDRW.ORG is not responsible for the accuracy, completeness, suitability, or validity of any information on this article. All information is provided on an as-is basis. The information, facts or opinions appearing in the article do not reflect the views of IDRW.ORG and IDRW.ORG does not assume any responsibility or liability for the same. article is for information purposes only and not intended to constitute professional advice .
Article by TUSHKAR SHIRODKAR ,  cannot be republished Partially or Full without consent from Writer or idrw.org
Note: If you have personal opinion and want to contribute for" MY TAKE "on Defence matters kindly email us at idrw.org@gmail.com