SOURCE:  Express Web Desk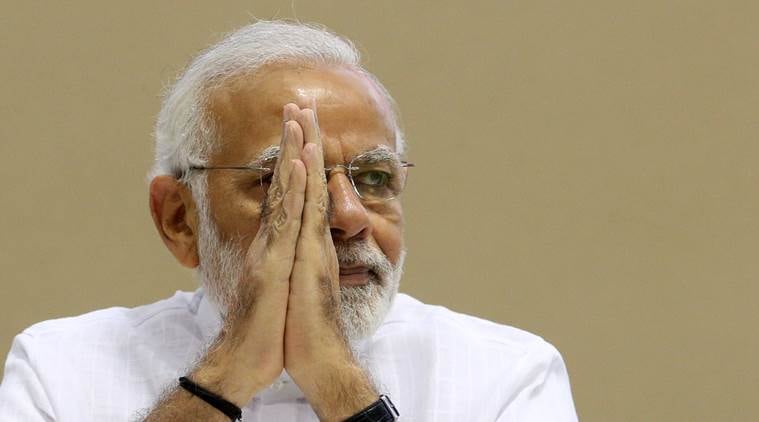 Prime Minister Narendra Modi, in an exclusive interview with news agency ANI, touched upon important issues concerning the nation like mob lynchings, Goods and Services Tax (GST), women empowerment, and jobs.
Besides, the prime minister also spoke about BJP's plans to tackle the united Opposition in 2019 as well as the path ahead for India-Pakistan relations in the light of the imminent change of government in Islamabad. But, perhaps the most anticipated remarks from the PM came on Assam's National Register of Citizens, a topic he broached for the first time since the final draft was released on July 30.
PM Modi on Assam NRC
Allaying fears that the NRC would exclude Indian citizens, PM Modi mounted a strong rebuttal to West Bengal Chief Minister Mamata Banerjee's remarks that the exclusion of 40 lakh people in Assam would lead to a "civil war" and "bloodbath". "Only those who have lost faith in themselves, fear the loss of popular support and lack faith in our Institutions can use words like 'civil war', 'bloodbath' and 'Desh Ke Tukde Tukde.' Evidently, they are disconnected from the pulse of the nation," Modi said.
The PM also did not spare the Congress and accused the party of playing politics over NRC. Modi said after former prime minister Rajiv Gandhi signed the Assam Accord, the Congress did nothing to formulate the NRC and kept misleading people. "The roots of the NRC go back three decades when Rajiv Gandhi had to bow to public pressure and sign the Assam Accord. Since then Assam voted Congress several times but the party did nothing about it and kept misleading the people," Modi said.
He assured that no citizen of India would have to leave the country and said all possible opportunities would be given to those excluded to get their concerns addressed. "The NRC was a promise of ours, which we are fulfilling under the guidance of the Supreme Court. It is not about politics but about people. If someone is making it about rajaneeti, it is extremely unfortunate," the PM said.