SOURCE: Defensenews.com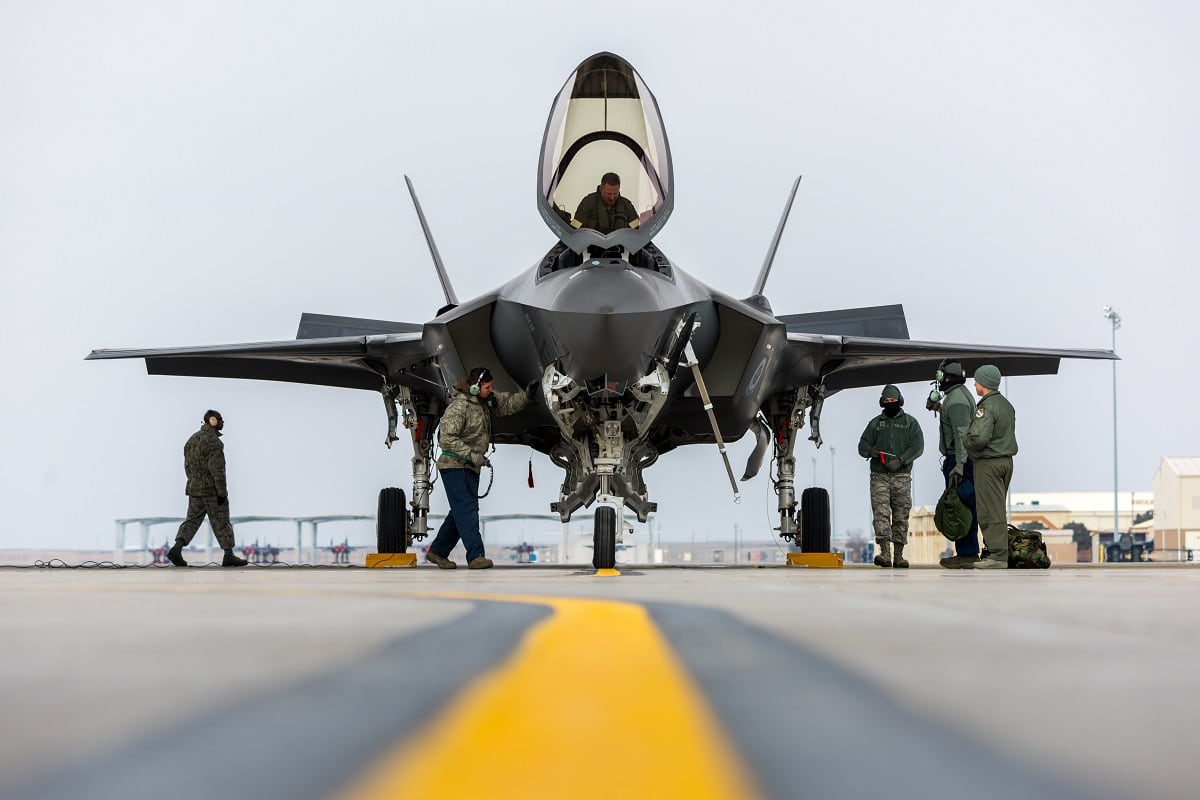 Sustainment costs on the F-35 are poised to become unaffordable, and that's a big challenge for Ellen Lord, the Pentagon's newly christened undersecretary of defense for acquisition and sustainment. As a result, Lord is focused on testing new business and data processes on the fifth-generation stealth fighter, including leveraging big data analytics for sustainment purposes.
"Right now, we can't afford the sustainment costs we have on the F-35. And we're committed to changing that," Lord told reporters at a Jan. 31 roundtable, adding that the plane is the "most significant" program in the Department of Defense.
It's not the first warning on F-35 sustainment costs in recent weeks. On Jan. 18, Will Roper, the nominee to be for Air Force acquisition chief, said he was "deeply concerned" about sustainment on the F-35, saying it would be one of the first things he would tackle if confirmed.
With just over 250 joint strike fighters absorbed into the fleet already, the Defense Department is experiencing a number of problems sustaining the aircraft. In an October report, the Government Accountability Office laid out numerous challenges, including long maintenance times for parts, a spare parts shortage and delayed updates to the F-35's logistics system.
After the report was released, the F-35 joint program office stated that although it was factually accurate based on the data gathered at the time, it "does not fully account for the critical work the F-35 sustainment team has led over the past several months to accelerate depot capability and capacity, implement solutions to increase spare parts and reduce overall sustainment costs."
Lord said her team is "in the process" of detailing six acquisition professionals from her team just to focus on the sustainment issue for the jet, working hand in hand with the F-35 joint program office. The goal, she said is to go to the basics of how sustainment is done and to try new methods for driving costs down.
"It's really deconstructing a program, as you always would, but [F-35] being a large complex program with international partners, [foreign military sales] coming up, there's a complexity to it that benefits from fresh eyes that are familiar with the program routinely looking at and asking questions," she explained.
Because F-35 is such a massive program, the hope is to prove out these fresh approaches and then drag them onto other sets of major defense acquisition programs, including the use of data analytics to find ways to cut costs.
"One of the things we've been talking about a lot is that we will be data driven. So we are frankly wasting people's time if we sit around with opinions and concepts," Lord said. "If that is not backed up by analytical rigor and the data behind it. So, we're practicing all of that on the F-35. I think we're getting a little sharper in all the areas."