SOURCE : IDRW NEWS NETWORK (INN) / Aero India 2015 Report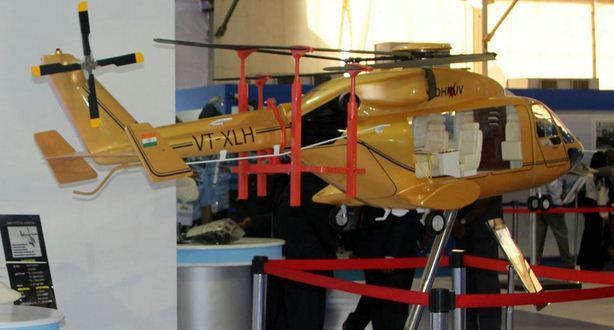 Indian Navy had virtually written off the naval variant of the advanced light helicopter (ALH), Dhruv, saying it has failed to meet basic operational requirements. Navy only operates 6 Naval Dhruv and have refused to place further orders with HAL since it was not satisfied with the chopper's rotor blade folding mechanism which are crucial for storage of helicopters on warships.
Hindustan Aeronautics Limited (HAL) which has developed a new lighter and effectively faster rotor blade folding mechanism for light utility helicopters (LUH) will also integrate same system on Naval Dhruv and will again offer it to Indian Navy for further testing .
If New rotor blade folding mechanism for Naval Dhruv is success it will fix one of the issues which were falling short of navies expectations. But Defence Experts of idrw.org also pointed out that Naval Dhruv falls short of performance in ASW (anti-submarine warfare) version too and Navy is also not happy with its payload capacity which will still persist even after getting new rotor blade folding mechanism.
If New rotor blade folding mechanism for Naval Dhruv is found satisfactory it might still be used for basic naval roles such as search and rescue (SAR) and communication duties pointed out Defence Experts of idrw.org unless HAL finds a way to fix other issues.