SOURCE: TUSHKAR SHIRODKAR / FOR MY TAKE / IDRW.ORG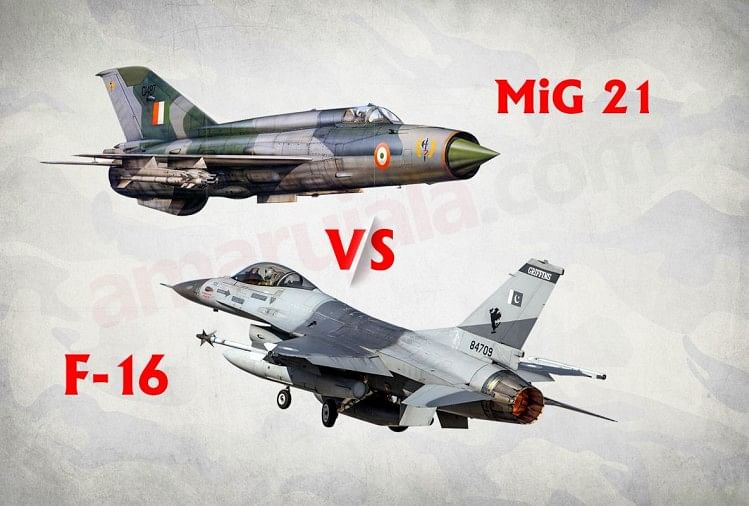 India has shared electronic evidence of the Pakistani Air Force (PAF) using F-16s fighter jets against operations across Line of control with US administration and details from the debris of the AIM-120C-5 Air-to-air Missile to has been shared along. But the Question arises who will confirm that an Indian Mig-21 has shot down a Pakistani F-16 in Aerial dogfight which can have a direct impact on the fortunes of the Lockheed Martin in India and over its worldwide Sales.
Pakistan maintains it never used F-16 in operation against India nor it lost any jet to Indian Mig-21. While India maintains that not only F-16s were used but one of the Aggressor F-16 was also shot down. with the display of debris of AIM-120C-5, India already has proved that F-16 was in the area and were used against India but it is yet to provide any evidence of F-16 kill, which now only US administration can confirm or deny now.
As per End User agreements with US administration, All PAF F-16s requires prior permission from them if the aircraft had to move out of the country even if it is for friendly Air exercise. F-16s cannot be accessed by PLAAF or Chinese government officials and need to be maintained in listed airbase which both parties have agreed to in past.
Whole F-16 fleet of nearly 75 jets also goes through a semi-annual audit from Pentagon officials which requires it to be done in the presence of US technicians and auditors which not only go through log books of all the flight hours accumulated by each jet but also operations they were used for. but most important part of the audit is that it is also subjected to monitor use of weapons in peacetime like the US provided Air to surface weaponry or Air-to-Air weapons systems like AIM-120C-5 missile debris which were found by India.
In simple terms, Pentagon officials can land in Islamabad tomorrow and can carry out surprise audit of the whole F-16 fleet. since India still maintains that one F16 was shot down by Indian Mig-21, within few hours truth can be ascertained by them and either Indian claim can be dismissed or held, but it won't be walk in the park for US Administration since it will try to balance between both countries and also to protect its own national interest and defense export potentials.
US Administration already has details of the AIM-120C-5 missile debris recovered by India and it could have taken a matter of few hours to establish if it was supplied to Pakistan or not. But US Administration and Pentagon have maintained that they are still investing the matter which hints that attempts will be made for cover up to protect long term interests of US Defence contractors who are at risk of losing further defense deals if it is established that F-16 indeed was lost to an older generation Mig-21.
F-21 which is re-branded F-16 offered to India is almost out of the race to supply IAF with 114 jets and if it is established that indeed one F-16 was lost to an inferior Mig-21 then the further sale of F-16 which is already in its last leg of production will hit badly and many current operators might even what to retire them early which can affect Lockheed Martin's after sales business worth Billions. Lockheed Martin is looking at a business potential of billions from current operators of F-16s whom they have offered Dash V upgrade package which will keep their F-16 fleet going till 2040 and beyond.
Acknowledgment of F-16 loss will not only cause huge embarrassment but can also jeopardize sales and after sales business of Billions and it is likely that the US Administration is unlikely will ever reveal if PAF lost any F-16 anytime soon to protect its business interests but it will be very difficult to deny hard evidence of PAF using F-16 fighter jets against operations near LOC for which Pakistan is likely to be pulled up.
Disclaimer : Articles published under " MY TAKE " are articles written by Guest Writers and Opinions expressed within this article are the personal opinions of the author. IDRW.ORG is not responsible for the accuracy, completeness, suitability, or validity of any information on this article. All information is provided on an as-is basis. The information, facts or opinions appearing in the article do not reflect the views of IDRW.ORG and IDRW.ORG does not assume any responsibility or liability for the same. article is for information purposes only and not intended to constitute professional advice .
Article by TUSHKAR SHIRODKAR ,  cannot be republished Partially or Full without consent from Writer or idrw.org
Note: If you have personal opinion and want to contribute for" MY TAKE "on Defence matters kindly email us at idrw.org@gmail.com