SOURCE: IDRW NEWS NETWORK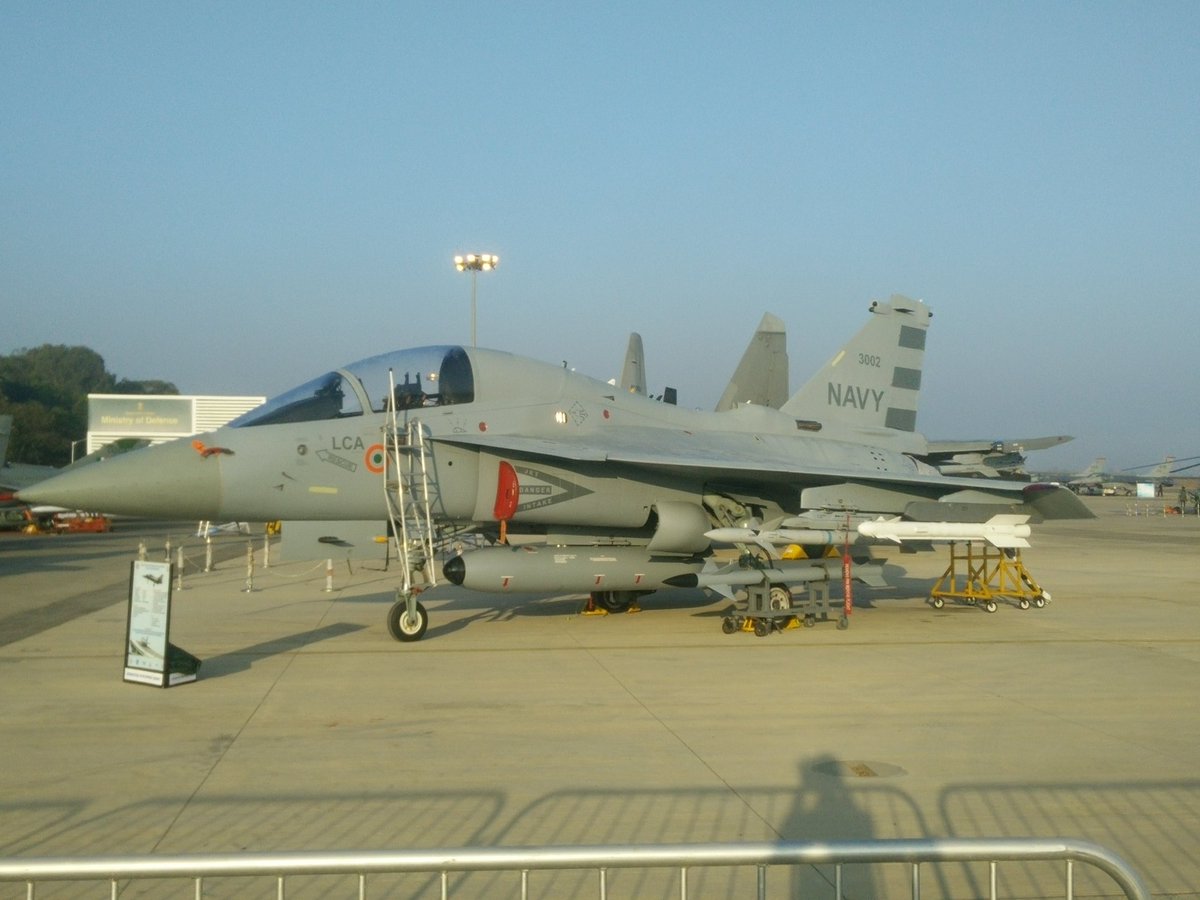 Raksha Mantri Manohar Parrikar while speaking to media has confirmed that Navy rejected LCA Navy so that it can go for Twin engined fighter jet. Parrikar has hinted that Twin-engine reliability and better safety aspects for Aircraft carrier operations might have been largely contributed to their change of stand on LCA Navy.
LCA Navy will continue to be developed has a technological demonstrator, while Rafale and F-18 now seem to have emerged has serious contenders, while Saabs offer of Sea Gripen is more or less rejected.
Request for Information (RFI) issued by Indian Navy for 57 Next Generation carrier-borne fighter jet had raised few eyebrows since it had not defined clearly if it wants a single engine or twin-engined carrier-borne aircraft for its fleet .
Defence analyst Ranesh Rajan speaking to idrw.org thinks that engine requirement part might have been deliberately kept out so that Lockheed Martins can be given a chance to offer its 5th Generation Stealth F-35 Carrier operatable jet to Indian Navy.
Boeing India already has confirmed that its F-18 can be modified to be used from Indian Aircraft carriers which use Short Takeoff But Arrested Recovery (STOBAR) methods for carrier jet operations, while Dassault is yet to confirm if Rafale Combat jet can operate in STOBAR configurations, also Lockheed is yet to confirm if it will respond to RFI issued by Indian Navy , but idrw.org could like to remind our viewers that Lockheed Martin a few years back already had briefed Indian Navy on F-35B short takeoff/vertical landing (STOVL) variant, and the F-35C carrier variant (CV).
Indian Navy also has shown interest in Countries 5th Generation Stealth AMCA combat jet and Navy and ADA likely will work jointly in its development but AMCA is still at the intial stage and will emerge only after 2030.
NOTE : Article cannot be reproduced without written permission of idrw.org in any form